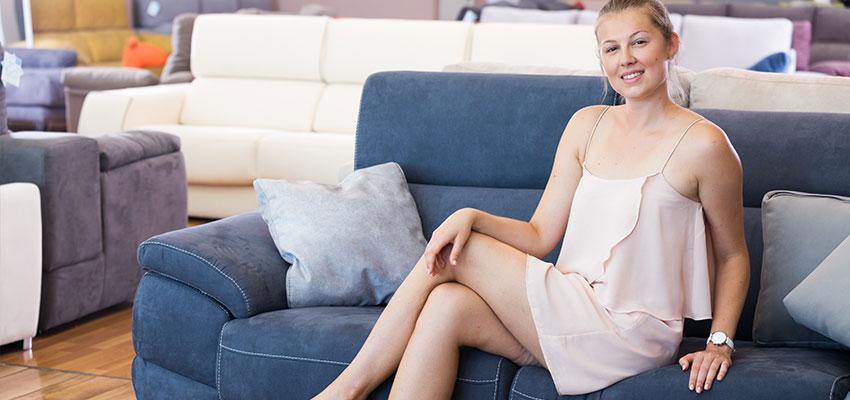 Pillows are the most important. However, these are not given much importance. It is only because we take pillows for granted. But it is a fact that comfortable pillows make lives easier, healthy, and stress free. Bamboo Pillow have got amazing feedback from the people that enhances the confidence. The pillows were created with a vision of providing comforts to the people. Let us know some Bamboo Memory Foam Pillow Reviews. It will be interesting, as well as inspiring to know! We will read some nice excerpts, some amazing points that will actually make us realise how a perfect pillow is the need of the hour. Pillows are a hub of accumulated allergens, roughness, stiffness, unhygienic conditions, irritability, and tons of pain. Don't believe? Well, keep a check yourself. Your old pillows let you submerge in deep sleep immediately? Your regular pillows let you fight the wear and tear of muscles? If not! Then opt for some better pillows!
Read Also : What is Memory Foam?
Bamboo Memory Foam Pillows Favorable for All Age Groups!
Sleepsia Pillows come with many benefits. The biggest benefit is that it is favorable for all age groups. Reviews come from the side of almost everyone. Be it an old aged couple or a middle aged working mom. Be it a youngster, or a young kid. The efforts of Sleepsia team get doubled when appreciation in the form of love is bestowed upon. The old aged couples feel amazing to relax on these Bamboo Memory Foam Pillows because of many reasons. Such as:
Muscles Relaxation: The old aged bones and muscles feel free from pain and wear and tear of the muscles.
Orthopedic Issues Resolved: The ortho relaxation is felt with these pillows.
Apart from this, the middle aged working moms have benefited from these lovely pillows in many ways. Such as:
No Breathlessness: Sleep Apnea and insomnia are common in the fast and furious life.These pillows help to create a good air circulation. So, no air blockage.
Bamboo Memory Foam Pillows are Best Cervical Pillows: These help to relax back, and ensure spine alignment too. Not many pillows are cervical pillows too.
Also, the teenagers have felt a huge difference in their lives after using these pillows. Such as:
Stress Busters: These pillows have provided them a subtle and airy condition. The stress and anxiety is relieved the moment youngsters sleep on these pillows.
Guard Against Health Hazards: There is a lot of exposure to smartphones, gaming, continuous online sessions, laptop working schedules, etc. These pillows provide comfort to the body and mind of the youngsters. The Bamboo Memory Foam Pillows also provide comfort to the vague sleeping patterns of the youngsters and improve the sleeping hours too.
Bamboo Memory Foam Pillows Have Won Hearts Of People!
These Sleepsia Pillows have won hearts of people! These pillows have excellent features. The filling is of the shredded memory foam. The cover is of the bamboo. Both of these make the pillow super flexible, malleable, soft, hypoallergenic, and comfortable. The adjustable bamboo pillows have a flexible loft of 5". The desired amount of foam can be taken out and can be stuffed in accordingly. The availability is in three different sizes of King Pillow, Queen Pillow, and Standard Pillow. These Bamboo Memory Foam Pillows have got good reviews from everyone. The benefits are crystal clear. The features have been listed. Everything is completely in the favor for the user. Moreover, these pillows can also be used to add beauty to the room. The interior designing fans have also given these pillows a thumbs up. It is because their softness, their ability to retain its shape and their power of molding as per the body are advantages. When placed on beds, couches, or sofas, these look stunning.
Conclusion!
The Bamboo Memory Foam Pillows reside in the hearts of people. It is because of their benefits. The list is endless. Everyone has given positive review and feedback to our team of Sleepsia. You can order these special pillows from www.sleepsia.com, and give us a call on 1800-862-1084. We believe in your satisfaction, your strength, and your peace. Contact us directly in case of any confusion, or any questions. We are here to help you!
Bamboo Memory Foam Pillows reviews have been a morale booster for us. Awaiting some more love from your side!
Best wishes!
---
---