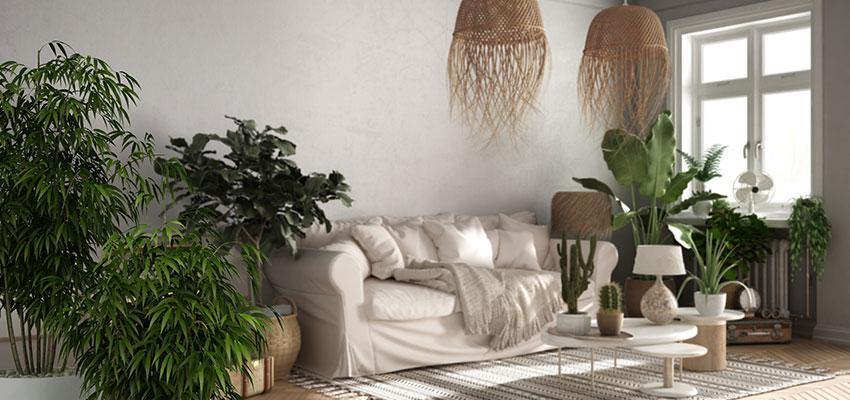 This is the first question that pops in one's head before buying a bamboo pillow. For everyone, durability matters. It should matter! Investing money and emotions in something that should last forever is a major concern. To be true, Sleepsia understands it. The pillows created by Sleepsia are durable. How long does a Bamboo Pillow last?, is not a question that can be answered by Sleepsia confidently. The answer is, "Forever." The pillows remain along with the user for a lifetime. These pillows are stuffed in with shredded memory foam that continues to heal the user till the end. Unlike regular and old pillows that lose their charm after a particular time period, these pillows tend to remain best buddies in every phase of life. It is only because it is created with high-quality foam, durable and washable bamboo cover, the careful procedure of making, hygienic conditions, an extreme level of professionalism. Let us know more about it.
Also your may read: Dispose of Old Pillows And Welcome Bamboo Pillows
Bamboo Pillow is Forever!
100% true! As explained above, the pillows from the side of Sleepsia have a very long life. It is because of these points:
High-quality material in Bamboo Pillow: The shredded memory foam is used to stuff these pillows. It is put in shredded form i.e in the form of pieces. This remains the strength of the pillow. In the Adjustable Bamboo Pillows, the foam can be taken out and kept separately. It can be stored and later stuffed in again as per requirement. This is a great benefit and highlights the customized usage of these special pillows. The material used in the cover of bamboo is airy and good-quality. It enhances air circulation too.
Hygienic: The pillow is super clean and clear. It is Hypoallergenic too. It helps the user to fight the allergens. This property of pillow fighting against allergies stays forever.
Washable: The pillow cover is washable. This protects the shredded memory foam as well. This cover lets the dust and other degrading particles run away. Clean covers let the pillow last longer.
Safe Procedure: The bamboo pillow is created with all the necessary precautions. The safe procedure is followed along with cleanliness.
All this showcases how these pillows are made to support its user till the end! Available in three sizes of King, Queen, and Standard, the pillows serve the needs and requirements of its user forever. Be it health, be it stress, be it comfort, or deep sleep. Everything and almost every arena are explored by these Bamboo Pillows.
The Durable Bamboo Pillow Supports Till The End!
This is an exceptional pillow. It lets the user avail of several health benefits. Sleep Apnea, Insomnia, Snoring, Cervical, Muscular Wear and Tear, etc. are certain health hazards that can be shunned down. Stiffness is cured. Temperature becomes desirable. Everything sorts. Moreover, the shredded memory foam molds according to the head, neck, back, and whatever body part is exposed to it. This holds the body comfortable. This power of the Bamboo Pillow of providing comfort to its user lasts forever.
How To Reach Us?
You can reach us easily. Opting for durable power pillows is a must in these days. One should not compromise with health. Not at all! Above all, this special pillow from the side of Sleepsia removes the stress too. The peaceful pillow lets the user doze off into a deep sleep. Shredded memory foam helps in improving the stressful conditions. Long stress is always bad. This pillow protects the user from stress forever.
So, order it from www.sleepsia.com and call us on 1800-862-1084 to seek answers to your confusion, or questions. Now that we know how long does a Bamboo Pillow last, then why not choose it?
Four basic benefits of choosing this bamboo pillow are durability, high-quality, health, and comfort. The deal is amazing!
Grab it! Wishing you all good luck!
---
---