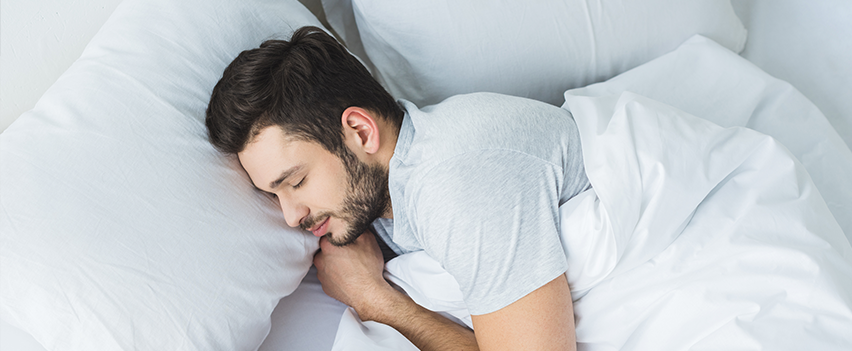 It is a myth that the most comfortable and durable stuff is expensive. It is also a myth that cheap stuff is cheap from quality as well. However, it is not the case. Sleepsia Pillows are pocket-friendly as well as high-quality pillows made to create a comfortable environment for each one of us. Pillows tend to be the most necessary element of the bedroom, living area, or sofas and couches. How amazing it is to choose not just beautiful but beneficial pillows. This is rare. The pillows are either healthy or beautiful. But Sleepsia Pillows are different.
The memory foam is a specialized foam used in the stuffing of these pillows. That is what makes these pillows advantageous. The vision of Sleepsia was to provide the best quality services to its customers and make them feel blessed. Trust me, sleep is a blessing. And Sleepsia contributes in the arena of beauty sleep, healthy sleep, and sound sleep. Let us know about An affordable Single-Piece Memory Foam Pillow!
Memory Foam Pillow Is Magical!
Sleepsia Pillows are undoubtedly magical. The single piece is powerful enough to rectify all the blunders of life. Sleepsia offers many variations in the memory foam pillows. Some are gel-infused, some are infilled with shredded memory foam, some are super soft memory foam contour cervical orthopedic shape pillow as well. In short, pocket-friendly beneficial pillows are available to heal several issues being faced by the user. Many problems like:
Orthopedic issues can be resolved.
Breathing issues like breathlessness, sleep apnea, irritability, etc. can be cured.
The affordable single piece memory foam pillow from Sleepsia also makes sure to relax the muscles of the body that undergo wear and tear in the entire day.
It also ensures Spinal Alignment. So, back issues are resolved.
Provides Hygienic conditions. So, unhealthy and dirty situations are minimized. The covers are washable that doesn't let the dirt to seep in and create issues.
Also, it is Hypoallergenic. This means no possibility for the allergens, bugs, microbes, dust mites to ruin the health.
Also, the memory foam pillow is malleable enough to support the legs, stomach, back, neck, shoulders, arms, etc.
The memory foam provides a soft and soothing experience as it molds as per body. So, it deletes the option of being uncomfortable.
Also, it provides a way to submerge into a deep and stress-free sleep which is the need of the hour because the present world is burning in the flames of stress, anxiety, depression, etc.
The Affordable Single Piece Memory Foam Pillow Deserve All The Praise!
Sleepsia Pillows are worthy of all the appreciation. A, they have the power of memory foam. B, they are hygienic. C, they are saviors of all sorts of health hazards. D, these are stress busters. E, these are hypoallergenic to safeguard from allergies. F, these are pocket friendly, and durable. So, what else? Don't all these points prove that these pillows are praiseworthy? Moreover, memory foam pillows is one such magical power that makes us believe in real comfort.
Read Also : What is Memory Foam?
Why Choose An Affordable Single Piece Memory Foam Pillow From Sleepsia?
Be it any pillow! The results are going to be great. Supportive in pregnancy, supportive in ortho issues, supportive in low times, Sleepsia makes the best pillows. Sleep on the back, or sideways, or on tummy, or keeping in between legs, etc. All sorts of sleeping patterns are supported. It is amazing to know so many benefits available in a pocket-friendly deal.
Therefore, the reasons are quite obvious. All these reasons are more than enough to prove how a Sleepsia memory foam pillow gets a thumbs up from all sides. Also, the best part is that it is highly supportive of interior designing too. The sofas and couches look amazing while being decorated with it.
How To Reach Us?
It is super easy! Just proceed ahead to our website SleepSia.Com to order an affordable single-piece memory foam pillow from the site of Sleepsia. Also, 1800-862-1084 is the number where you can contact us to know more about it. The 'Team Sleepsia' is all set to sort your issues.
So, why waste time waiting for something better when you can have something brilliant! Give the memory foam bamboo pillows a chance and see the beneficial change in your life.
---
---