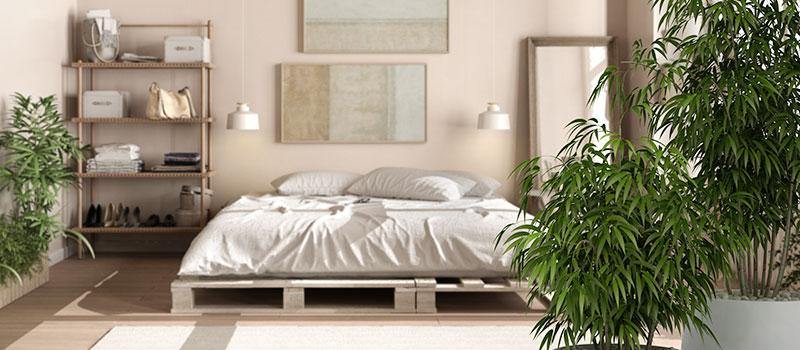 Almost all of us are struggling every day to have a peaceful sleep. Especially during the outbreak of the pandemic, people have found difficulties in finding peace. Being locked inside was stressful. Also, the constant fear of getting caught with the virus affected life. Believe it or not, stress plays a major role in ruining sleep. Along with stress, hectic work at the workstation, and even tiring roles at home deeply affect the sleeping routine. Emotional trauma, separation from the beloved, upset diet, and pain in the body are also the reasons for the same. We people have taken our lives for granted.
All we want is peace by the end of the day. To achieve this peace, we wish to relax by either binge-watching or staying up late to watch tv, or going out and stuffing our stomachs with heavy food post work. We consider these 'me-time' schedules appropriate for us. However, the reality is that all these activities affect our sleep cycle. Excess of everything is bad so we must follow these activities for our entertainment in a limit.
We must not let these activities affect our sleep at any cost. The first tip to follow to have a good sleep is sleeping on the Sleepsia Bamboo Pillows. From all the 'Tips For Having A Peaceful Sleep With Bamboo Pillows,' this one is the best. Let us know more about it.
Golden Tip To Sleep: Choose Bamboo Pillows!
Sleepsia offers a great range of bamboo pillows that are organic and highly recommended. These are real 'stress-busters' and let the users have a soothing sleep. After mingling with the outer and the inner world, these pillows provide a great experience in the bedroom.
Provide Breathable Sleep: These pillows are super soft and comfortable. The pillows enhance the air circulation and don't let the users sweat while sleeping. Therefore, if you wish to have an airy sleep, choose these pillows!
Provide Romantic Sleep: It is very important to have romantic and physical intimacy between couples. Because of a hectic routine and tiring life, couples fail to share cozy moments of sleep. These pillows are super flexible and don't let couples struggle. The love birds can snuggle to sleep and adore each other's touch on a cool and cozy platform..
Provide Allergy Free Sleep: Allergens, bugs, microbes, bacteria, dust mites, etc. irritate the nostrils and breathing passages of the users while sleeping. But with these pillows, no chance of such issues as these are hypoallergenic pillows.
Bamboo Pillows Provide Pain-Free Sleep: These pillows have shredded memory foam stuffing. The pillows are super comfortable and provide spine and neck alignment. These pillows help in curing cervical, spondylitis, and other orthopedic issues.
Imagine these pillows giving us nights of peaceful sleep. Why depend upon sleeping pills when natural, organic, and healthy pillows can give you the best sleep of all times. Let us know some more 'Tips For Having A Peaceful Sleep With Bamboo Pillows'
What To Choose Along With Bamboo Pillows To Have Better Sleep?
Along with bamboo pillows, there are tons of other tips that need to be followed by you to have a great sleeping schedule.
Meditate: Meditating has become important these days. It is merely not for some spiritual connection but keeps the brain and body calm. A calm person is capable of dozing off to sleep without stressful thoughts than others.
Exercise: It is important to exercise or workout. It keeps you fresh and energized throughout the day. One doesn't feel lazy the entire day and sleeps at night deeply. It is important to stay fit and keep the body fit and fine. A body free from all sorts of diseases won't feel pain at all. No pain means happy sleep!
Listen To Good Music: Plug earphones in the ears and listen to good soothing music before going to sleep. It will relax your brain and keep you all floating happily in the dreamy world on your favorite Bamboo Pillows.
Cut Down On Caffeine: Avoid caffeine to have a better sleep. Chop off toxic and harmful habits including drugs and alcohol.
Don't Choose Binge-Watching: Pressurizing your eyes and letting your brain overthink over the twists and turns of the series won't fetch you anything. It is highly not recommended to keep watching TV or phones till your eyes start shutting.
Have A Balanced Diet: It is important to have a balanced diet. A complete meal will always be a supportive pillar. Having fruits and vegetables along with a good intake of water will always be beneficial. Post eating dinner, give some time to yourself and then sleep on Sleepsia Bamboo Pillows.
Can Choose Sleeping Supplements: If required, you may choose sleeping supplements that include melatonin. It is known as the sleep hormone. It helps the body and brain have signals that it is the time to sleep! So, you may choose sleeping supplements but try and choose natural and organic ones.
Final Words
After knowing 'Tips For Having A Peaceful Sleep With Bamboo Pillows' why not follow these tips with heart and soul? Before you fall into the trap of insomnia, choose Sleepsia Bamboo Pillows.
---
---