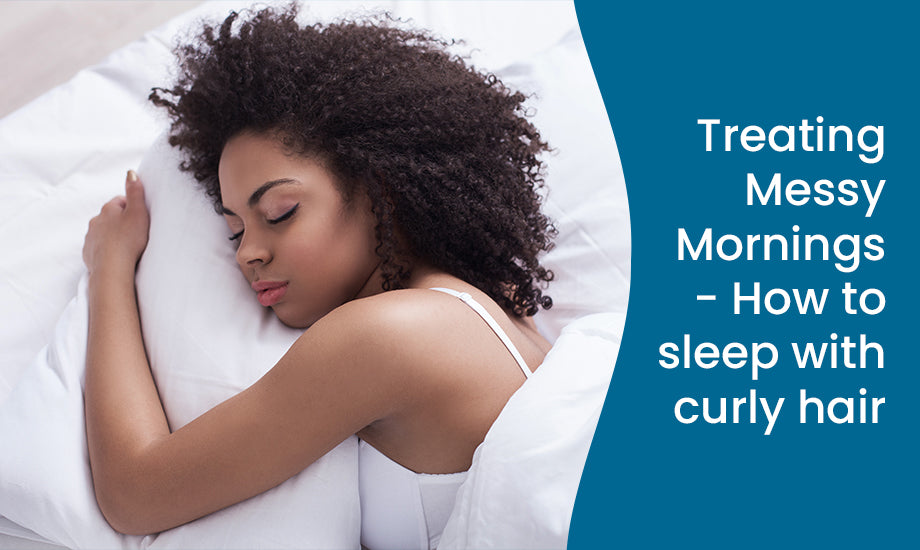 Having trouble with your twisted curly hair while sleeping? You are not alone! Trying to sleep with curly hair is a puzzle. The strong and bouncy hair strands need more love and care than other hair types. If not maintained properly, you can find them on bedsheets or the floor rather than in their accurate position. Mornings become hard when spirals on your head are on their mood swings. Curly hair brings a plus on your personality but also demands a pay cheque. You can relate to waking up with a mess on your head. Oh No!
To change your mornings into Oh yes! Let us find some ways to pamper curly hair while sleeping.
Sleeping Position- Change your direction
Curly hair demands attention which means you must sleep according to them. One should not put the pressure of his head on the curly hair. Try sleeping on your side or your stomach. Twists and spirals are soft and can easily break. Neck support pillows also aid in sleeping in the right direction.
Braid – The Traditional Hairstyle
The basic technique is to prevent the crunching of your hair against your bedsheet or pillow cover. Braiding your hair will reduce the rubbing against the cloth. Braiding also maintains the curly texture of your hair. This traditional hairstyle still works!
Pineapple – Tie your hair
Read carefully about making a pineapple. Tie your hair at the center of your head. Use cotton scrunches or a silk scarf. Don't pull it tight and make sure to use soft scrunches. This ponytail should look like a pineapple over your head. If the length of your is small, make two pineapples on different sides. A loose bun over your head will also work.
Satin Pillow cover- Your saviours
The rubbing of hair follicles against the cotton cloth will produce friction. If you want to prevent frizz, use a satin, or silk pillowcase. The hair will slide smoothly over the pillow and hence decreases breakage. The results will be seen the next morning. The moment you will see the shape of your curly moody strands, you will witness the importance of a satin pillowcase.
Silk Scarf- Cover your Hair
If you are tying your hair in a pineapple or bun, covering them with a silk scarf is the right decision. This will maintain your styling and shape of curls. The scarf will act as a covering over your hair and prevent frizzy hair.
Hair Products- Bringing shine
Keratin brings shine and strength to hair strands. A leave in- conditioner will ease in styling your hair in the morning. There are many other hair products like serums, shampoo, and moisturizing gels providing shine and fine to moody curls. Spray on conditioner before going to bed to prevent damage and dry hair.
To all women and men, there is no solution to curly hair. Curly hair is a blessing. The only way to solve the mess of beautiful and bouncy hair is Tenderness. Show some love and extra care to your hair. Sleep like a log on your comfortable neck support pillows and wake up with gorgeous voluminous hair. All your hair needs while sleeping is pampering. Take care!
---
---