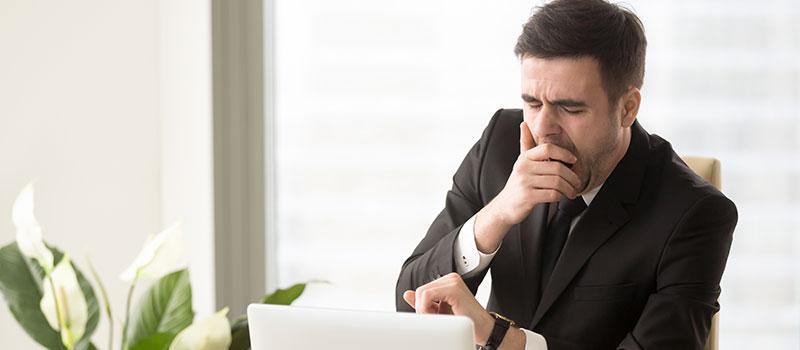 Sleep is the most necessary phenomenon of one's life. It is an unzippable process that needs to be carried out smoothly. Lack of sleep can result in several horrible things. One can avoid sleeping for one day, or two days, or three days, but can one stay awake for months or years? It is not possible. Sleeping is important for a stable mind, mental wellness, physical well-being, and peace. Poor sleep results in poor life. It will be interesting to know '5 Bad Effects Of Poor Sleep'.
But before that, it is also important to know that the issue of poor sleep can be cured with the involvement of Sleepsia Bamboo Pillows. These pillows are synonymous to healthy sleep. No chances of broken sleep, no chances of cervical, no chances of irritability, and no chances of stress. Let us know more about it.
Effects of Bad Sleep and How Can Bamboo Pillows Help in Sleep Deprivation
Poor sleep involves conditions such as lack of sleep, insomnia, frequently waking up or dozing off, flipping sides to seek a comfortable zone, or even wanting to feel light and breathable while sleeping. It is amazing to know that Bamboo Pillows help in giving relief in all these states. Let us know some bad effects of poor sleep.
Mental Exhaustion: One will witness pressure on the mind with the regular poor sleep. The emotional and psychological state of mind will also deteriorate. One will feel restless, unable to take decisions, unable to cope up with deadlines, and unable to stay rejuvenated and energetic.
Welcoming Physical Diseases: Poor sleep can result in physical health hazards too. Lack of sleep doesn't let the person have a good diet. Lack of a good diet can result in digestion issues as well. Also, one can face cervical, spondylitis, orthopedic pains, etc. if the reasons for poor sleep are uncomfortable pillows and mattresses. Bamboo Pillows are super helpful in such cases. These allow the user to have a pain-free sleep.
Ruined Relationships: Poor sleep can deeply affect personal relationships. If you are working, then it may rotten the vibes and your office relationships can be a mess. Deadlines can be impossible to complete and boss with a smile can be long lost glory! Also, if you are tired due to lack of sleep, you won't be able to invest in emotions and responsibilities for your loved ones in the family. It can affect your family connections too.
Poor Sleep Affecting Sex Life: Physical intimacy needs energy, flow of emotions, and lots of enthusiasm. A partner who fails to have a good sleep can never be active in his/her sex life. Imagine a tired person, with low mood, and with low enthusiasm trying to make love! It isn't possible! This will ruin the romance and slowly and steadily it might lead the couple towards relationship counselors. Therefore, having Sleepsia Bamboo Pillows can help. These are huge, soft, and flexible pillows that don't let the partners sweat, feel tired, or feel breathless. So good sleep means good sex life.
Loss Of Beauty: Poor sleep can also be held responsible for dark circles, pale face, puffy eyes, dryness, headaches increasing the forehead lines, loss of glow on the skin, and lazy body. These all symptoms can never be considered good for a person who wants to look attractive.
So, these are the '5 Bad Effects of Poor Sleep' that can ruin one's life. So, before it's too late, gear up and bring home Sleepsia Bamboo Pillows. Know some marvellous features of these pillows right here!
Bamboo Pillows: Real Heroes Protecting Us From Poor Sleep!
These pillows are the best pillows that leave no chance for users to beg for a peaceful and healthy sleep.
These are hypoallergenic pillows that don't let the allergens attack the users with symptoms such as headache, sneezing, cold, running nose, etc. while sleeping.
These are breathable pillows that don't let the users suffer from snoring or sleep apnea. These are responsible for increased ventilation and air circulation.
The Sleepsia Bamboo Pillows mold according to the body and hold the users like a baby.
These are fit for back sleepers, for side sleepers, and for tummy sleepers. Perfect for everyone!
Also, these are highly supportive of ortho issues. No need to cry in cervical or migraine or arthritis. These pillows are superb!
Final Words
It is highly recommended to choose Sleepsia Bamboo Pillows to emerge out of the issues of having poor sleep patterns. Now that we know '5 Bad Effects of Poor Sleep', it is important to approach the way to let these effects not affect us. And the only way is Sleepsia's Bamboo Pillows that are filled with shredded memory foam and come with the soft bamboo pillowcases.
Recent update on Bad Sleep habits: Higher Risk of Covid-19
According to the researchers of the Harvard University, a bad sleeping habit is linked with illness in patients with covid-19. A survey was conducted and there were more than 46,000 participants and 8,422 were already tested positive for covid-19.
---
---