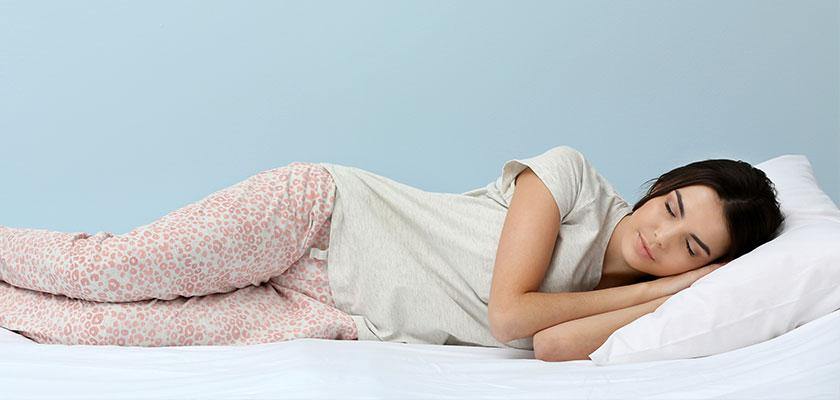 Just imagine if human bodies did not rest or sleep? This seems unimaginable, right? It has been proved how sleep is as important as air, water, or food. A person who lacks sleep becomes incapable of gearing up for a new day. The burden of stress increases and this results in horrible physical and mental health. Therefore, a standard should be set to observe fruitful sleeping hours. This is possible with the help of special sleeping pillows. Good Memory Foam Pillows are highly beneficial in terms of proving good health and good sleep. Let us explore more to know about Bamboo Pillows For 'Sleeping' Set Standard!
What Exactly Is Stuffed In These Sleepsia Pillows?
Well, it brings you a wide range of pillows. There are several pillows created to support orthopedic issues, pregnancy issues, muscular issues, etc. The pillows which come with Bamboo cover are highly advantageous. The major stuffing is memory foam. However, the pillows with Bamboo cover are full of a unique type of foam that is available in the shredded version. This is known as shredded memory foam. This foam is stuffed in to let the user cherish deep sleep along with fighting from several health hazards. The benefits of this foam are endless. The chunks of foam in the shredded form soothe the body parts in several ways.
Super Powers Of Bamboo Pillows!
These Bamboo pillows are indeed amazing! If one starts writing the benefits, the paper might fall short of space. These pillows make the most of the superpowers and try to help the users. Let us know some benefits of bamboo pillows.
These are best in terms of adapting to the situation in which the user puts it in. The body parts are just exposed to the pillow and the pillow takes the shape accordingly.
These shredded memory foam pillows cure backaches, sleep apnea, migraine, spinal issues, cervical, and muscle pains.
These pillows tackle stress in great ways. As the person slips into a smooth sleep, the user forgets all sorts of tensions.
These Bamboo Pillows are made up of amazing covers that are washable and hygienic.
Moreover, the pattern used to weave in the fabric of the cover is highly ventilated. It prevents all sorts of allergies.
Shredded Memory Foam Pillows: The Real Pillows!
These memory foam pillows are true pillows. The regular pillows do not provide comfort at all. The Sleepsia Pillows are available as one-pack pillow and two-pack bamboo pillows to assist people. Also, the three sizes of King Pillow, Queen Pillow, and Standard Pillow gives choice to people to choose as per their requirement. Moreover, the adjustable pillows give an extra advantage of customization. The desired amount of shredded memory foam can be added or removed. The best part is the Bamboo cover in this situation. It gets removed easily and it can be washed separately. This doesn't affect the foam. Also, it gives a breathable experience to soak in all the positive vibes and breathe out all the negativities.
Conclusion
Our final words suggest you all, opt for these Bamboo Pillows. These not only help in the arena of health but also help in defining the style statement. It is because the house décor and home decoration look perfect with the usage of these soft and stunning pillows. Do not think of any other pillow and proceed ahead to order your Sleepsia Pillows from www.sleepsia.com. Bamboo Pillows for 'sleeping' set standard has been proved here! These pillows let its users set a standard! So, go ahead and bring these pillows home!
Also, reach out to us to know the answers to your questions. Our team is always available on 1800-862-1084 for your help and assistance.
Have a great sleep!
---
---