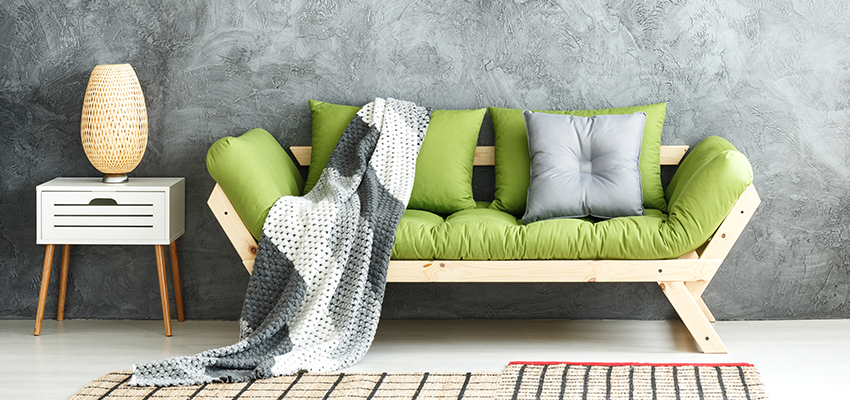 The name is enough! Don't take it lightly. This pillow made by Sleepsia is a boon in all the phases of life. One needs to realize how Sleepsia Bamboo Shredded Memory Foam Pillow is a leading pillow today. The reasons are many. Above all, the benefits are many. People have now realized the importance of a pillow in their life. A pillow is not something that is just to be used as a heightened platform to keep the head on the top of it and sleep. A pillow rather is supposed to be used as a health benefiting, comfort giving, and peace providing platform. A real pillow should be made of good quality material. The internal material used to knit it, or prepare it should be user friendly. Also, the outer material or the cover of the pillow should be good. Let us explore more and know why Bamboo Shredded Memory Foam Pillow is the real pillow! Not forgetting, the pillow, overall, should be a profitable deal for a user. And Sleepsia Bamboo Pillow offers a great deal! It is perfect from all angles.
Bamboo Shredded Memory Foam Pillow's Creation Stories!
This Bamboo Pillow is created with love, care, and safety. A specialized type of memory foam i.e shredded memory foam is put inside. The cover is prepared by bamboo fibers. This bamboo is derived from bamboo pulp which is a natural ingredient. Synthetic material can be great, but those don't last forever. Sleepsia believes in providing natural benefits to its users. We all know, our nature has always been kind. Utilizing its elements is always beneficial. But Sleepsia ensures to never harm it in any way. This gives satisfaction that the Bamboo Shredded Memory Foam Pillow we are using is a real gem. Let us know what all is used to combine this pillow.
Shredded Memory Foam: This is the foam that is not present as a whole. It is available in pieces. In the adjustable pillows, it comes additional. Extra foam is given so that the user can stuff more. This foam is better than all other foam. It makes the pillow capable of handling health hazards, stress, and weight of the user. It makes the pillow flexible. The pillow molds as per the user. The bamboo pillow also retains its shape back. It is all because of this foam.
Bamboo Cover: The bamboo cover as told above is created with natural elements. It makes the pillow super breathable. The air circulation gets improved which lets the user fight breathlessness. It also ensures to maintain the temperature. The user doesn't sweat. The Bamboo Shredded Memory Foam Pillow has a washable cover. The biggest benefit is that it makes the pillow hypoallergenic. No allergens can reside in this pillow and cause issues to the user while sleeping. Usually, bugs, allergens, bacteria, etc. take shelter in pillows, beds, curtains, carpets, etc. But this is not the case with this bamboo pillow full of shredded memory foam.
You May Also Read: Shredded Memory Foam Pillow Helping in Sleep Disorders and Your Health
Bamboo Shredded Memory Foam Pillow's Support Stories!
The support provided by this pillow is endless. These pointers will explain it quickly.
This pillow supports the gap between the head, neck, and back. The hollow space doesn't feel pain as the pillow molds and lets these body parts rest upon it.
This pillow helps to face cervical, muscular issues, bodily pains, joint pains, spondylitis, etc.
This Bamboo Shredded Memory Foam Pillow is airy. So, it helps fight sleep apnea or snoring issues. As a result, Insomnia is said bye-bye!
Sleeping sideways is easy with this pillow. But sleeping on the stomach is all the easier with this bamboo pillow. The ones who sleep on the back also rest perfectly.
This pillow distributes the weight. The body doesn't feel pressure on one single point only.
The user avails benefit as per the requirement of the size. King Size, Queen Size, or Standard Size! Whatever suits them best.
Final Words
So, the final words say that do not waste time in thinking. We know that Sleepsia Bamboo Shredded Memory Foam Pillow is the real pillow. So, order it now, from www.sleepsia.com and ring us on 1800-862-1084, in the case of any queries.
Wishing you all a very healthy, and happy life ahead!
---
---