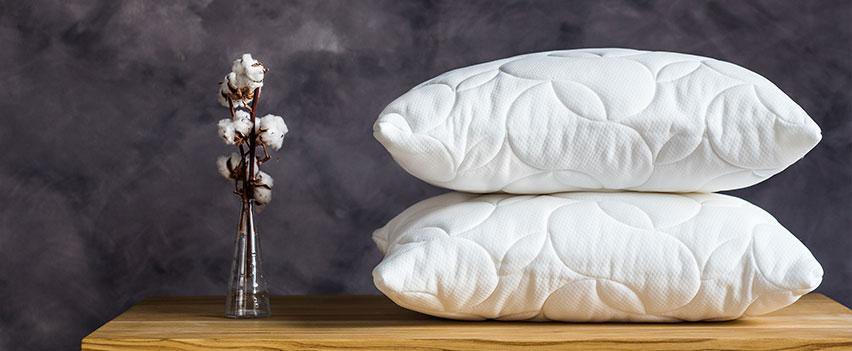 One name- SleepSia! Undoubtedly, the pillows prepared by the team of Sleepsia are the Best Memory Foam Pillow in 2020. It is because of several reasons. Not forgetting, the year 2020 demands a special consideration because of all that has happened. Covid-19 has come along with tons of stress, health issues, mental illnesses, ruined relationships, loss of jobs, etc.
To sail our boat amid this ocean of stress, it is necessary to rely upon memory foam pillows. It is because these are more advantageous than regular pillows. These are the real health supporters and mind boosters! Including exercises, a good diet, and discipline, a proper amount of sleep is required. A distorted sleep can never lead to a healthy and happy life. To avoid health hazards, a good sleep cycle with SleepSia Pillows has become necessary.
The memory foam pillows ensure not only a deep sleep but an effective sleep. We usually sleep but feel restless and lazy even after getting up. It is because we fail to understand that sleeping isn't a routine activity that is to be followed or dragged just for the sake of doing it. We need to realize that an effective, a quality, an optimum amount of sleep, and deep sleep is what makes your sleep routine complete.
Read Also : What is Memory Foam?
Best Memory Foam Pillows in 2020 Have The Best Of Features!
There is a great range of memory foam pillows that exist in the world. The multi-use high-density pillows are pregnancy pillows and orthopedic pillows, gel-infused pillows, bamboo shredded memory foam pillow, etc. All these pillows are beneficial in one way or the other. While the Bamboo Shredded Memory Foam Pillows come filled with shredded foam and bamboo cover, the multi-usage high-density foam pillows with a strap are good knee pillows too. These pillows can be placed in between legs that don't slip away. But let us primarily focus on Sleepsia Bamboo Shredded Memory Foam Pillows! These are the best memory foam pillows indeed.
Hypoallergenic: These protect the user against allergic reactions. Are your regular pillows capable of protecting you against dust mites or hidden allergens? The fabric is so light and so natural that it doesn't let allergens attack!
Breathable: These pillows increase air circulation and naturally make the pillows breathable. It is because the bamboo is derived naturally from the bamboo pulp.
Healthy and Hygienic: The pillows are super healthy and heal the user from cervical, muscular issues, bodily pains, migraines, sleep apnea, snoring, etc. The covers are washable and can be cleaned.
Stress Busters: These pillows remove stress and let the user forget tensions. No slipping, no flipping sides while trying to sleep. No adjusting! It is because these special shredded memory foam pillows adjust and mold accordingly. No anxiety, no pain! Only gain!
Best Memory Foam Pillow Is Bamboo Pillow!
There isn't any question! These bamboo pillows are made with care and love. The team of Sleepsia prepares several products. But the Bamboo Shredded Memory Foam Pillows are super special. Their adjustable loft of 5", their soothing properties, their capacity to retain shape, their ability to take up the shape of the arms, neck, shoulders, neck, head, or spine, and their power to let the user cope up with stress is what makes these pillows as the best pillows of 2020. Buy one pack or two-pack, buy King Size, or Queen Size, the choice is yours.
Think of choosing something that enhances your health, peace, and strength. Keeping in mind the sleeping patterns, and odd habits of sleeping, Sleepsia Bamboo Shredded Memory Foam Pillow is fit for all age groups and all sorts of sleepers. Another benefit is that these pillows are interior designing friendly! Place it on sofas, or on your beds, or on couches.
Place them with additional colorful covers and make it colorful. It will leave a great impact on the guests and friends who might come over to your place for chilling, playing video games, watching matches, or attending informal meetings, dinner parties, etc. These best memory foam pillow will provide them comfort as well as satisfaction.
How To Reach Us?
It is easy to reach us and order the best memory foam pillow in 2020 which are Sleepsia Bamboo Shredded Memory Foam pillows. Just go to our website www.SleepSia.com and give us a ring on +1800-862-1084.
These pillows are always ready to help, and always ready to whisper, "Say Hello To Sleep.''
---
---