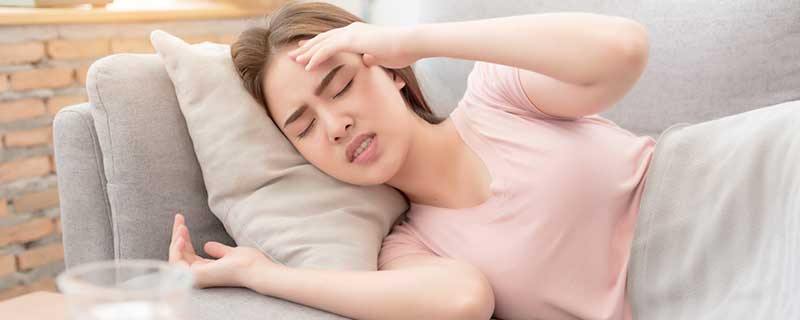 A stressful world, horrible schedules, and hard deadlines give what? Headaches! Headaches! Headaches! This is one such state of mind that ruins the entire body. Headaches affect the body as well as mind in such a way that the person starts failing in every arena. It is interesting to know that the pillows help in curing headaches. One needs to have proper rest and sleep on healthy pillows to remain free from headaches.
Do you know the 'Best Pillow For Headache In 2020' is none other than Sleepsia Bamboo Pillow! This pillow is responsible for soothing the head and curing headaches. It is because these pillows provide two things- sound sleep and stress-free sleep. These two things are necessary to fight severe headaches or migraines.
How Bamboo Pillows Help In Providing Relief During Headaches?
These are the pillows that target the problematic area and provide relief. Headaches can be easily targeted with these pillows because:
These are BREATHABLE pillows: These pillows are super airy and cool. Brain wishes for good airflow while sleeping. When in pain, these airy pillows allow the brain to calm down as these provide a calm sleep. The increased air circulation helps as well.
These are HYPOALLERGENIC: The pillows don't add the allergy menace. Imagine headaches and on top of that, allergies are caused by allergens. These pillows help the user to not get affected by the allergens.
These are available with SHREDDED MEMORY FOAM: These pillows have soothing shredded memory foam that makes the pillows flexible. The malleable pillows mold as per the head, the neck, the spine, and the back. Headaches can be tolerated if the neck stays in a good position. The Bamboo Pillows help in doing so. A comfortable neck and calm mind help the user gets relief from the headaches.
So, now you know how the 'Best Pillow For Headache In 2020' is SleepSia Bamboo Pillow!
What Are Some Tips To Protect Ourselves From Headaches?
Headaches are hard to handle. One should always follow these techniques to protect themselves from headaches.
Drink a good amount of water. Stay hydrated.
Set your sleep cycle right. Don't sleep too late and wake up late. Go to bed early and wake up early.
Meditation is a great option. It works slowly but effectively. A peaceful state of mind helps a lot.
Rhythmic breathing and yoga also help. One should always continue the same to let the brain also breathe. A fresh flow of air helps the person to stay away from migraines and headaches.
Sleep on Bamboo Pillows to calm your head and brain.
Choose Bamboo Pillows To Feel Relaxed During The Worst Headache Ever- Migraine!
Migraine is a half headache. Many times it results in vomiting and irritation from the sound of even the ticking of the clock. The patient feels like blasting. This is the hardest to handle. The patient searches for the most comfortable and soft platform to rest upon. Only Bamboo Pillows can help in this case. Don't forget to eat well and take an off from the workplace to relax. It is very important to just calm down. Many times the patient even doesn't like a ray of light and feels comfortable in the darkness only. Just imagine this type of pain. Get Relief with a Bamboo Pillow for Migraine Attacks.
Final Words
Our final words say you all to take complete rest. Headaches are very difficult and make life impossible. It is therefore important to opt for the 'Best Pillow For Headache In 2020' i.e The SleepSia Bamboo Pillows. These are available in three pillow sizes i.e. King, Queen, and Standard.
Also, the removable and washable pillow covers make the pillows hygienic and clean. So, why not step ahead? Order these pillows from www.SleepSia.com and give us a call on +1800-862-1084 to know more.
---
---