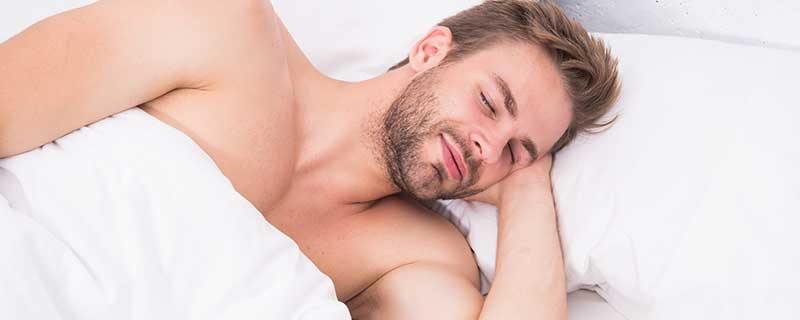 Imagine working like a robot, exhausted completely, tired as hell! And then suddenly you get a cozy, soothing, and soft platform to doze off! Feels magical? Feels relaxing? This imagination can turn into reality. This dream can come true if one has SleepSia Bamboo Pillows for sleeping. These pillows are the soft platforms that can make a tired body and tired soul into a peaceful person. So, if someone asks you, "How to fall asleep fast?", Just give an answer that grabbing bamboo pillows can help is doing so.
If insomnia has taken over your brains and you are finding it difficult to sleep, then these are the pillows you need. If you sleep but have a broken sleep, and if you wake up and still feel irritated, then realize that it is high time to let the healthy pillows do wonders and rectify the broken patterns of your sleep. It is really painful to spend the night rolling and twisting from one corner of the bed to another. Do you even realize that lack of sleep affects the entire family, especially your partner?
A broken sleep leads to irritability which traps the other family members. It also affects the daily routine. On the top of that, your snoring and insomnia can generate differences in your love life with your partner. Loss of energy, growing irritation, declining health, and bitter discussions are all the symptoms of the loss of sleep. So, it is very important to sleep on time, and that too immediately.
How Bamboo Pillows For Sleeping Are Used To Fall Asleep Faster?
A hard platform can never let you sleep. But a comfortable platform is capable enough to let you sleep immediately. One always desires for a comfortable thing.
These Are Soft Pillows: These pillows are made up of bamboo covering. The fabric used is super soft and comfortable. It is natural and is durable.
These Are Hypoallergenic Pillows: Hypoallergenic pillows ensure the user doesn't get affected by the allergens or pollen.
These Are Flexible Pillows: These are super flexible pillows. Their malleability comes from shredded memory foam. So, these pillows mold as per the body and soak in all the tiredness.
These Are Breathable Pillows: Highly airy and breathable pillows are the best for sleeping. One needs to have Bamboo Pillows for sleeping so as to feel the increased air circulation while sleeping.
Adjustable Feature: Do you know there are pillows with the feature of adjustability. The 5" of the loft is super comfortable. The user can take out or insert in the required amount of shredded memory foam.
So, keep it in your notes that the answer to the question of 'How to fall asleep fast?' is nothing but a Sleepsia pillow!
What Are Some Effective Tips Along With Bamboo Pillows For Sleeping Immediately?
Bamboo Pillows for sleeping make the nights comfortable. However, there are many other things to follow along with it. Such as:
Follow the childhood learning of 'Early to bed, early to rise, makes a man healthy, wealthy, and wise.'
Follow meditation. It helps you soothe your mind and soul.
Follow yoga too. Exercises help you drain and get tired, but for good! One dozes off to sleep really well.
Drink lots of water.
Do not strain your eyes and brain with the late night shows and movies.
Defeat insomnia by defeating other health hazards like cervical, stiffness in body, pain in muscles, etc.
This is all possible with Sleepsia Bamboo Pillows!
Conclusion
Do you know, 'How to fall asleep fast?' For sure, now you know! Sleepsia Bamboo Pillow for sleeping will let your dreams of having a comfortable and healthy life come true. Do order these pillows from www.SleepSia.com, and give team Sleepsia a call on +1800-862-1084 to know more about it.
---
---