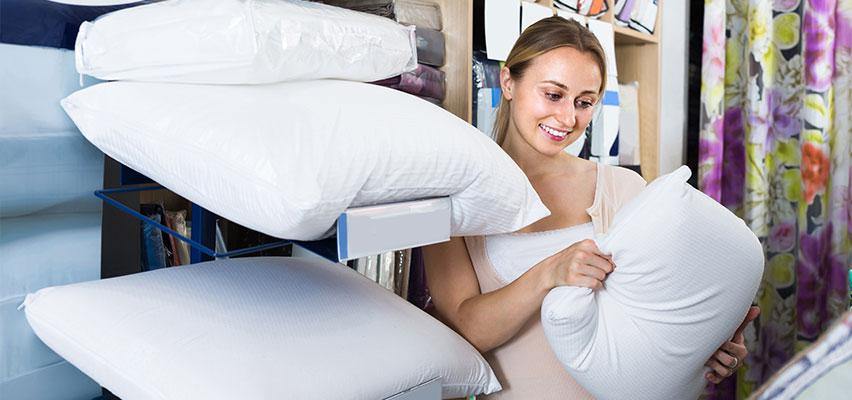 Your search ends here with Sleepsia Bamboo Shredded Memory Foam Pillows! Before we talk about this, it is necessary to know what exactly is 'Ergonomic'? Well, this word is used for the design of a specific product or thing that makes a way for comfort or efficiency. Now let us talk about context to pillows. The efficient pillows that are designed and shaped in such a way to provide extreme levels of comfort are none other than Sleepsia ergonomic pillows.
The Sleepsia Bamboo Shredded Memory Foam Pillows are ergonomically designed pillows to become the best buddies of its users. These wrinkles resistant pillows are specially designed to become fluffy enough to support its users. These might come all packed and flat but fluff up to become supreme bamboo pillow to become a shield against all the issues for its users.
Above all, what makes it eco-friendly and natural is its bamboo. After searching for the best bamboo pulp, it is processed into fibers and then into the finest bamboo fabric. This is used in the making of its covers. Hence, these pillows are absolutely natural. So, if someone asks where to find eco-friendly ergonomic pillows, you all know the address. Let's go on a drive to this address!
Bamboo Shredded Memory Foam Pillows Are Ergonomic Pillows?
These pillows have been designed to provide healing effects to its users. These pillows are for sure, the softest, highly-advantageous, and super easy to rely upon.
These have a specially designed 5" of the loft.
These Bamboo Shredded Memory Foam Pillows are available in three sizes. The first one is King Size, the second one is Queen Size, and the third one is the Standard Size.
These ergonomic pillows are highly malleable and flexible to let the users feel comfortable.
These pillows are filled with shredded memory foam that molds the pillows as per the body of the user.
Not forgetting, the special feature of adjustability. The pillows are specially designed to let the memory foam in and out as per the convenience. The zipper can be opened and the amount of foam can be inserted and can be pulled out as per the convenience.
Why Choose Ergonomic Bamboo Shredded Memory Foam Pillows?
The above-listed features are enough to let you choose these pillows. However, the benefits provided by these ergonomic pillows are endless in the health and mental wellness arena. These Shredded Memory Foam Pillows are:
Health Super Heroes: These pillows shun the chances of cervical, insomnia, backaches, spondylitis, etc. These are also Hypoallergenic and do not let the allergens become active and ruin your health. The dust mites fail to target the users with these pillows.
Peace Protectors: These pillows are peace protectors. These pillows guard users against all mental stress. One sleeps and proceeds ahead for a peaceful life, forgetting all sorts of mental issues.
Let us not forget that the present world calls for a happy and peaceful life. Pillows can bring that change in life. So, do not stop and bring in these nice and ergonomic pillows that tend to adjust according to its users. It is time to witness the change that our lives are awaiting. Throw your old pillows that are good for nothing. Throw your old and rigid pillows that provide no benefit and welcome the allergens to ruin the lives. It is time to change!
How To Reach Us?
It is super easy to reach these Sleepsia Bamboo Shredded Memory Foam Pillows that are highly ergonomic. Just proceed towards www.SleepSia.com and order your pillows.
Do not forget to call us on +1800-862-1084 to know more about it. Team Sleepsia is available 24×7 to sort your issues. Well, now that you know where to find eco-friendly ergonomic pillows, all you need to do is simply stop your car at this destination point called 'Sleepsia' and feel the difference!
Have a great sleep!
---
---