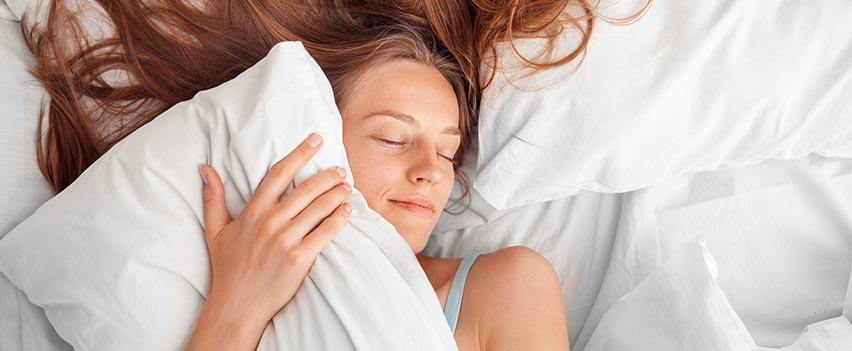 Have you seen babies sleeping? Do you wish to sleep the way they sleep? Long breaths, closed fists, no tension, deep sleep, and no worry! This seems impossible for us, especially in the present times. However, if we can't go back to the same age, we can definitely experience the same sleep. It is not impossible. It can happen through Sleepsia Bamboo Pillows. Just experience bamboo pillow and sleep like a baby! With these pillows, just imagine sleeping in a cradle with all the comfort, softness, and light environment.
Bamboo Pillows Making Our Bed A Cradle!
Adults, don't get confused! For sure, a cradle is for babies. But we can't deny what a pleasant place a cradle is. It is the most comfortable zone for a baby that is created with the motive of letting the babies rest. Similar is the case with Bamboo Pillows. These pillows when placed on the beds and when used for sleeping, convert the rigid and uncomfortable beds into a cradle. A user feels as if he/she is a baby! Let us know how these pillows let the users sleep like a baby.
Make The Bed Comfortable: These pillows make the beds comfortable. The hard beds are a pain. But these pillows protect the back, shoulders, the head, and the spine from ill effects of uncomfortable beds or pillows.
Make Us Forget Stress: Babies are innocent. They aren't concerned about anything. Whenever they are tired, nothing bothers them and they sleep. These pillows ensure the same. These pillows are stress busters.
Bamboo Pillows Making Environment Fresh: Babies breathe crazily while sleeping. This shows how they fall into a deep sleep. No stress, no outer world can mess with their rest hours. Similarly, these special pillows make sure to improve air circulation. The chances of sleep apnea, insomnia, snoring, or breathlessness is sent far away! As a result, the users sleep in a fresh and breathable environment.
No Allergies, No Reaction: These pillows are hypoallergenic in nature that doesn't allow any allergen to attack. As a result, no irritability, no itching, no running nose, no watery eyes, no allergic reaction.
A cradle is a safe zone for babies. So, aren't these Bamboo Pillows converting our beds into our safe zones? Think about it!
Sleepsia Bamboo Pillows Giving A Phenomenal Sleeping Experience!
These pillows are wonderful in terms of providing the best ever sleeping experience. The shredded memory foam put inside molds the pillows and makes it malleable. Moreover, the three sizes of King Pillow, Queen Pillow, and Standard Pillow also lets a user surround comfort in all shapes and sizes from all four corners. Just like a baby is protected with the love from all four sides, these pillows also do the same. So, isn't it a phenomenal sleeping experience where one gets to sleep in a cozy, comfortable, guided, and protected environment? It seems as if a boundary is created to not let health hazards like cervical, migraine, asthma, ortho issues, etc enter to affect the user. Such is the benefit of these Bamboo Pillows.
Conclusion!
The conclusion says that it is high time that we all start pampering ourselves like a baby. No matter how much we grow or age. What matters is that we remain a kid from heart, and we experience the same comfort from our hearts. Just like kids, we too need a care-free and calm sleep. So, order these amazing Bamboo Pillows from www.sleepsia.com to feel like a kid. Do give us a ring on 1800-862-1084 to seek answers to any questions. So, experience Sleepsia and sleep like a baby!
---
---