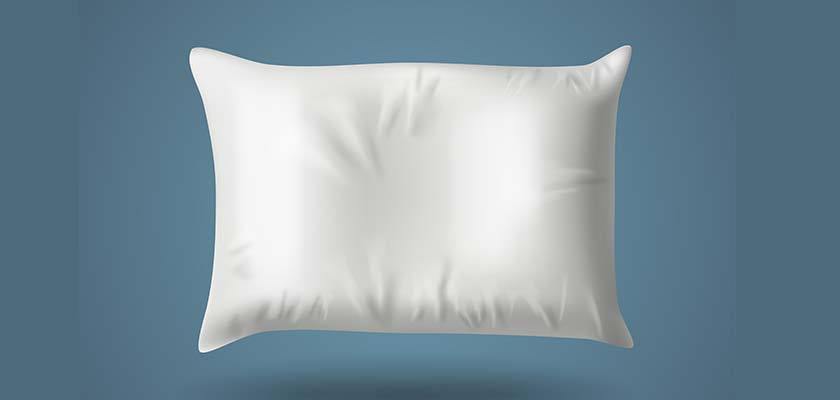 The fluffing up of a pillow is the most interesting step. It is the first-ever step to be observed after buying these pillows. The adjustable bamboo pillows make it easy for the user to fluff it up and let it adjust as per the body of the user. The pillows that come with a bamboo cover and are filled with shredded memory foam come in a different state. They come all packed. Later on, the user fluffs it to make it ready to use. This entire process is super-duper easy. Let us know what exactly is this fluffing up process and how to fluff Bamboo Pillow in five minutes or less.
What Is Fluffing Of A Memory Foam Pillow?
Sleepsia Pillows that come in the compressed version require fluffing up. The pillows come as flat and air compressed pillows. These vacuum compressed pillows are expanded later on to be used. This expansion of the pillows is referred to as fluffing up. The adjustable pillows come with a zipper cover which can be easily removed and washed. Some of the shredded memory foam can also be added or removed as per the convenience of the user. Well, this is indeed amazing!
The Process Of Fluffing Of Bamboo Pillows!
It takes almost five minutes or even less to fluff up the pillows. It can be done in various ways. Let us know how!
Through Hands: It is the easiest way! Just let your hands rock and roll over the flat pillow and see it fluffing up! While we use our hands, the air is allowed to enter the pillow which lets it blow and grow into a full-fledged pillow. Dab the hands, punch it a little bit, or dig as if you are digging a pit in the soil. Pushing- pulling from all sides of the pillow shall work. You may knead it like a dough but gently! This doesn't involve strength. All of this is to be done tenderly. The user can also massage the pillow to sort the clumps of shredded memory foam if any.
In Dryer: Low tumble dryer settings and tenderly allowing it to fluff up in dryer shall work. Running it in the dryer can work but on low settings.
Natural Setting: The first two options are highly advisable though. In such a case, the natural sun and fresh air peeps into the pillow and flows throughout. It further lets the pillow to fluff up. The natural breeze flows throughout and lets it grow into a fluffy pillow. However, it is time consuming.
Why Is It Necessary To Fluff Shredded Memory Foam Pillows?
Flat pillows are not at all good for health. The fluffed up pillows provide all the benefits. The pillow needs air to breathe so that it lets the user breathe in. Proper ventilation is important so that the user also feels ventilated. Therefore, to sleep in the desired position, it is important to fluff up the pillows.
Conclusion
Our final words ask you to order your very own Sleepsia Pillows. Let these support your sleeping pattern and shun all the sleeping issues. To wake up fresh and light in the morning, use a properly fluffed up pillow. So, now we know, how to fluff Bamboo pillow in five minutes or less! Then what are we waiting for? Proceed ahead towards www.sleepsia.com and contact us on our number- 1800-862-1084 to get your questions answered. 
Wishing you much comfort, strength, and sound sleep amid these hard times!
Have a great sleep!
---
---