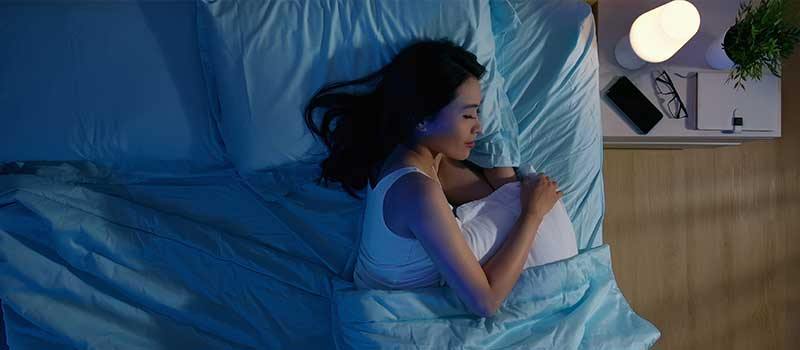 Melatonin, cortisol, and prolactin along with many others are such hormones that vary in the entire day and linked with the sleep-wake cycles. Therefore, we can say that hormones and sleep are related with each other. To know more about 'How hormones and sleep correlate?' let us read ahead. But before that, it is also important to know that Sleepsia Bamboo Pillows for sleeping are the best pillows that help to seek relief during insomnia.
Whether it is sleep paralysis, sleep apnea, insomnia, or any other sleeping issue, these pillows are super helpful and super advantageous. These pillows are created in such a way that these mold according to the body and let the body and mind calm down for a peaceful sleep.
How Are Hormonal Changes, Sleep, And Bamboo Pillows Linked?

These three are interconnected. A body undergoes hormonal changes and it directly affects the sleep. The Bamboo Pillows help to provide relief in insomnia. The examples of such hormones are as follows-

Melatonin Hormone:

It is the hormone that is created in the brain in the pineal gland. This hormone waves signals to the brain that it is time to sleep. It regulates the sleep cycle and not only soothes the health of the eyes but also regulates the blood pressure. This minimizes 'dopamine' which is responsible for letting people wake up.

Prolactin

: PRL or prolactin promotes REM i.e Rapid Eye Movement. It is a sleep influential factor.

Cortisol: It is the stress hormone. It coordinates the sleep cycle and when HPA axis, the axis that produces this hormone witnesses illness, or lack of diet, or continued stress, insomnia and broken sleep is seen.
Also, don't forget to grab Sleepsia Bamboo Pillows and sleep on these to tackle insomnia. Sleeplessness, restlessness, and puffy eyes are also linked with the loss of digestion, and loss of glow. So, it is important to have the pillows that possess a soft platform and that lessen your snoring issues!

Bamboo Pillows Supporting Hormonal Changes!

These pillows are super supportive of all the people. All age groups, all sleeping patterns, and all sleeping postures are supported by these pillows. The Bamboo Pillows are true pillars of support during hormonal changes. Now that you know 'How hormones and sleep correlate?' read below to know some more information!

Hormonal changes ruin sleeping patterns.

These affect the sleeping routine and either let the person keep sleeping or let the person stay awake.

These changes also cause mood swings.

Also, hormonal changes cause emotional, physical, and mental changes too.
The Bamboo Pillows are made up of shredded memory foam and have removable and washable cover. These pillows are flexible enough to support the head, the neck, and the spine. These pillows are known to provide relief during orthopedic issues. So, complete relaxed sleep!

What To Do To Have The Hormonal Balance And Peaceful Sleep?

It is very important to eat good food and keep the hormones under control. It is mandatory to drink loads of water everyday and consume a balanced diet. Also, keep meditating. Mediation and following hobbies help you achieve a night full of peaceful sleep. Also, do not forget to sleep on Sleepsia Bamboo Pillows to have a calm and relaxed sleep. Remember, it is very important to take care of your health. One must take care of the sleep to stay rejuvenated for the next set of challenges.

Final Words

It is all clear 'How hormones and sleep correlate?'. So, develop good habits to promote the health of the body. Also, don't forget to buy these wonderful Sleepsia Bamboo Pillows from SleepSia to have a superb quality of sleep.

---
---