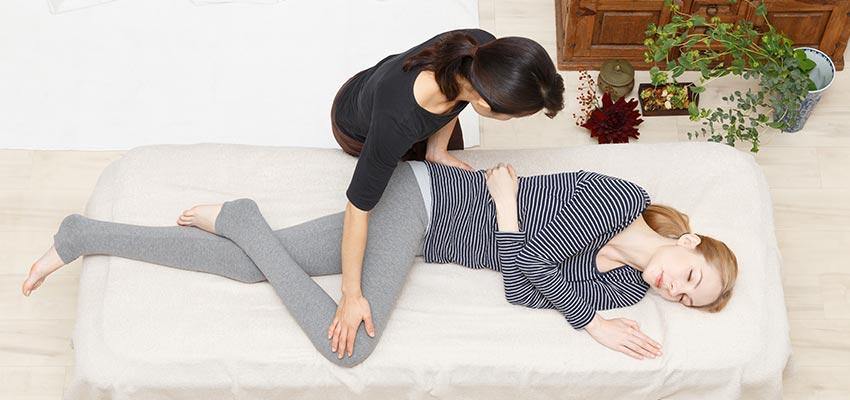 We all struggle and fight with obstacles to have a smooth and calm sleep. After a tiring day, we all wish to have a fabulous sleeping experience. However, not many get it. It is because we don't have comfortable pillows to rely upon. Sleepsia Pillows, on the other hand, are your best buddies which will provide you support throughout the lifetime. One of the best blessings of these pillows is in the form of bamboo powered pillows. Read ahead to find out the experience of low back pain and sleep with Bamboo Pillows. Without a doubt, the lower back pain is reduced with these pillows and the sleeping experience becomes tremendous. The best part is the form of shredded memory foam which enables these Sleepsia Pillows to create magic.
Reducing Lower Back Pains With Bamboo Pillows!
This isn't a dream at all! Pillows, in reality, help to curb all the diseases and pains. A good pillow allows the user to put him/her on it and submerge to let go of all the tensions and stress. The Bamboo Pillows are no less than a magical wand. These let the user forget all its pains. These pillows stuffed with shredded memory foam, in reality, heal the user from within. It focuses to strengthen the tired and restless body. Lower back pains can be easily removed with these special Sleepsia Pillows! It is only because it protects the wear and tear of muscles. It also ensures to protect the spine which undergoes huge pressure and weight throughout. It is really interesting to know how the shredded memory foam works to provide benefits to the users. Let us know more about it!
How Do Bamboo Pillows Work To Provide Relief?
These pillows, from the process of fluffing till the lifetime, support its user. It works on the spinal alignment too. These Bamboo Pillows make sure to take up the shape of the part of the body. For back sleepers, it is actually a boon. The spine feels extremely comforted while resting upon it. It targets the pain and the body feels light. The shredded memory foam ensures temperature control as well. It leaves the user with a soothing feeling. Above all, these special types of Sleepsia Pillows help in dividing the entire weight of the body. As a result, the back sleepers do not feel pressure on their lower back. These pillows are indeed great from every aspect. These Bamboo Pillows are amazing in terms of providing comfort to all types of sleepers. Even stomach sleepers or side sleepers benefit from the memory foam filled inside.
Enhancing Quality Sleep With Bamboo Pillows!
These pillows are great stress busters. Their bamboo covers provide a breathable experience. The user's mind is freshened up by sleeping on these special pillows. It is because these pillows have the power to heal and relax one's mind, body, and soul. After getting tired from work, a perfect pillow can rejuvenate a person and a normal pillow can increase the issues. On a bright note, these special Bamboo Pillows ensure to let the user breathe freely while sleeping. It doesn't block the air from flowing. It shuns the breathlessness or sleep apnea. The shredded memory foam calms the body, and the bamboo cover calms the mind. This merges together to give a calm sleep.
Bamboo Pillows Have Something To Say In Conclusion!
Well, these lovely Sleepsia Pillows have a message for you all! The message urges you all to come forward and think about the well being of your body and mind. Lower back pains, cervical, insomnia, snoring, etc. are major issues. These can take an exit from life only if we allow the Bamboo Pillows to enter our lives. These pillows have the greatest strength of shredded memory foam as told earlier. These promise to strengthen the spine which handles several issues and burdens in the entire day. These pillows assist its users and ensure a relaxed experience. It is high time we start prioritizing our health. It is because life won't stop! The relentless routine will continue. The world will remain unstoppable. It is only we, who are supposed to calm down for a while to have a great sleep. Hence, these pillows are absolutely fit for being a part of the sleeping routine. Now that you know about low back pain and sleep with Bamboo Pillows, step ahead, and seek our website www.sleepsia.com to order your bamboo pillows. Do give us a call on 1800-862-1084 to get answers to your questions!
Wishing you a happy sleep and a pain-free life!
Stay healthy, stay fine!!
---
---