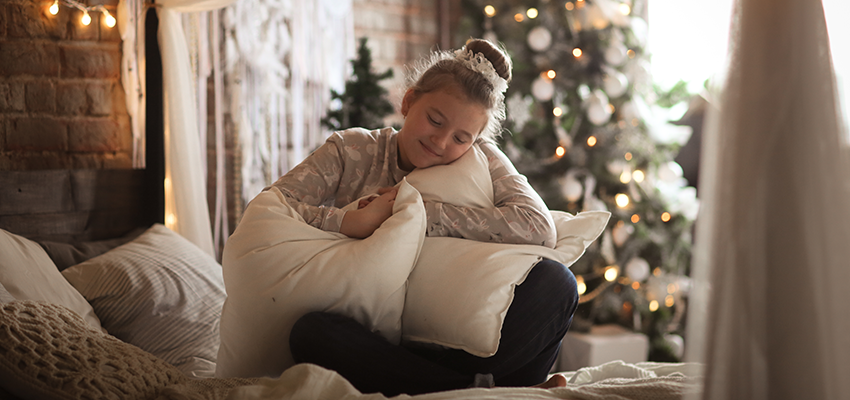 Undoubtedly, these are the best gifts for the whole family. For one and all! Gifts are all about showering love and showing care. One should always think of gifting something which is not only beautiful but usable and highly beneficial. Keeping this in mind, Bamboo Pillows are an ideal gift for all sorts of occasions. It is because these pillows will prove to be such a gift that will be remembered throughout the years! These pillows are lifelong and durable gifts that are fit for everyone. One pack-memory pillow or two-pack pillows, it is one's choice! King Size or Queen size pillows, it is also one's choice. Gifting these pillows will be loved by the receiver. A sense of satisfaction will prevail on both sides and vibes of gratitude will flow forever! Read ahead to know more about gifting Bamboo Pillows to the entire family.
Bamboo Pillows Are The Perfect Gifts For Everyone!
These are the perfect gifts. It is only because these are fit for all age groups in a family. Let us know how!
Fit For The Elders: The older ones struggling with muscular pains, ortho issues, pains in joints, and breathlessness can rest upon these pillows. These pillows mold to provide comfort to the body parts.
Fit for the Middle-Aged: The middle-aged people can rely on these pillows to seek peace. After working for long hours, these pillows provide a platform for the tiring bodies to rest. It soothes the bodies so that the users recollect the energies to be used for the next day!
Fit For Youngsters And Kids: These Bamboo Pillows are highly advantageous for our gen-next! They are highly exposed to play-stations, laptops, mobile phones, and tablets. This affects their neck, shoulders, arms, and spine. These marvelous pillows help the kids to relax and sleep to gain relief. Moreover, the growing mental stress and irregular sleep patterns are also challenged by these exceptional pillows.
Hence, it can be said that these pillows are a perfect gift as these serve the requirements of almost everyone in the family. Whether a King Size bed or a Queen Size bed, whether a sofa or a couch, these are fit for every place!
Bamboo Pillows: A Whole Gift Package of Benefits!
These come with a huge sack of benefits. Its bamboo cover is real power. The Bamboo Pillows are known with this name because of its cover. But the shredded memory foam stuffed in is a secret powerful ingredient. Both of these join hands to give their users a real package of benefits. These pillows are ideal cervical pillows too! These close the paths for allergens and protect the users from allergic reactions. The washable, durable, and breathable covers make these pillows as number one!
How To Reach Us To Gift Bamboo Pillows To Your Loved Ones?
The present times call for support and care for our loved ones. We all need to think of gearing up to gift these super comfy pillows to our dear people. It is because this could be an apt way to show love and concern. It is really easy to reach us. Order your pillows from www.sleepsia.com and contact us on our number 1800-862-1084 for any query! We are always happy to help and guide!
So, finally, we know gifting Bamboo Pillows to the entire family is amazing! Get started!!
---
---