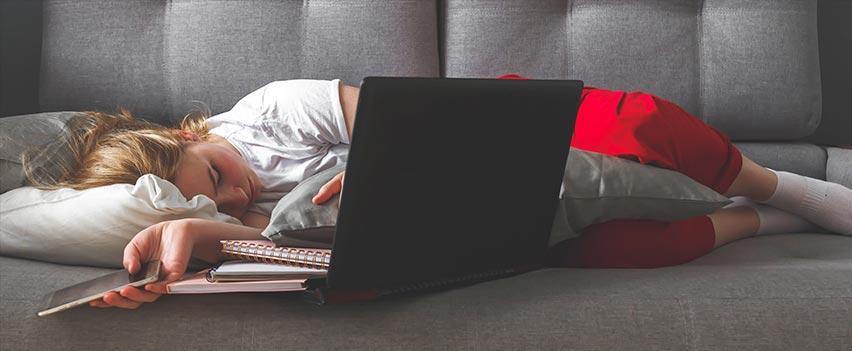 Sleeping is the most important phenomenon that rejuvenates us from within. Can you imagine working unstoppable without rest? Seems impossible? It is indeed. Sleeping is necessary for many reasons. It is the most important to charge our bodies. But there is one thing more that is even important. Choice of pillows! Pillows make a difference in defining our sleep. So it is always better to choose Bamboo Shredded Memory Foam Pillows for sleeping. There is no chance that sleep can go wrong with these. Let us discuss some ways bad sleep hurts your work performance. Then we will be able to realize how Pillows with shredded memory foam make a difference.
Bamboo Shredded Memory Foam Pillows Making Tight Work Schedules Bearable!
These pillows are known for providing health benefits. Before discussing those, it is necessary to know that these pillows make a great impact in our work arena. These pillows make our working schedules tolerable and bearable. But how? Let us find out!
Bamboo Shredded Memory Foam Pillows Making Us Energetic: These pillows restore our energy. The shredded memory foam inside makes the person relax while sleeping. A person dozes off to sleep immediately so it leaves no chance of irritability or restlessness. And we all know how being energetic is important to carry on harsh deadlines and projects of the office.
Sleepsia Pillows Making Us Peaceful: These pillows are stress busters in many ways. After a hectic, schedule, the moment a person falls on these pillows, an amazing experience is experienced. The shredded memory foam mold according to the body and so, the user doesn't adjust as per the pillow. The pillow, on the other hand, adjusts as per the user. The user enters into a dreamy world with deep sleep. No chances of restlessness.
Bamboo Shredded Memory Foam Pillows Letting Us Balance Between Work And Home: An unhealthy body, tired mind, and restless soul can never build a home and relationships. These pillows make the impossible possible. These pillows help the user maintain a perfect balance between work and home. No stress, no burden, and only happiness.
Bamboo Shredded Memory Foam Pillows Preparing Body To Handle Work Pressure!
These pillows prepare the body to handle the work pressure by building a healthy body and mind, free from all the health problems like insomnia, sleep apnea, muscular wear and tear, ortho issues, spondylitis, sciatica, migraines, headaches, etc. These Bamboo Shredded Memory Foam Pillows ensure spinal alignment too. The shredded memory foam is created in the way to let the user feel free from all sorts of health hazards. The best part about bamboo pillows is that these come in three sizes as per the requirement of the users. The King Sized Pillows, The Queen Sized Pillows, and The Standard Sized Pillows are excellent in their ways. The Adjustable Pillows come with 5" of loft that adjusts as per the users. The desired amount of shredded memory foam can be stuffed and taken out.
Conclusion
It is important to manage stress at work stations. Follow up of light exercises like breathing, stretching, etc while working is important. Listening to soulful music in breaks, and closing eyes for a while also works. Along with this, it is important to sleep and rest on Bamboo Shredded Memory Foam Pillows. Now that we know ways bad sleep hurts your work performance, it is important to obtain a comfortable sleep.
This completes the process of bearing work pressures. To order these magical pillows, go to www.sleepsia.com, and do not step back from calling us. Ring us on 1800-862-1084 to know more about it! Our team is always here to help you!
Wishing you great health, and zero work-stress for you!
---
---