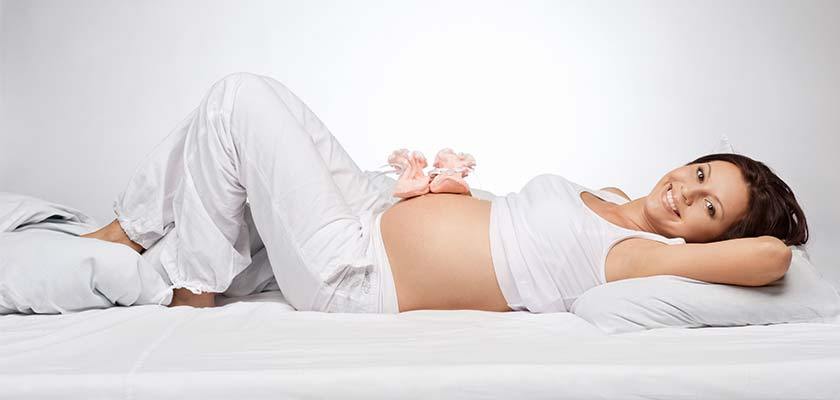 Pregnancy is a roller coaster ride. Pre-Pregnancy and Post-Pregnancy are two phases of life that require the utmost attention. From a balanced meal to balanced sleep, everything is necessary. Women may get a balanced meal but a balanced sleep is not within someone else's hand. A pregnant woman is supposed to look after her sleeping pattern, sleeping schedule, and error-free sleep by herself. There comes the role of a maternity pillow. It is as important as fresh air and, freshwater for an expecting woman. Let us know which is the best pregnancy pillow for sleeping?
Sleepsia Memory Foam Pillows Extending Emotional Support!
The Bamboo pillows are specially designed to extend support during pregnancy. It is because it is the most sensitive and crucial stage. No stone should be left unturned to provide comfort to the mother and the baby growing in the womb. There are very fewer pillows that understand the emotional up-down of a mother. She has to undergo several pains and emotional trauma to give birth to a baby. At this point, if a pillow aids a mother, it can create wonders! Usually sleeps are ruined. So, a perfect pregnancy pillow doesn't leave the expecting mother sleepless, tired, emotionally- exhausted, and irritated. Sleepsia Adjustable Bamboo Pillow are exemplary of all, believing in the motive of aiding pregnant women 24x7.
Benefits Of Maternity Pillows!
Regular pillows are of no use as these do not ensure high levels of comfort. Sleepsia has a great option available for multi use pillows. These pillows are made up of high -quality memory foam. Thus, it assists the lady in every possible manner by providing stupendous comforts. These pillows support in various ways. Those are as follows:
Support Knee and Thigh: During pregnancy, it becomes difficult to carry body weight. As a result, one may face pains in the knee, thigh, or other joints. These high- density foam pillows help in letting the lady relax.
Support Lower Back: The memory foam pillows let the lower back relax. During pregnancy, a lot of pressure is exerted on the lower back. Therefore, these pillows help in letting the back feel calm while resting.
Ensure Blood Flow: These pillows ensure a smooth blood flow which is necessary during pregnancy.
Prevent Perianal Hematoma: It ensures to cut down all sorts of discomforts during pregnancy. Pregnant ladies are at more risk of this problem as uterus undergoes increased pressure while the baby grows. 
Support Side Sleep: It helps to support side sleep along with baby bump. Stomach sleeping might not be possible. So, if the woman opts for side sleep, it supports it.
How Does Sleepsia Pregnancy Pillow Works?
The high- density foam pillow made up with memory foam takes up the shape of the body part. It molds well, accordingly. It is also popularly known as Multi position Memory Foam Knee Pillow. It is because it molds to let the body feel light. It works efficiently to give a breathable experience to a pregnant woman. It comes with the washable zipped cover too. Even if the lady is suffering from muscle cramps, it ensures rectifying it as well. This is not only limited to pregnant women only. Anyone who has issues with knee, lower back pain, or sciatica can avail benefits from this bamboo pillow. This is the reason why it is a multipurpose pillow or a multi position pillow. Its hour-glass shape makes it easy to place the knee and provides relief to the thigh. The pillow is highly airy and doesn't get warm. It makes sure to provide out of the world experience to the pregnant woman. These can be termed as the best in terms of maternity pillows.
Conclusion!
Pregnancy calls for a more careful attitude and much more concern than ever. There should not be any excuse or laziness during such a tender stage of life. Hence, if the user can't think of missing the regular appointments, yoga, a good diet, and mediation during pregnancy, then buying of these pillows also should not be skipped. It is indeed necessary to sleep or rest on such pillows. So, now that we know, 'which is the best pregnancy pillow for sleeping', we should recommend it to everyone. Order your memory foam pillow from www.sleepsia.com and contact us on 1800-862-1084 to seek answers to any of your queries.
---
---