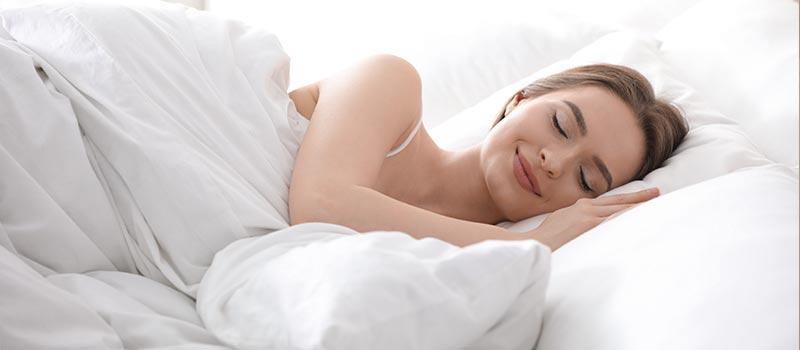 When it comes to providing good comfort and protecting the skin against irritation, nothing works better than a bamboo pillow case. Designed to reduce friction against the skin and wick away moisture, these pillowcases enhance your sleep experience while protecting your skin from damage.
In this post, you'll learn more about the best bamboo pillowcases of 2021.
Benefits of Bamboo Pillowcases
Bamboo pillow cases provide a host of health benefits, and they're eco-friendly. If you're climate conscious and want to get a good night sleep night after night, then these pillowcases will definitely help you out.
Moisture Wicking
These pillows wick moisture and keep the surface dry. A dry pillow surface hinders the growth of acne causing bacteria. So you not only feel cool but also are protected from skin inflammation and acne breakouts.
Soft
As soft as silk, the bamboo pillow case provides little friction against the skin.
Friction can damage your skin cells and lead to more inflammation. 
By simply reducing friction against your skin, the bamboo pillow case protects your skin from both inflammation and damage.
Breathable
As bamboo pillow cases contain tiny pores, they're quite breathable.
The heat and moisture buildup inside the pillow easily escape out. So the pillow stays cool even during warm weather.
A breathable pillow case also improves your sleeping experience and offers good health benefits. It also reduces the pathogens that build inside the pillow.
Eco-Friendly
The pillows are Certi-Pur US Certified. This means no toxic material and VOCs in the making. Thus, the pillow case ensures safety and protection.
Being a grass, bamboo requires a little water to grow to full length. It holds the soil, preventing soil erosion. And little pesticide treatment for bamboo translates to little damage to the flora and fauna in the habitat.
Light And Relaxed
The pillow case is extremely light and doesn't let the user sweat. 
Its anti-dust mites and anti-microbial properties protect the user from coming in contact with the allergic reactions. These Bamboo Pillows cases do not trap bacteria, microbes, allergens, etc.
Hygienic
A bamboo pillow case comes with a zipper. You can remove the filling from inside the pillowcase to wash it.
Gentle settings on a washing machine can be used to wash a bamboo pillow easily.
Choosing the Right Fill for your Bamboo Pillowcase
Memory foam pairs perfectly with a bamboo pillow case. And the reason for it is simple. Both the materials are:
Even though memory foam tends to absorb body heat and get hot, the bamboo pillow cover enables the hot air to escape easily, keeping the pillow cool.
Here are the benefits of memory foam:
Molds to shape of head and neck

Durable, as retains original shape

Naturally resistant to dust and dust mites

Hypoallergenic
Conclusion
Bamboo pillows with memory foam provide an unprecedented level of support to your neck and pressure relief for joints in your cervical spine. As they come with shredded memory foam, you can adjust their height and loft for better comfort. And despite being eco-friendly, they can last for a very long time.
Frequently Asked Questions
Q. How often should I wash a bamboo pillow case?Ans.
You should ideally wash it every two weeks. If you're experiencing an acne outbreak, then washing it every few days may provide some relief.

Q. Can I wash a bamboo pillow case in the washing machine?Ans. 
Yes, you can. Bamboo pillow cases can be washed in a washing machine on gentle settings. You can air-dry the pillow once you've washed it to get rid of any odor.

Q. When should I replace a bamboo pillow case?Ans. 
Bamboo pillow cases should be replaced every 1 to 2 years.
---
---