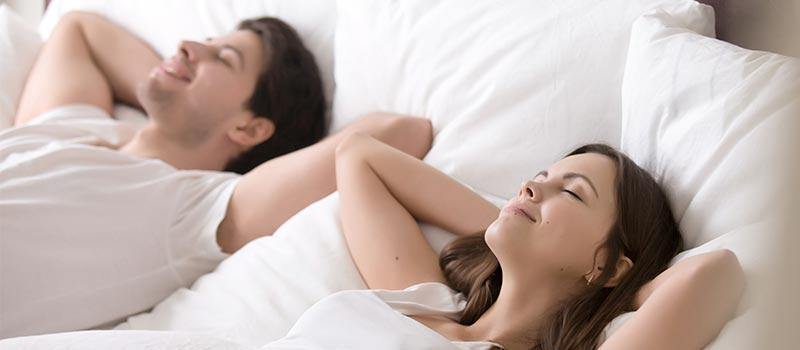 Not all pillows are capable enough of handling your sleep with care. Not all pillows are worthy of appreciation. It is only SleepSia that prepares the range of best bamboo pillows that are flexible and comfortable. Unlike other rigid pillows, these pillows are best friends of their users. So, if someone asks which is the most comfortable pillow?, without hesitation just answer- SleepSia Bamboo Pillows.
It is important to know that these pillows help the users to attain a perfect sleep. This sleep is responsible for charging up the bodies and rejuvenating the users. Let us know ahead more about these pillows.
Bamboo Pillow- The Hypoallergenic Pillow!
Sleepsia pillow is dust mites resistant. This means the allergens can't dare to attack the user while sleeping. Usually, the allergens hide inside the fabric and come out to cause-
Rashes

Nausea

Red Eyes

Watery Eyes

Fever

Cough

Running Nose
But these Hypoallergenic pillows do not let it happen. These are miraculous pillows safeguarding its users!
Breathe Fresh With Bamboo Pillows
These pillows are known as breathable because-
Promote Ventilation

: The air circulation increases and the user doesn't feel choked. No chances of Sleep Apnea.

Natural

: These pillows are fresh and natural. Made with the touch of bamboo, the bamboo covering is soft and easy to handle. It is removable and hygienic. So the user doesn't face difficulty in facing some dirt.

Airy:

The cross ventilation or the airy conditions help the user not to sweat. It soaks the moisture and the user doesn't get irritated while sleeping. Isn't it SleepSia Bamboo Pillow the 'Most Comfortable Pillow'?
Features Of Bamboo Pillows!
Available in three sizes- King, Queen, and Standard

Available as 2- Pack Pillows too!

Available as Adjustable pillows with the adjustable loft of 5".

Ergonomically designed.

Shredded Memory Foam used is fresh and not recycled.

High-quality material.

Highly durable.

CertiPUR-US Certified.

Recommended by experts.
East Or West, Health Comes First!
Not rhyming? How does it matter? What matters is the message delivered which says health is the priority. The same thing is kept in mind by SleepSia. The pillows created have shredded memory foam filling. This makes the pillows malleable. The flexible pillows mold according to the head, neck, and shoulders. These bamboo pillows also ensure neck and spine alignment. So, these pillows shoo away cervical, stiffness, and ortho issues. Also, these pillows psychologically heal the user by providing a comfortable sleep. Depression, anxiety, and stress vanishes. Hence, these pillows are healthy pillows too.
Conclusion
The final words say you to realize the need of the hour. Bring home SleepSia Bamboo Pillow that can rectify your sleeping patterns. These are suitable for all age groups and for all sorts of sleeping patterns. Hence, why shy away from opting for these pillows? Do you know, 'The Most Comfortable Pillow' of all times is none other than SleepSia Bamboo Pillow?
To order the special pillow, go to www.SleepSia.com, and call us on +1800-862-1084. Team SleepSia is available 24×7 to help you! In case of any queries, any confusion, do not hesitate to ring us.
Team SleepSia aims to bring comfort to you at your doorstep. We do realize the times are hard and we will do our bit to make things work for you.
Have a blessed sleep ahead!
---
---