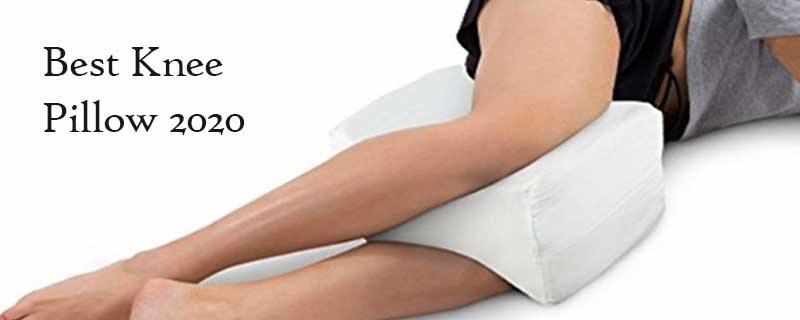 Orthopedic pains are hard to handle. Such pains don't let a person stay active and work. Continuous pains lead to insomnia, especially the continuous knee pains. Insomnia is a state of sleeplessness. You don't agree that the pains can lead to insomnia? Well, you have to agree on this. It is because one cannot sleep with harsh pains. And if pains continue, sleeplessness also continues. One day, this state of sleeplessness converts into insomnia.
Do you know what will help? The 'Best Knee Pillow 2020' will help. Do you know which one it is? Sleepsia Bamboo Pillow! These pillows soothe the paining body and one feels extremely relaxed. Knees seem a strong part of the body. However, if one faces issues with the knees, it becomes the most sensitive area of the body.
Bamboo Pillows Are Also The Orthopedic Pillows!
These pillows are the
best orthopedic pillows
that are responsible for healing one's body,
Shredded Memory Foam Soothing The Knees: There are many pillows available in the market. Many are the wedge pillows, many are the high-density memory foam pillows, etc. However, the shredded memory foam pillows by Sleepsia are no less than these. The shredded memory foam filling heals the knees. Just put pillow between keens and you are done.
Perfect For Knees And Perfect For Pregnancy: Pregnancy is a beautiful phase of life. It is challenging though! The expecting mother faces weight at the knees. These pillows are hence, not only the best ortho pillows but the best pregnancy pillows too.
Hypoallergenic And Breathable: These pillows are hypoallergenic too. No allergies! No sneezing! And, the soft bamboo touch makes the pillows breathable and full of increased air circulation.
Clean And Hygienic: These pillows have the washable and hygienic covers. Hundreds of benefits in one single pillow.
The way these pillows soothe one's body is exceptional! Therefore, 'Best Knee Pillow 2020' is no other pillow but Sleepsia Bamboo Pillows! These pillows are filled with shredded memory foam so it makes the pillows malleable. The pillows take the shape of the body parts. Therefore, when placed beneath the knees, it sorts the stuff. The pain takes an exit and the body feels extremely relaxed. One feels as if he/she is sleeping on the clouds.
Bamboo Pillows And Some Exercise Makes a Great Combination To Relax The Knees!
Post knee surgery, it is very important to consider doctor's suggestions and begin working in a similar manner. Apart from that, one needs to regularly exercise to make the joints and muscles healthy. Of course,
Bamboo Pillows
will help to relax but it is very important to make use of the knees we have in our body.
Use certain herbal oils to massage your knees.
Do yoga regularly.
At least go for a walk everyday.
Drink milk and have appropriate amounts of calcium.
Follow special knee exercises. There are many postures taught which are for knees only.
And don't forget to relax on the Bamboo Pillows.
Final Words
We suggest you to come ahead and opt for these pillows. A
Sleepsia
pillow is the 'Best Knee Pillow 2020'. Don't miss an opportunity to buy this special pillow from
www.SleepSia.com
. Team Sleepsia is available 24×7 to answer your questions. Don't hesitate to contact us on
+1800-862-1084
.
---
---