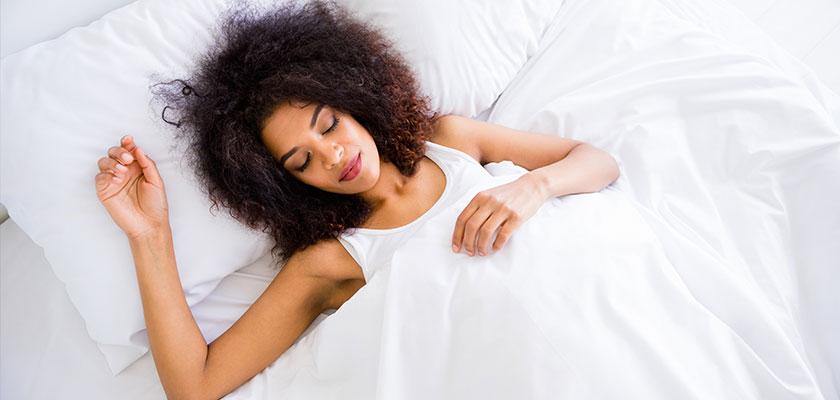 Migraine and Neck Pain are two such health issues that are the biggest obstacles in one's life. Almost each one of us is addicted to smartphones and laptops for personal and professional usage. This dependency on digital gadgets has definitely made our life easy. However, it has made our lives difficult a well. Especially amid this pandemic, it has become really difficult to get rid of these due to either work from home or due to leisure time. This has led to an increase in migraines and neck pains. However, these discomforts can be easily targeted by pillows filled with shredded memory foam. So, we can say that Shredded Memory Foam Pillows are the best pillows for migraine sufferers and neck pain.
Bye To Distressing Times With Bamboo Pillows!
These pillows are designed especially to meet the health requirements of the people. It comes with a bamboo cover that is washable. This fabric is really light and hygienic. Easily washable, it gives an airy and breathable experience to the user. This in turn helps a person who is already in pain. This is the same cover which helps in the prevention of allergies. It avoids the bacteria and other allergy-causing particles to enter the nostrils or sit on the user. It is because the fabric is really strong in fighting with the allergens. Overall, this pillow can be termed as a hypoallergenic pillow! In these ways, Bamboo Pillows help to cover-up all the distressing times!
How Do The Memory Foam Pillows Save Migraines And Neck Pain?
These pillows are created with shredded memory foam. This special type of foam is stuffed in, which is unique from other ones. It works on delivering health benefits. This makes the pillow super comfortable as it takes care of the head and back resting upon it. It takes the shape of the body parts and thus does not make the body feel the pressure. As far as migraine and neck pain is concerned, both are serious. The pillow supports the body and lets the muscles rest. It helps in spinal alignment too. Neck and spine are connected and it helps in curing both. These can be perfectly termed as Cervical Pillows! With sound sleep and complete rest to the brain, chances of migraine are also limited. These Memory Foam Pillows with shredded foam are indeed health boosters!
What Size Of Bamboo Pillow Is Apt For Curing Diseases?
The pillows are available in three basic sizes. All of the sizes are better in their own ways. King Size Pillow is amazing for a king-sized bed, Queen Size Pillow is a brilliant option for a queen-sized pillow and also for interiors of the house. The Standard Size Pillow is also another beneficial option. The size doesn't matter in curing diseases. The sizes are for one's own choices only. What cures is the pillow. What guards the health is the shredded memory foam and bamboo cover.
The Conclusion
There are huge varieties of pillows available in the market. However, only Sleepsia pillows intent to provide dual benefits of health and comfortable. It is highly advisable to seek your very own share of happiness in the form of supportive pillows from www.sleepsia.com. Without a doubt, the Shredded Memory Foam Pillows are the best pillows for migraine sufferers and neck pain. So, no delay shall be made in bringing these home. Also, do not hesitate to contact our team for any queries. The contact number is 1800-862-1084!
---
---