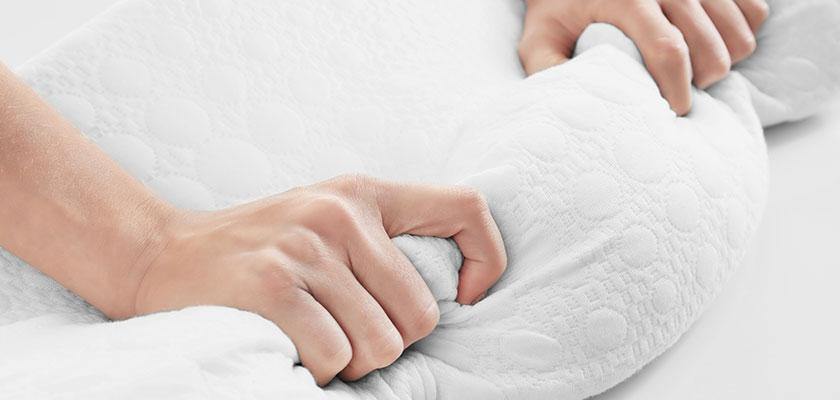 We live in a distressing time these days. It is very difficult to cope up with the stress going on. One wishes for a stress-free life and a stress-free sleep. It can only be achieved if one gets a comfortable bed and a comfortable pillow. The times are low so people are proceeding towards healthy options. One such option comes from the side of Sleepsia in the form of its Shredded Memory Foam Pillows. These are attaining high popularity because people are fed up with the irregular lifestyle, body aches, and mental stress, especially during the pandemic. So, people have chosen these pillows as a part of their lives to add comfort amid these harsh times. Let us know more to decode why is Memory Foam Pillow so popular?
What Makes Bamboo Pillows As The First Choice?
These pillows come infilled with memory foam. It is not just another memory foam but it is in its shredded form. This is highly beneficial from all angles. Above all, the pillows which come with the washable covering of Bamboo are another blessing. Their cover is extremely breathable, giving us many benefits. The bamboo cover is one of its kind because:
It is breathable and airy.
It is super soft.
It is washable.
It is hygienic.
It stops allergies.
It avoids rashes and irritation.
It cools down the body.
Therefore, we can say, with all these properties, Bamboo Pillows have become the first choice of people. People who want to doze off on the pillows which don't bring in allergies, sneezing or itching, can definitely choose it.
Shredded Memory Foam Pillows Reaching Heights!
With immense love from all over the world, these pillows are successful in granting smooth lives to the people. Their benefits are indeed amazing.
It Closes The Doors For Allergies: These shut the gate for all allergens trying to spread menace in the sleeping hours of the user.
It Closes The Doors For Pains: These shut the gate for all sorts of pains of the body. Spinal pain to migraine or neck ache to shoulder pains, it deals with all! And that too efficiently! These are amazing cervical pillows too!
It Closes The Doors For Stress: It shuns down stress in efficient ways. The user when approaches it, feels immense satisfaction. The pillow lets the user submerge into it to feel the stress -free sleeping.
This is what makes it extremely close to the hearts of people!
'No Looking Back': The Shredded Memory Foam Pillows!
There is no looking back at all! It is because these provide all the desired advantages which a user wants. None wants to skip highly advantageous pillows. These are available in many sizes. The King Size, The Queen Size, and The Standard Size. Not many pillows provide such diversity. It is a plus point! Also, it comes as adjustable pillows too! Its loft which is of 5'' and the extra shredded memory foam provide double benefits. These pillows handle the restless body parts appropriately and tenderly. These control the weight and pressure put by the body while sleeping and the user feels light. Such are the benefits! So, the chances of these pillows becoming the first choice of the users are high!
Conclusion
It has become crystal clear how these Shredded Memory Foam Pillows are full of benefits. These have been prepared out of love and affection by the team for all the people. Amid harsh conditions, hard researches, and relentless work, the team makes it ready for the users. Just with a pure motive of- Letting The People Feel Comfortable and Happy! The material used is of high quality and durability which lets the user use it for a lifetime.
It is high time that we all step ahead to bring in a difference in our routine sleep. There is an urgent need to let these pillows slip into the lives! We have come to know why is memory foam pillow so popular! So, considering all these good points, it is necessary for all of us to include these pillows in our lives! Do reach out to us through www.sleepsia.com to order your own bundle of joy and contact us on 1800-862-1084 in case of any question! The team is ready 24×7 to help you and guide you!
Have a great sleep and sweet dreams!
---
---