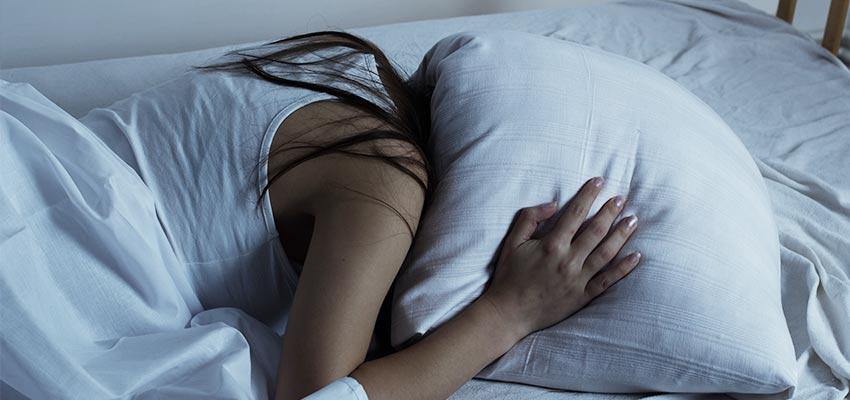 Bamboo Pillow Defining The Close Relationship Between Stress and Sleep
Stress and Sleep are two of the most important 'S' in one's life. If stress exists, sleep runs away and if sleep runs away, stress will automatically start existing. It is a circle. Both of these are interdependent. So, a person needs to rectify its sleep circle to reduce stress. This can not happen overnight. But definitely, how Bamboo Pillow can help in this case. It is important to have subtle sleeping aids. Sleeping aids doesn't mean sleeping pills or antidepressants. Not at all! These are rather harmful and have side effects. A person who falls prey to these can't survive. So, one should always think of having a supportive sleeping aid. It is a good pillow, a good mattress, good vibes, quality time, healthy food, yoga, and exercise. All these are the real sleeping aids which shun stressful events of life. Out of these, a good pillow is very very important. Bamboo Pillow defining the close relationship between stress and sleep is indeed very interesting to know.
Bamboo Pillow Fighting With Stress!
A pillow that fights with stress is the best. Sleepsia Pillows come with a great variety of comfortable pillows out of which Bamboo Pillow is the one that doesn't even let stress stand near to its user. Regular and hard pillows do not help a user. Everyone is opting for Memory Foam Pillows these days. It is only because these pillows hold power. The pillow of bamboo cover also has shredded memory foam in it. It is the foam inserted in pieces or chunks i.e in the shredded form. Let us know how stress is sidelined!
Healthy Body Doesn't Let Stress Reside: A healthy body doesn't let stress take over. A body with no health hazards is a blessing. Bamboo Pillow lets the body kick out diseases like sleep apnea, spondylitis, cervical, asthma, allergies, migraine, etc. Such hazards ruin not only the body but mind too. This special pillow soothes its user to the core. One of the greatest Shredded Memory Foam Pillows, for sure!
Healthy Mind Doesn't Let Stress Reside: The shredded memory foam is a type of foam that is malleable. The pillow adjusts according to the body part of the user. Therefore, the user doesn't waste time adjusting according to the pillow. This saves time and the person sleeps with a fresh and free mind. So, a healthy mind and a healthy body don't let stress reside.
Healthy Bamboo Pillow Doesn't Let Stress Reside: This pillow is healthy and hygienic in its way. The fabric used to make its bamboo cover is airy, breathable, and ventilated. It has the power to keep the temperature favorable. It can be easily washed and used as per wish. There is no tension in its maintenance. So, no additional stress! It is one of the best Memory Foam Pillows.
Highlighting Feature of a Bamboo Pillow!
The shredded memory foam put in these pillows is unique. This special foam along with the bamboo merges to support its use. The bamboo pillow is available in King Size, Queen Size, and Standard Size. Another exciting feature is in the form of Adjustable Memory Foam Pillows. This feature allows the user to take out or put foam as per the need. All these features are in one single pillow. Isn't it great!
Conclusion
There are many Memory Foam Pillows available in the market with shredded memory foam stuffed. But Bamboo Pillow is different and unique! It directly deals with stress. Tiring bodies and shaky minds need a place to relax. If the body and mind don't relax, it welcomes stress. So, it is necessary to bring home such supportive pillows. Do order your stress releasing pillows from our website www.sleepsia.com and don't hesitate to contact us in case of any query. Give us a call on 1800-862-1084 and stay sorted!
We have read about Bamboo Pillow defining the close relationship between stress and sleep. We have also come to know about stress and sleep. So, then what are we waiting for? Initiate in constructing a stress-free life with your Sleepsia Pillows!
---
---