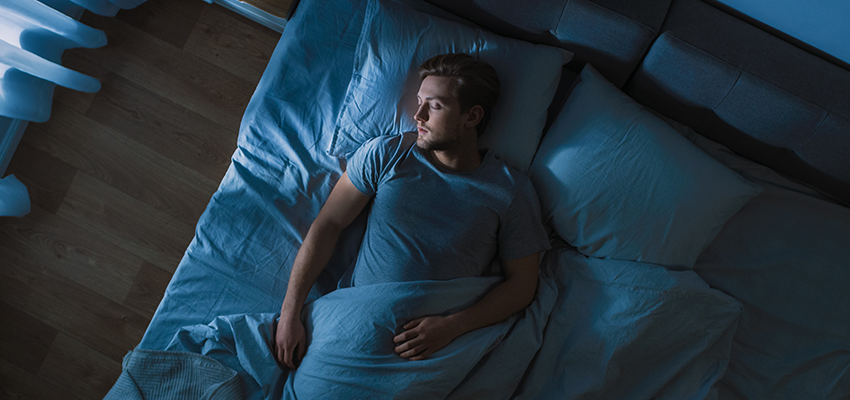 Tips on How to Fall Asleep Quicker With Shredded Memory Foam Pillows!
Sleepless nights are a curse while happy sleeping hours are a blessing. Sleepsia bamboo pillows believe letting those blessings reach everyone. It happens in the form of Shredded Memory Foam Pillows! These pillows are a wonderful platform to let the user submerge in deep sleep and float in the world of dreams. The stress is gone, the tensions are deleted and the tiredness vanishes. What remains is peace, energy, and happiness. It has become very difficult to doze off to sleep during stressful times. Continuous restlessness, twists, and turns ruin the sleep routine. Hence, it is the need of the hour to opt for some assisting pillows which can help a user to get deep sleep. So let us read ahead to know some tips on how to fall asleep quicker with Shredded Memory Foam Pillows!
Shredded Memory Foam Pillows + Sleep = Peaceful Life!
This is indeed an effective formula! Including these tremendous pillows is a must. Not only for having a deep sleep but for having a quick and a quality sleep as well. Let us focus on the tips to fall asleep quicker with the help of these pillows!
Rely On Your Foam Pillows: The user can rely on these pillows as a friend. It aims to support its user in thick and thin. Its exceptional feature is taking up the shape of the body part resting on it. Thus, it comforts every body part. Therefore, Shredded Memory Foam Pillows are undoubtedly highly beneficial. Such support leads the user towards deep and quick sleep. So isn't it a great way to welcome error-free sleep? It is indeed!
Red Alarm For Diseases Makes Sleep Easy: These pillows do not let health hazards turn dangerous for the users. Rather, these emerge as dangerous for those health hazards. The pillows take care of its users selflessly. Sleep apnea, spine issues, neck and shoulder pains, back pain, stiffness, spondylitis, migraine, cervical, etc. are such health problems that run after hearing a red alarm from the side of these Sleepsia Pillows!
Real Heroes, 'Shredded Memory Foam Pillows': These pillows are truly the real heroes of quick sleep. The biggest tip to have a sound sleep is forgetting all the tensions. This seems a challenging task. But these pillows make this tedious task very easy. It is because these pillows provide a soft and breathable experience. The surface of the pillows reduces the chances of breathlessness. These pillows let the user feel comfort and peace. This rejuvenates the user as well.
Know The Benefits of Shredded Memory Foam Pillows!
These pillows are symbolic to sleep. This type of foam inserted in the pillows is in shredded form. This has healthy properties. It targets all the issues and provides comfort to the body parts. It is highly malleable so customization is another benefit! Thus, the Shredded Memory Foam Pillows work in every manner to provide sleeping benefits. Above all, the pillows which come with Bamboo covering are hypoallergenic, targeting all sorts of allergens. The covers of these pillows are also washable. In the adjustable pillows, one can always take out or insert the desired amount of foam. Another leveled up benefit!
Conclusion!
Well, the final words ask you all to think about the need for having a deep and quick sleep. Many don't even remember the last time they fell on their pillows and slept quickly! It is because the day to day activities ruin our body and muscles. Only Shredded Memory Foam Pillows have the power of letting its users feel refreshed. Only these pillows can let its user fall asleep stress-free and quickly. One shouldn't forget that the entire day depends upon how we sleep. A fresh mind can be attained only after a deep sleep. The process of deep sleep is only possible if the user has good pillows. Of course, one should meditate, listen to soothing music, and eat healthy to have a quick sleep. One should also avoid heavy dinner to avoid uneasiness. But the benefits of all these tips are accelerated only if the user has a soothing pillow! Now that we know some tips on how to fall asleep quicker with Shredded Memory Foam Pillows, then let's just get started!
Order your Sleepsia Pillows from www.sleepsia.com and give us a call on 1800-862-1084 in case of any query.
Have a great sleep!
Related Health Tips Post
---
---