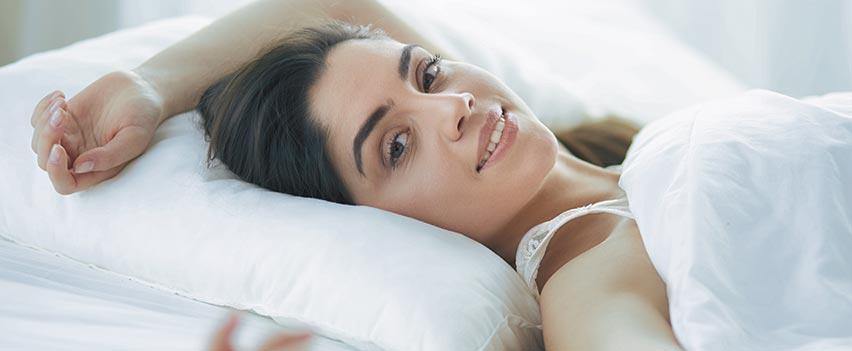 Choosing the best Pillows for your bedroom is one of the typical things because they are needed both for home decor and relaxation. A pillow with a highly breathable fabric helps to control the temperature and allow air to flow freely that gives you a restful great night's sleep. So, if you're looking to buy such breathable pillows for your beds then there are certain things that you should keep in your mind before the purchase.
Why is it Important to Have the Right Pillows for your Bedroom?
It is truly said that bed pillows are not one-size-fits all. All you need to get a good night's sleep is undoubtedly different from what your partner or child wants. A right pillow allows you to comfortably lie back while maintaining a relaxed/comfortable position. This means your body is aligned from the knees and thighs, across the spine to your arms, shoulders, head, and back, as you relax. When either of these parts of the body is positioned in a way that induces craning or spinning, it will disturb sleep and leave you exhausted the next day.
Important Points for How to Choose the Best Pillows for your Bedroom
There are a number of factors you need to keep in mind and you consider the below-discussed 5 points before you choose the best pillows.
Decide What Kind of Filling you Want
Your tastes might be as different as you are, but there are three main types of fillings. You may choose a collection of folding goose or feathers if you want to feel comfortable. Such textiles maintain heat and allow you to roast on cold dusks. Search for a sign relating to filling capacity in high-quality varieties. It means the amount of padding the pillow contains (with more padding, the pillow becomes softer and longer-lasting).
This lacks the sharp ends of feathers that can stick through the pillowcase and prickle the skin. Allergy sufferers who want down comfort or feathers can purchase special hypoallergenic pillow covers which give you relief from reactions.
Consider the Sleeping Position
The way you sleep affects your pillow height, or loft; different positions require different support to get a relaxed and restful sleep. Sleepers in the back and stomach may you want to choose a flatter pillow which helps to keep the neck aligned. However, a loftier pillow that fills the gap between head and back is usually a better alternative if you sleep on your side.
Think about Pillow Size
You'll need to weigh three things to pick the right size pillow: how many pillows you require, how large your bed is, and how you'll use them. Pillow sizes roughly correspond to the mattresses (standard, queen, king). That doesn't mean you have to play by the rules though an oversize pillow on a smaller bed may feel enveloping and cozy. If you want to prop up yourself for reading against a mound of pillows, buy smaller ones that you can cover. Even on a king-size bed, what you want to sleep on will be a standard pillow.
Decide the Perfect Firmness
If you want to fill, plastic or otherwise, the manner in which the pillow is filled creates a difference in how it feels. A filling that is firmly packed into the cover allows a firmer pillow; on the other hand, less filling means loose which gives you a smoother feeling. Many showrooms with mattresses let you check them out before you purchase them. So, think wisely before you choose the best pillows for your bedroom
Take Special need into Account
In the market, you can find various specialty pillows that are customized to different circumstances. For example, people with allergies can think of a pillow that has a cover and fill that is specifically designed to keep dust and mites away. When you snore, find a pillow designed to align your head and neck in such a way as to avoid obstruction of your airways.
In conclusion
Choosing the best pillows for your bedroom is one of the quintessential stuff because the right bamboo pillow gives ample relief to your neck as well as shoulder. So be very cautious when buying pillows for your beds. The above-discussed few things could help you in finding the right pillow for your bed.
---
---