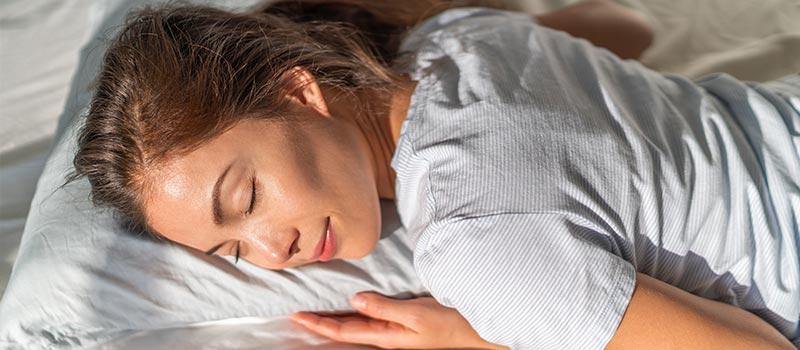 Sleep is the most essential! It is as important as oxygen and as necessary as water. We struggle everyday and work relentlessly. Our day starts with 'running' and ends with a run. From office tasks to household chores, from kids crying to boss screaming, from loud noises to nasty sounds, we witness almost everything. One thing which we fail to witness and experience is deep sleep. 'How to sleep better?' is a popular question that comes in the mind of everyone.
We turn the tables and try everything but still struggle to get a peaceful sleep. Only Bamboo Pillows for sleeping can be helpful. These pillows know the secrets to a healthy sleep. These pillows have the formula of best and peaceful sleep. One needs to realize that lack of sleep and insomnia will make the person grow physically and mentally weak.
Lack of sleep finishes the memory power, affects the cognitive strength, ruins the digestion, and disturbs the mental peace too. These are all inter-linked. Read below to know some ways to sleep better than before.
Grab Bamboo Pillows And Sleep Better!
Just evaluate your existing sleeping patterns. Are you failing to have a smooth sleep? Do you flip sides and wake up tired? Do you feel exhausted even after having a nap? If yes, then it is high time to grab Sleepsia Bamboo Pillows for sleeping. These pillows will rectify your sleeping patterns and will soothe you from within. Know five ways to rest along with these pillows and sleep better.
Keep The Pillows Behind Your Back: Grab 2- pack memory foam pillows and keep them behind your back. These pillows are known as memory foam pillows too! It is because these are filled with the shreds of memory foam. The pillowcase is of bamboo fabric so these are known as 'bamboo pillows' usually. Once you keep one of the two pillows behind your back, the spine will stay aligned. The pillow will mold as per the spine and you will sleep pain-free, cervical-free, and relaxed. Isn't a better way to sleep?
Place The Pillows Beneath The Head:

Place these highly breathable and air circulation increasing pillows beneath the head. The hollow space between the head and the neck gets relaxed and the head stays with no pressure. This minimizes the chances of headaches or migraines.

Place The Bamboo Pillows Under The Legs:

These pillows are suitable for all types of sleepers. The ones who have undergone knee surgery or suffer from orthopedic pains can rely on these pillows. These pillows are hypoallergenic too. So, no chances of allergies even.

Don't Skip Exercise

: Do not skip exercise or yoga. It uses your energy, fills you up with good breaths, and provides a peaceful sleep by the end of the day. Go for a walk everyday and follow this tip to have a better sleep in the end. Also, try meditation. It works too!

Set Right The Routine: It is important to set right the routine. What if things aren't working even after sleeping on the best memory foam pillows? It is because you aren't giving 100%. Chop off the intake of caffeine. Eat healthy. Don't waste time watching television and phone while going to bed. Imagine eyes shutting down and begging for sleep but your brain wandering in the streets of your favourite show! That's a big no!

Take Care Of Bamboo Pillows And They Will Give You A Better Sleep!
Bamboo Pillows are miraculous. These are here to support you and give you a better sleep. The question of 'How to Sleep Better' isn't a difficult one to answer. The Sleepsia pillows have an answer to this question. But it is the duty of the users to take care of these pillows. The five basic things to do with these pillows is-
Fluff them up on low heat settings.

Keep them in some ventilated area for sometime to remove gassing-off odor.

Remove the washable bamboo covers and wash these.

Avoid excessive heat, direct sunlight, and hot water.

Don't use bleach.
Follow these five steps and you are surely going to have a better sleep. How? Obviously, if you take care of these durable pillows, they will take care of your sleep. It is simple! These memory foam pillows are available in three sizes of King, Queen, and Standard. It is super easy to grab, adjust, and mold these pillows according to the wish.
Moreover, the adjustable Bamboo Pillows give a chance to take out some shredded memory foam out of the pillow or insert it back. Choose these pillows for your best! These pillows are the most comfortable pillows and aim to give us better sleeping patterns.
Final Words
The final words suggest you all to choose Sleepsia Bamboo Pillows for sleeping better. These are the only pillows that give you ways to 'How to Sleep Better?' Understand how your life requires an appropriate amount of sleep to let you stay fresh, rejuvenated, and energetic. Living life to the fullest is important, while just dragging life isn't. What we are doing these days is dragging life.
Therefore, understand that the biggest wealth comes from good health and good health comes from better sleep. So, don't waste time and order the best memory foam pillows with bamboo covers from SleepSia and give us a call on +1800-862-1084 to know more about it.
---
---