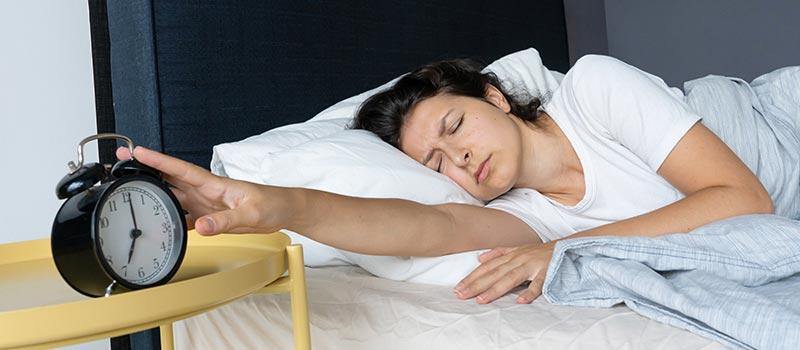 Butterflies start tickling the tummy of the woman who is expecting. The 'would be' mothers are excited but get tensed as well. The biggest reason to get this stress is the lack of sleep. Mothers know how it will become difficult for them to have a comfortable and complete sleep after the birth of their child. In this case, the first step should be bringing home Sleepsia Bamboo Pillows.
These pillows are the perfect pre- pregnancy pillows and post- pregnancy memory foam pillows too. These pillows support the 'would be' moms in every way possible. Do you know '10 Ways to Get More Sleep As a New Parent' are impossible without these breathable and hypoallergenic pillows. These pillows are known to mold according to the body of the lady. Bodies undergo several changes including the maximization of tummy or swelling.
Thus, these pillows are fit from every aspect. A mother goes through tons of psychological and physical changes and in this entire journey, she sacrifices a lot for her kid. Sleep is also one of those things which she sacrifices. Before the birth of the child, she suffers from insomnia and after the birth, begins the real struggle. Let us know more about it.

Hello New Parents! Grab Bamboo Pillows And Follow These Tips!
Becoming a new parent is full of challenges. It involves tons of patience, peace, positivity, and optimism. It is hard but not impossible! With each new experience comes a new learning. But before that, it is important for a new parent, a new mother especially to soak in the learning of acquiring a good amount of sleep. It can happen through pregnancy pillows or the best memory foam pillows. Sleepsia brings the best bamboo pillows that can bring ease for all new parents. Along with this, the following tips can be helpful!
Seek Help:

Seeking help or asking for a nanny won't make you a bad parent. Understand the harm caused by insomnia. A sleepy and low-energetic mother can never raise her child. It is okay to let your kid play in the arms of some other person while you quickly take a nap.

Divide Work

: The office work or the household chores can not be the 'only' duty of a new parent! The work should be divided so that one gets time to sleep.

Share The Load:

It means sharing the load of the outer world. Baby shopping becomes important but it isn't necessary for both parents to shop. One can go outside with a friend or an elder of the family. Video calls can be a great help too!

Less Exertion:

It is important. The moment you get time, grab the bamboo pillows and take a nap! No need to wind up the tasks, clean the kitchen, or fold the clothes. Don't exert yourself!

Stay Motivated

: It is important too. Follow meditation and sleep the moment your child sleeps. Stay motivated that within a few months the sleep cycle will change and soon you will get a fair amount of sleep. This motivation helps a lot.

Monitor Your Anger:

With more responsibilities, one might panic or catch aggression issues. Monitor this! It might be a reason of disturbed sleep. The tip is to do the reverse counting or start singing a song to your baby!

Monitor Mood Changes

: If your mood is switching frequently, it might also be the reason for the lack of sleep. The tip is to close the eyes and take deep breaths. Follow meditation and stay calm.

Follow Exercise

: Pranayam or yoga can be useful. Follow it regularly. Many times lack of sleep ruins you but many times less amount of sleep can keep you active. It is all because of the energy that the body holds. So, follow yoga or exercise to stay away from insomnia and stay energetic throughout.

Identify Sleep Apnea

: Blocked nose or irregular breathing patterns can be also a cause of lack of sleep in the new parent. Identify this and follow good breathing exercises.

Sleep On Bamboo Pillows

: Don't take the tension of switching the sides. These are stress-buster pillows. The moment you get time, grab these and immediately sleep! Within seconds, your partner will hear you snoring.
Now that you have read the '10 Ways to Get More Sleep As a New Parent', why not try these?
Bamboo Pillows Supporting A New Parent To Get More Sleep!
These pillows are perfect pregnancy pillows. No other pillows can compete with the memory foam pillows by Sleepsia. The following are the advantages of these pillows that make it possible for a new parent to gain sleep and health altogether.
Breathable Pillows

: These pillows are breathable. A mother needs to stay breathable and ventilated. These bamboo pillows increase air circulation and provide less chances of sweating.

Hypoallergenic Pillows

: These don't let the mom witness running nose, itching, rashes, red eyes, or fever. A strong and an allergy-free mom!

Best Memory Foam Pillows

: These come with the filling of shredded memory foam that is not recycled but is fresh and healthy. Covered with bamboo pillowcases, these pillows are super organic!

Healthy Pillows:

Completely Certi-PUR US certified, these promise no highly volatile compounds and no chemicals. This is very important for a mother.
Conclusion
The conclusion is that now the '10 Ways to Get More Sleep As a New Parent' are known to us, why stress? Grab the best memory foam pillows from
SleepSia
. Order these lovely pregnancy pillows, the popular bamboo pillows and see the difference in your life! Don't forget to call us on
+1800-862-1084 to know more about it!
---
---