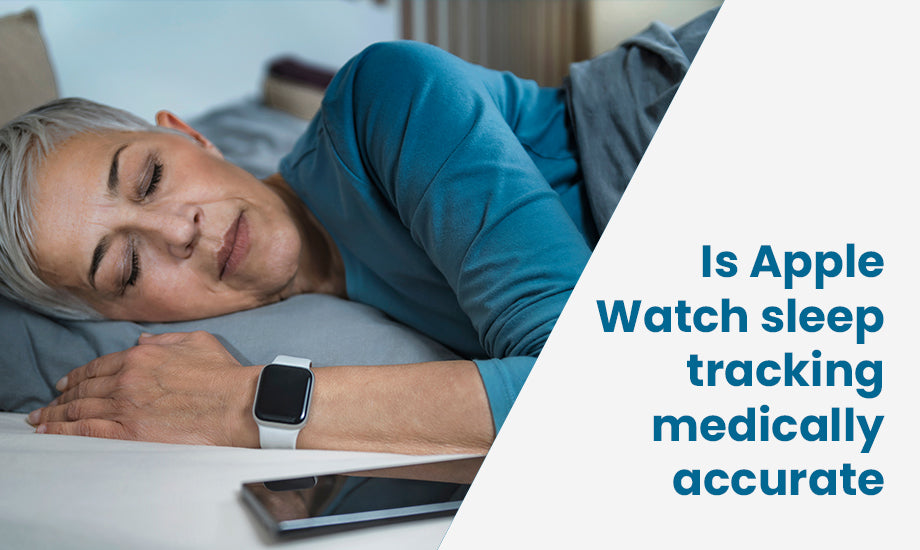 Health tracking has ever been so easy, with apple watch you can track your beats, your oxygen level and can monitor your sleep, but the big question is, are this information medically reliable?
Apple enjoys a significant market when it comes to technology. According to Statista Apple enjoys a market share of 49 % of all Smartphone user in the country i.e out of every 10 people in the United States, 5 are using Apple product. The shares of apple has been predominantly growing since 2014 and is expected to grow further in the coming years due to excellent market strategy and the customer trust in apple product.
Not only smart phone, apple has been dominating the market of hands free ear piece and smartwatches. As an apple user, we know that when we are buying an apple product, apple takes care of our privacy and provides reliable support to our user data.
Why choose an Apple Watch?
Apple is not only a brand of technology, it is also a brand of luxury and reliability and many doctors advice their patient to use apple watch for a healthy life. Apple watches were introduced in April 2015. Due to its huge user base, near about 4.2 million of the wearable device were sold in the year 2015. Apple watch (first generation) was introduced with a series of features including G.P.S. and hands free calling which immediately caught the eyes of all the apple users. Not only that, apple also introduced a series of health tracking system which according to apple were more reliable than other smart watches and fitness trackers in the market. With this claims and a massive market, apple took the competition to a whole new level. Apple took priority in health due to its near to accurate result when compared to the medical used equipment.
Health Functions of an Apple watch?
When comes to accuracy, Apple watches are much more reliable than other smart watches and fitness bands. Apple watches provide series of amazing health tracking systems in the wrist of your hand which is seamlessly connected to your phone for better visuals and analysis.
The sleep monitoring feature in Apple watch helps you track your sleep by scheduling up your sleep timing in your device. Apple watch can track the sleep cycles i.e NREM sleep and REM sleep and also the number of time you wake up during night. Apple watch can also track sleep disturbances. All this data is accessible in your apple watch as well as your other apple device. You can also set up your sleep goal and the watch will inform you whether you have achieved it or not. You can get the entire history of your sleep activities and adopt necessary measure to prevent yourself from getting less sleep. Apple watch uses the motion and sleep focus to monitor sleep. If you are suffering from sleep apnea or insomnia, apple watch can give you the hint of it.
A bonus of apple watch is that it can track the breathing rate during you sleep. It can be a very useful feature for those who are facing breathing disorders. Beside sleep monitoring apple watches are also integrated with:-
Blood oxygen Level: Apple watches help you monitor the blood oxygen levels on your body. Enable blood oxygen in Apple Health to get the insights of the oxygen carried by the blood cells from your lungs and transported to other body organs.
Low Cardio Fitness Notification: Apple monitors your mobility and cardiovascular fitness to give you an over idea of your healthy life. Some of the advanced monitoring metrics such as Cardio Fitness will give you the measure of waking quality, walking speed double support time etc. Apple also provides the ideal metrics to be reached for a healthy schedule.
Fall Detection: Apple detect when you are falling and allow you to seek medical attention in emergency situation. If a user stays non responsive after a hard fall, apple automatically engages with the duty to place call and messages to your emergency contact for your rescue. A life saver indeed.
Irregular Rhythm Notifications: By enabling the notifications for your heart rate in your apple watch, you are allowing apple watches to read high and low heart rate rhythms. Whenever the heart rate goes above or below normal, your apple watch will send you a notification, these features are available on all the apple watches.
Medical Id: Medical id is a unique feature by apple which will provide all your past relevant medical data to other person at the time of emergency without unlocking your phone. Its not accessible until you enable it and decide which data you choose to show. This feature can help the doctors to get your past medical history and can also result in quick discovery of the problem.
ECG: The latest apple watch series has an inbuilt ECG monitoring system to measure your heart beats. It can give early warning of any heart irregularity.
Noise Detector: Apple watches detect loud noise (anything above 90 decibel) and push you a notification to avoid such environment which may affect your ears and can cause hearing loss.
Menstrual Cycle: Apple watch has a special feature which tracks the menstrual cycle in females. Monitoring menstrual cycles can be important. Irregular menstrual cycle can be a sign of underlying diseases such as menopause and infertility.
Breathing App: Relaxed breathing can relieve our stress and anxiety. Apple's breathing app calm us down by a breathing exercise. So next time you feel panicked or stressed, calm yourself by taking a short breathing class from apple.
Apple says that its apps are very much accurate and are saving thousands of lives every day. But when coming to medical use, you can use an apple watch to monitor your blood oxygen level but you can't replace it with an oxymeter. An Oxymeter give you an exact measurement of your blood oxygen level, but an apple watch can give you a fair idea about your blood oxygen. You don't want your doctor to measure your oxygen with a apple watch in case of emergencies.
Medically used units are very much accurate and are available in online market for very less price. Opting for an oxy meter is better if you are suffering from breathing disorders. Apple watch can always come handy during your day to day use. But it can't be exact same as any medically used unit.
How apple watch monitors your sleep?
While considering sleep monitoring, apple watches use motion sensor through sleep focus to detect our movement. Apple also uses photoplethysmography (PPG) to measure your heart rate. With this two combined, apple's integrated algorithm detects the brain waves which is rather close to what electrode senor might get. But this data are not 100% correct and can only give you estimation.
According to Dr Azizi Seixas, the director of Media and Innovation Lab at University of Miami, the data given by this watches can surely help in getting an overall idea of sleep disorder and sleep related diseases, but no two watch can provide you the exact result. The science of sleep is not limited to physical activities. Brain process sleep through various sleep cycles, while involve physical movements others are psychological.
Technology has made our lives easier and we are well aware of the resources to keep a track of our health. Apple watches are surely accurate than most of the other alternatives out there and we can rely on them. The technology is great but not flawless. The price is fair when it comes to its advantages, but standing today, all we can say is that no watch is medically approved and can provide accurate information according to medical standards and regulations.
---
---