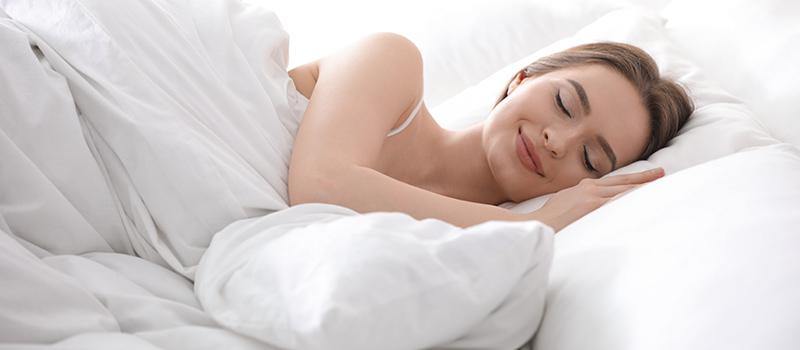 Traveling calls for comfort, fun, and relief. Even if traveling is for some business tour or some work reason, it is supposed to be peaceful. Why not grab happy pillows along to have a comfortable journey? The best 'Memory Foam Travel Pillow' is by SleepSia.
Yes, Bamboo Pillows are for sleeping but these pillows are also the travel-partners. These pillows make the journey sweet and tolerable. So, it can be said that Memory Foam Pillows for traveling help the person gain experience of happiness and not pain. Sitting on one spot and being captivated in a limited space while traveling can be hard. It can result in backaches and neck pains. Neither the back gets proper rest nor the neck as the seats might be hard and rigid.
Above all, if the person feels sleepy and sleeps while sitting in a posture that provides pain to the neck, it is horrible! One can't sit for long hours in the same position and one can't even sleep uncomfortably for long hours. Amidst this, the healthy pillows come to emerge as super-heroes. 
Memory Foam Pillows Helping us to Relax During Traveling
Memory foam was brought into the limelight by NASA. It was to be used for their aircraft and slowly and steadily, it became popular in the market for making memory foam pillows. The bamboo pillows have the same memory foam filling in them. It is just that it is stuffed in the form of shredded foam. The chunks of the foam make the pillows more malleable and soft. Memory Foam Pillows for traveling come in various ways. Let us know more about it.
Bamboo Pillows Relaxing The Bodies:

These pillows are available in three sizes i.e King, Queen, and Standard. According to the traveling space, the pillow can be chosen and used. These pillows are for spine and neck alignment. These pillows mold as per the body. So, don't worry about the rigid and hard seats! These pillows prioritize the bodies and mold according to the bodies.

Neck Pillows

: These types of pillows are also used for traveling. These are filled with memory foam and these surround the neck. The posture or the position of the neck is set right by these pillows.

Multipurpose Usage Memory Foam Pillows

: These are filled with high-density of the memory foam. Known as orthopedic pillows, these are the best to provide relief to the knees and joints. While you travel, your legs also stay in one position. There isn't much movement. So, after getting off, when you go to your hotel to get some sleep, just slip these pillows in between your legs. These will calm your legs and provide your relief. Also perfect for pregnant women, these pillows are just the best!
So, now you know 'Memory Foam Travel Pillow' is a mandatory thing to carry along your suitcases while going on a journey.
Tips to Follow During Traveling with Memory Foam Pillows!
Don't let the traveling exhaust you. Don't let the journey take away your enthusiasm. Carry memory foam pillows for traveling especially the Bamboo Pillows and see the difference. 
Remember to drink lots of water and stay hydrated while sleeping.

Keep yourself hygienic. Sanitizer is also a mandatory thing to carry!

Listen to good music and heal yourself either with spiritual songs or with some tunes of meditation.

Pack your bags accordingly and keep space for SleepSia Bamboo Pillows! These are the best for traveling. Choose the size accordingly.

Eat good food. Don't compromise with your diet while traveling.
Conclusion
'Memory Foam Travel Pillow' should be carried by you while you travel. Memory foam pillows for traveling make the long hours easy and not tiring. To order the best pillows of all times, go to
SleepSia
, and call us on 
+1800-862-1084 to know more details or answers to your queries. Team SleepSia is wishing you a great journey!
---
---