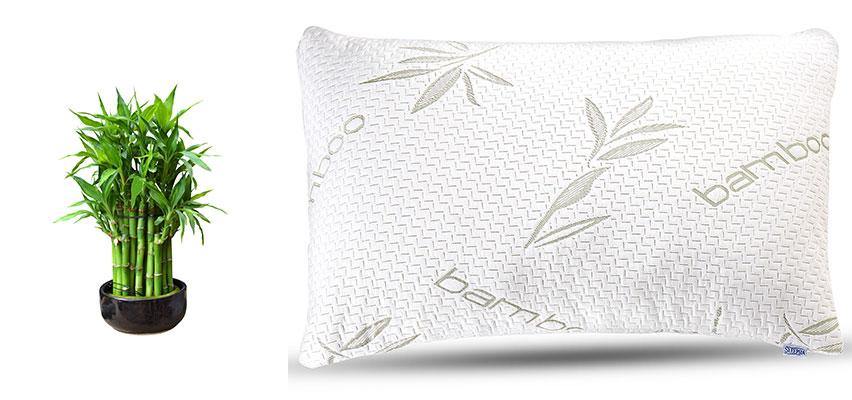 Bought Original Bamboo Pillow but don't know how to use them? Don't worry! It is as easy as ABC or 123! Only a little patience, enthusiasm, and great energy are required. Doesn't it feel amazing when a new thing is brought home? It can be anything. A new dress, new crockery, a new gadget, and even a new pillow! But with great happiness and excitement comes a little confusion, a little stress, a little worry about using it, about assembling it and about putting it to work.
The same is observed with the pillows made up of bamboo that are seen as huge, soft, and fluffy pillows. But these come flat and all packed after being compressed. With such a tight and safe packaging comes the feeling of inquisitiveness! But why worry when you have the complete guide to Original Bamboo Pillows instructions? Let us know more!
Instructions For Opening The Original Bamboo Pillow!
Sleepsia prepares the best Bamboo Pillow that ensures several benefits to its users. The pillow is healthy, hygienic, and stress-buster. Follow these simple steps while opening this amazing package of benefits-
Step One Says Open It Carefully: The pillow comes all wrapped up in great packaging. The packaging ensures the safety of the pillow from all sides. So, open the packet carefully and you may witness a flat and compressed piece of the pillow.
Step Two Says Fluff It Up: Next step is the fluffing up of this pillow. Either use a dryer on low heat settings to fluff it up or use your hands for the same. You may use the natural environment to do so but it will take slightly longer. Always keep in mind, if you are using your hands to fluff your Bamboo Pillow, roll it, punch it lightly with fists, and break the pieces or lumps of the shredded memory foam put inside. Breakage of these lumps will give you a fine pillow.
Step Three Says Customize It: Well, the adjustable pillow comes with extra shredded memory foam. So, open the outer washable cover of the pillow through its zipper. The pillow also has a zipper that holds the foam. Carefully, remove the foam if required and keep it safe to be used later. Or you may add some more foam in the Bamboo Pillow if required.
Step Four Says Sleep On It: This is the final step and the most awaited step. After following all the instructions, use the pillow and sleep on it. You will notice how it molds as per the neck, or the shoulder, or the other parts of the body. You will notice the beautiful transformation of a rolled up and flattened piece of pillow into a huge fluffy and soft pillow.
Taking Care Of The Bamboo Pillow Is An Important Instruction To Be Followed!
This pillow is created to look after its users in the best way possible. It is also the responsibility of the user to take care of the pillow. Just keep it safe from direct and harsh sunlight. Keep the washable bamboo pillow covers clean. Keep the Original Bamboo Pillow out for natural drying but as said earlier, protect it from direct sunlight. This pillow is for a lifetime. Is it a high-quality and durable pillow from Sleepsia made to:
Protect users from diseases like cervical, spinal issues, muscular issues, ortho problems, insomnia, sleep apnea, etc.
Let the user doze off to sleep on a comfortable platform in the hectic schedules.
Let the user feel fresh and let him/her breathe as the natural bamboo pulp used in its preparation makes it highly breathable.
Let the user feel free from allergic reactions as it is hypoallergenic.
Conclusion
Now that you have a complete guide to original Bamboo Pillow instructions, why hesitate in bringing it home?
It is easy to take care of it and use it. The entire burden is on the pillow to provide you the benefit! There isn't any stress or burden on the users to take care of it by going to extreme miles. So, order this easy to use and easy to maintain Sleepsia Bamboo Pillow form www.sleepsia.com, and give us a call on 1800-862-1084 to know solutions to your queries. Our team is happy to help you!
Wishing you all good health, good sleep, and lots of peace!
---
---