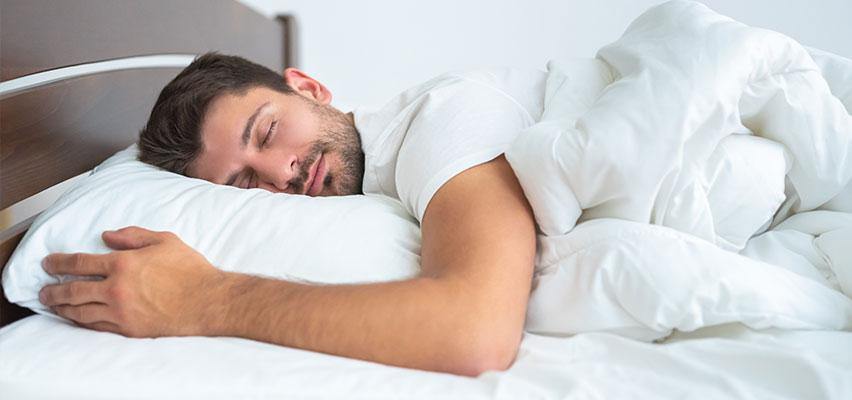 How many times you sleep and get up to feel more irritated, heavy, drowsy, and tired? It happens often? If it is happening often, it is high time that you think of bringing a change in your sleeping routine. Your sleeping is badly calling for a superhero, a savior who is none other than a better pillow! Believe it or not, pillows happen to play a miraculous role in our lives.
The pillows are the roots of a fully grown tree that bears the sweet and peaceful fruit of sleep. But which way to go? How to taste this fruit? What all pillows are required? There is a huge list of questions but there is only one answer- Bamboo Shredded Memory Foam Pillows! Sleepsia brings these miraculous pillows only for its users to let them sleep like a free bird, like a relaxed soul, and just like a care-free little baby! These are the only pillows that give meaning to 'sleep'.
Otherwise, sleep is just a regular routine task that is followed by everyone because everyone fails to cope up with more burden and tiredness. Sleep should never be taken when we reach the point of exertion! Sleep should always be taken as an essential that is to be observed at its particular time. Never say and never ever let anyone say, "Oh god! It is high time I sleep!".
Always say, "It is time to sleep. I will continue the rest of the work tomorrow because my brain and my body need rest." This is the first rule to sleep and never wake up tired. If you follow this rule along with the Bamboo Shredded Memory Foam Pillows, you will never say, "Despite sleeping for 7-8 hours every night, still tired."
How To Take Deep Sleep With Bamboo Shredded Memory Foam Pillows?
These pillows are made with the vision of providing a deep sleep and bringing in a change in the existing sleeping routines. Always keep in mind:
Never take your sleeping routine for granted. If we are bound to spend six or seven hours for our office work, then become disciplined for your sleep also. Don't compromise with your sleeping hours. Consider sleeping also a non-skippable job!
Always sleep on Bamboo Shredded Memory Foam Pillows! Change your previous pillows because these pillows have amazing benefits that work to build up a good quality sleep for its users. We will discuss the benefits of these pillows further.
Therefore, it is mandatory to realize that sleep is an essential part of our routine that works to rectify our cognitive functions, bolsters our mood, stables our emotions, rejuvenates us, provides calm and peace, makes us healthy, and deletes the option of stress from our lives. So, it is very important to let these pillows enter our lives to make a difference!
Sleep On The Bamboo Shredded Memory Foam Pillows!
These pillows are to be used for sleeping because these bamboo pillows are simply the best from every angle!
Healthy Pillows: These pillows ensure to keep their users fit and fine. Cervical, Spondylitis, Muscular Issues, Orthopedic Issues, Migraine, Asthma, etc. are all cured with these.
Hypoallergenic Pillows: These pillows do not become grounds for the allergens to hide and then attack the users while sleeping. No sneezing, no coughing, nothing ruins the peaceful sleep of the users.
Bamboo Shredded Memory Foam Pillows Are Breathable: These increase the air circulation so no more sweating! Just a free flow of air not blocking the air passage. With these pillows, one can forget what Sleep Apnea is!
Peaceful Pillows: These pillows let the user submerge deep into sleep immediately. So, no chances of stress or anxiety!
How To Reach To These Bamboo Shredded Memory Foam Pillows?
It is super easy! Reaching us is possible through www.SleepSia.com as the order can be placed from here within a few clicks! Also, you can contact us on 1800-862-1084 to know more about it and seek answers to your questions. Sleepsia makes the best Bamboo Shredded Memory Foam Pillows which will never let you say, despite sleeping for 7-8 hours every night, still tired! It is only because these pillows keep their users on the top priority. These pillows know how to restore the energy of its users and prepare them for a hectic life by giving them comfortable, healthy, and deep sleep.
So, go ahead and make these pillows a part of your life!
---
---