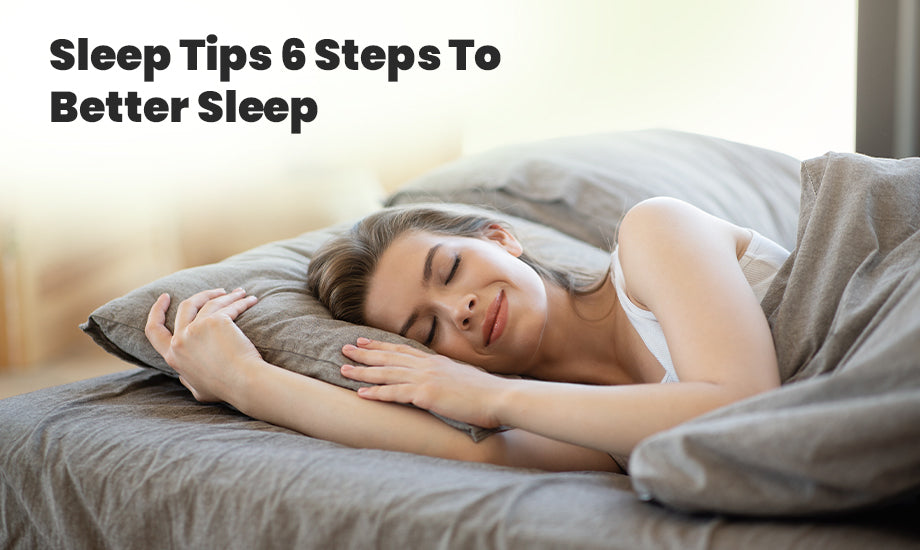 A good night's sleep is as vital as regular exercise and a healthy diet. Research shows that poor sleep has a direct negative effect on your hormone, brain function, and exercise performance. It can also cause weight gain and increased heart disease risk in kids and adults.
Good sleep can help you eat less, Exercise better, and be healthier. Over the past few decades, the quality and quantity of sleep declined. Many people regularly get poor sleep.
Is improving your health and losing weight, and overall taking care of your health is in your priority list of things? If yes, then please note that getting a good night's sleep is one of the most vital things you can do or need at the moment.
Reduced blue light exposure in the evening
Exposure to light during the day is beneficial. But, nighttime light exposure has the opposite effect. Again it is due to the effect on your circadian rhythm. It deludes your brain into thinking it is still morning.
Blue light, which electronic devices like computers and Smartphones emit in large amounts, is the worst in this respect.
Kindly stop watching TV and turn off any bright lights for two hours before going to bed.
Don't consume caffeine late in the day
Caffeine has many benefits, and it gets consumed by 90% of the US population. Caffeine can improve your energy, focus and athletic performance.
Nevertheless, if you have it late in the day, it will stimulate your nervous system and stop your body from relaxing at night. According to Healthline, consuming caffeine up to six hours before bed can worsen the sleep quality. If you crave a cup of coffee in the late afternoon or evening, it's better to have decaffeinated coffee. In short, caffeine can worsen sleep quality, especially if you drink large amounts in the late afternoon or evening.
Reduced irregular or long daytime naps
While short power naps seem to be beneficial, irregular or long napping during the day can affect your sleep. Sleeping in the daytime can confuse your internal clock, meaning that you need to struggle to sleep at night. Research conducted by Healthline found that participants ended up being sleepier during the day after taking daytime Naps.
While napping for 30 minutes or less can enhance your brain function, longan apps can harm your health and sleep quality.
Nevertheless, studies show that those used to taking regular daytime naps don't experience poor sleep quality or disrupted sleep at night. If you take regular daytime Naps, there is nothing to worry about. The consequences of napping will vary according to the individual.
Long daytime naps can impair your sleep quality. If you have trouble sleeping at night, it's better to shorten your naps.
Increased bright light exposure during the day
Your body has a natural time-keeping clock called your circadian rhythm. It Will affect your brain, body, and hormones. It will help you stay awake and tell your body when it is time to sleep. In people with insomnia, daytime bright light exposure improves the duration and quality of sleep. It also reduces the time that it takes to fall asleep by 83%. A similar study in older adults from there to two hours of bright light exposure during the day increases the amount of sleep by two hours and sleep efficiency by 80%. In brief, daily sunlight or artificial bright light can improve here sleep quality and duration, especially when you have sleep issues.
Consuming a melatonin supplement
Melatonin is the sleep hormone that is in your brain when it is time to sleep and head to bed. Melatonin supplements are a popular sleep aid. As per Healthline, Taking two milligrams of melatonin before bed will improve your sleep quality and energy the next day. It helped people fall asleep faster. Another study shows that half the group fall asleep faster and experienced 15% improvement in sleep quality. Melatonin is also helpful when traveling and adjusting to a new time zone. Some Countries may ask you to get a prescription for melatonin. You can take around one to five mg of melatonin about 30 to 60 minutes before bed. It will be better if you start with a low dose to assess your tolerance and then increase it as needed. We will recommend you to check with a Healthcare provider before using it. You should also speak with your health care provider if you are thinking about using melatonin as a sleep aid for your kid. Long-term use of the supplement in kids is not well studied.
Try to wake up and sleep at consistent times
Your body's circadian rhythm functions on a set loop. It aligns itself with sunrise and sunset. Being consistent with your sleep and waking time can assist you with long-term sleep quality.
As per Healthline, one study noted that participants who had irregular sleeping patterns and went to bed late on the weekend reported poor sleep quality. other studies highlighted that irregular sleep patterns can change your Rhythm and levels of melatonin, which signals your brain to sleep. In short, get into a regular wake and sleep cycle, especially on the weekends.
If possible, try to wake up at the same time every day.
Bottom line
Sleep plays a key role in your health. According to Healthline, a review linked insufficient sleep to an increased risk of obesity by 89% in kids and 55% in adults. Getting less than 7 to 8 hours of sleep per night increases your risk of developing heart disease and type 2 diabetes.
If you are interested in optimal well-being and health, you need to make sleep a priority. You might experience a positive effect, if you incorporate some of the tips as mentioned. Have a happy and healthy life.
---
---