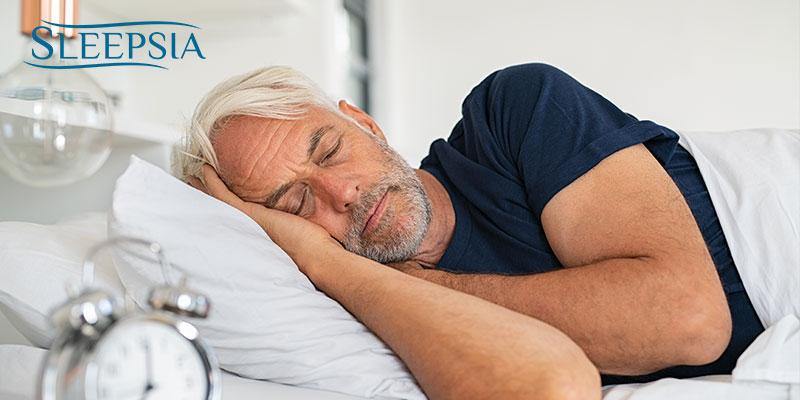 Heard people saying 'Live Life King Size!' People with this philosophy know life is short and it is not fair to compromise with the comfort and convenience in this little but lovely life! One should definitely struggle to achieve goals and not make life a bed of roses, but after the hard work, a person deserves to have a soothing sleep. As soothing as roses! To have this special feeling, one must choose Sleepsia Pillows for sleeping.
The most comfortable pillow by Sleepsia comes in the grand King size. Those who wish to float on a huge cloud in their dreams can choose this size. It is convenient and comfortable for the vague sleepers who flip and roll while sleeping. No area can be left without the softness of the bigger-sized pillow! A king-size pillow can be considered the best pillow for sleeping. However, for those who like sleeping compactly, it is not for them!
King Size Bamboo Pillows For One And All!
Focusing on king-size, many pillows are available with various filling. However, Sleepsia Bamboo Pillows in bigger size can be voted up for being the most comfortable pillow. King size is the biggest of all and post usage, many people have termed these pillows as 'The Best King Size Pillows Of 2021' It is because of several reasons. Unlike other pillows, a bamboo pillow is created from the bamboo pulp which is further processed into fibers, and that fiber is used in the creation of a comfortable bamboo fabric pillowcase.
Why Choose King Size For The Pillow?
It is highly important to choose the right-sized pillow for sleeping. It is because size matters the most. The people who get up in the morning all jammed and stuck, need to focus on the type and size of the pillows they are sleeping upon. Many don't know what size to choose? In that case, one can opt for a standard size bamboo pillow but those who wish to have a bigger size should not compromise ever.
Choose King Size If Your Bed Is Large: Many have queen-sized or compact beds due to space issues. But many have king-sized beds as well. In that case, smaller pillows won't suit the interior decor point of view. So, bigger is the bed, bigger should be the pillows.
Easy Rolling: Many vague sleepers sleep on the right side and wake up on the left side. For such adventurous souls, the king size is the most suitable. It helps the user to cherish comfort at almost every corner of the bed so that frequent rolls and flips don't disturb sleep.
If Not Traveling: If you wish to place the pillows in the bedroom only and use them at that spot only and not use them while traveling, then choosing a king size is recommended.
The Best Pillow For Sleeping And Playing: Don't get surprised! Many have the habit of dragging their pillows in the living room and either playing video games, watching TV, or hanging out with friends in that area. In such cases, Sleepsia Bamboo Pillows serve the purpose of not staying in the bedroom only and rather providing comfort outside on sofas too! Therefore, King size is appropriate for better comfort.
But Why Choose Bamboo Pillows For Sleeping?
One- it is a bamboo pillow and two- it is king-size! The best combination ever! Those who wish to sleep comfortably with hygiene and satisfaction should choose the bamboo pillows that are filled with shredded memory foam filling. It is the best pillow for sleeping and for relaxing.
Choose The Best Filling: Filling of the pillow matters the most. Sleepsia offers shredded memory foam filling which is inserted with great care. The finest quality shreds are fresh and not recycled.
Better Size, Better Adjustment: A Sleepsia bamboo pillow of the king-size is 20" ×35" ×5". However, users can enjoy the facility of 'adjusting the most comfortable pillow' according to their body. The 5" of the adjustable loft of the adjustable bamboo pillows allow the user to unzip the pillow and take out or insert the foam shreds as per the requirement.
For Better Breathing: Suffocation while sleeping is horrible. The bamboo pillows with the larger size give better ventilation and air circulation. It helps to reduce the sweat chances and lets the user stay away from health issues like sleep apnea. The user can submerge the body parts in the pillow and feel like flying in the air.
Hypoallergenic Pillows: Such pillows are hypoallergenic too. The user isn't supposed to struggle with allergens, bacteria, bugs, or microbes in the pillow. No chances of irritation, rashes, sneezing, running nose, or red eyes!
Stress-Busters: The Sleepsia King size Bamboo Pillow is undoubtedly the best pillow for sleeping as it helps the user doze off to sleep, with no stress and anxiety. The cozy pillow holds the tired and broken user in the lap and gives comfort in gloomy times.
Clinical Benefits Of Choosing A King-Sized Pillow!
The size of the pillow directly affects the health of the user. For some having a smaller pillow with a shorter loft is desirable and for many, larger lofts work. It depends upon the shape and size of the neck, head, and shoulders too. And of course, it depends upon the personal choice.
Better Size Better Health
Usually, it is said that a bigger size isn't always better. It is true! But when it is the king size of Sleepsia, it is all fine. Many consider larger pillows promoting bad sleeping habits. But it happens with those who aren't able to rest their necks on those large pillows. If the larger size is interfering with the neck health, then change it. Because nothing is above the comfort! But with Sleepsia, the issues are less as compared to others.
Consider the posture: Choosing pillows as per bed size is advisable but how the pillow is going to affect the posture while sleeping should be given more importance.
Choose Apt Size: There is no harm in comparing and trying various pillow sizes. Apart from king size, queen and standard size is also available.
Benefits Of Adjustable Pillows: The adjustable loft in king sized pillows give better options for the user to reduce the filling but keep the length of the pillow grand!
Extra Support
For those wanting extra support while sleeping, can choose king size bamboo pillow. These not only give additional support but also give a psychological satisfaction of having greater, better, more, and appropriate support.
It is fit for those who have broad shoulders and sleep in the position affecting shoulders.
One may also combine king size along with other sizes. It will help the user gain extra support as and when required.
It will also look beautiful from the decor perspective.
It is the trend of having more than two pillows today.
The best pillow for sleeping in king size might help the user with dual benefits!
Depending Upon Best King Size Pillows In 2021 Is Okay?
2021 calls for extra support, extra caution, and extra relief. Depending upon only one thing can never help a human! Pillows are definitely to look after. One must change the old and rigid pillows affecting sleep but one must also focus on himself/herself.
Pillows Are Support!
Sleepsia Bamboo Pillows are a huge support but only pillows can't help you overcome insomnia.
Change the pillows but change your lifestyle too.
Choose the pillow which keeps the natural curve better but don't stress your neck unnecessarily while scrolling the phone.
Including meditation and exercise along with dozing off on the best pillow for sleeping will be an add on.
Extra Support, But Extra Care!
We must take care of ourselves. Pillows will do their job of taking care of us but what about our efforts? Work from home culture, increase in freelancing culture, online sessions, binge-watching and many other trends have entered our lives post the outbreak of the pandemic. So, it is our duty to accept the new normal but live life normally.
Follow neck rotation while working.
Keep your bamboo pillows behind your back or neck while working on the desk at home.
Rectify your postures.
Keep short intervals. Take breaks and then work.
Set right your sleeping routine and don't compromise it for late night work, deadlines, or entertainment.
Help your body clock (circadian rhythm) to adjust for good!
Hug The King-Sized Bamboo Pillow!
Lastly, mental health is important! Choose the pillows that become your best friend! A person who doesn't let out feelings and keep them buried may blast later.
Listen to good music before going to sleep on the most comfortable pillow ever- Sleepsia King Bamboo Pillow!
Listen to sleep affirmations before sleeping.
Eat good and don't stuff your tummy with fried and unhealthy junk.
Wear comfortable clothes while sleeping.
Give time to your romantic life. Let bamboo pillows enhance the coziness.
Figure out ways to remove stress and stay positive.
Better sleep comes from no stress and no anxiety.
Why Wait? King Bamboo Pillows Are Waiting!
King size bamboo pillows have their benefits and advantages. One may consider all the aspects before choosing the size. However, king size Sleepsia Bamboo Pillows have been loved by people so far. These have been termed as the 'The Best King Size Pillows Of 2021' by many people. Fit for elders and youngsters, these are suitable for all types of sleepers. So, for better sleep, a side sleeper, a tummy sleeper, and a back sleeper can choose these pillows.
NEWS:
Sleep Disturbance is Common in 1 out of 3 Individuals in the U.S. (22 April, 2021)
One out of three individuals in the U.S. complain of sleep disturbances in their lifetime and 10% of the general population meet the diagnostic criteria of chronic sleep disorders. That number has risen among elderly individuals to 48% and over 50% among pregnant women. This is revealed by a recent study by The University of Kentucky.
---
---