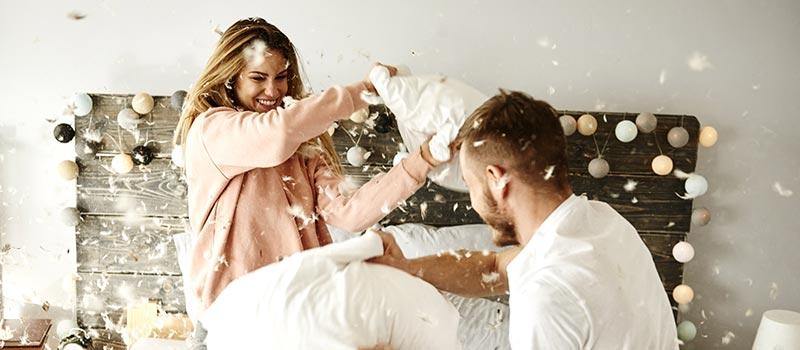 Market is flooded with tons of pillows but how to figure out which ones are the best? The pillows that provide not only health but psychological benefits are clearly the best pillows of all times. SleepSia Bamboo Pillows are the 'Top Rated Pillows'. Year 2020 has not been very happy for the entire world but SleepSia pillows emerged to assist people in these distressing times.
Almost everyone lacked peaceful sleep but SleepSia Bamboo Pillows ensured to give the best to all of us. That is the reason these pillows are largely accepted and appreciated by the people. Health experts have recommended these pillows to everyone. People suffering from the orthopedic pains, women who are pregnant, the ones who suffer from backaches, and almost everyone has praised these pillows and accepted them.
Top Rates Not Just Like That!
These pillows have been rated not just like that! These have been loved by the people, have been trusted by the people, and have been accepted by the people.
SleepSia Bamboo Pillows are number one pillows rated by verified Amazon Shoppers.
Over 13005 star reviews
1,000,000+ Happy Sleepers
5+ reviews Walmart
5870+ reviews SleepSia
Now you get how and why these pillows are superb. Let us know more about the features of these Bamboo Pillows.
Top Rated SleepSia Bamboo Pillows Are Beneficial For Everyone!
These pillows are advantageous in every manner. Let us know how!
Fresh & Breathable: One breathes fresh and feels ventilated. The soft touch lets the suffocation go away.
Hypoallergenic: These are highly hypoallergenic. So, the user doesn't feel allergic reactions.
Healthy Pillows: The 'Top Rated Pillows' i.e The SleepSia Bamboo Pillows are super healthy. It cures the cervical, sleep apnea, insomnia, migraine, etc.
Anxiety Buster Pillows: Hard times but soft pillows! These pillows allow the user to sleep immediately without thinking much. Hence, these are known as the anxiety-buster pillows.
Adjustable Loft: In the special Adjustable Pillows, the option of customization is also available. One can pull out the required shredded memory foam and put in as well. It all depends upon the need of the user.
Bamboo Pillows Be The Best!
SleepSia Bamboo Pillows are the best. There are several blazing features that attract the users.
CertiPUR-US Certified Pillows! It means no V.O.C and no toxic material. Why wouldn't someone choose it?
Completely natural and Eco-friendly!
Available in King size, Queen size, and Standard size.
The filling of supreme shredded memory foam.
Removable and washable bamboo cover.
Hypoallergenic, breathable, and ventilated pillow.
Molds as per the body to give comfort.
Provides relief to the hollow space between the head and the neck.
Conclusion!
Do you know which are the 'Top Rated Pillows?' The answer is SleepSia
Bamboo Pillow
! People believe in these pillows, you all can too! To order these, go to
www.SleepSia.com
, and call us on +
1800-862-1084
to know more. Team SleepSia is ready to help. SleepSia aims to bring you the best at your doorstep. These pillows come all safe and vacuum sealed. Fluff them up to see your comfort and happiness fluffing up!
---
---