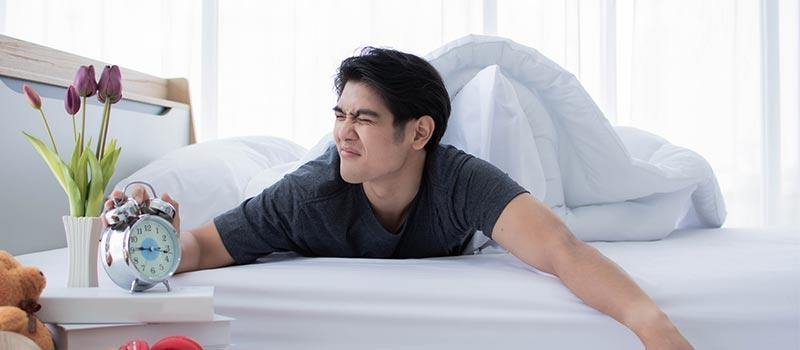 List of sleeping essentials include mattresses, pillows, blankets, bed sheets, cushions, and much more. It is very important to find out the best quality sleeping essentials and have a comfortable sleep. One can't compromise with the quality of pillows or bed linens or mattresses. It is because sleep is the only process of the body that rejuvenates the person to live in the hectic world. Sleeping initiates happiness, health, and satisfaction.
Therefore, one should always think of having the best sleeping essentials for a peaceful sleep. Many of us focus on mattresses and blankets but don't care about the pillows and bed linens. Do you know, 'Your bed linen could be preventing you from getting a good night's sleep?' It is a serious issue. A bedsheet is equally responsible for a good or a bad sleep. It is not meant only for beautifying the bed or covering the mattresses. It is responsible for breathability, allergy-free sleep, and hygienic nights as well.
The best combination that is capable of giving us a soothing and healthy sleep is Sleepsia Bamboo Pillows and a soft cotton bed linen. Think twice before buying bed sheets as these will either give you a happy sleep or a ruined night. Bed linens along with good pillows can make your bedroom look beautiful, healthy, and fresh at the same time. Not just the health experts but the interior experts also focus on the bedroom essentials that are pretty but equally healthy. One can't live in a pretty bedroom that isn't comfortable at all. One can always stay in the bedroom that offers good sleep and nice warmth.
How To Choose Bed Linens Wisely?
Market is flooded with bedsheets. It is the responsibility on our shoulders to find out the best for us and our loved ones.
Always Look For The Best Material:

Choose cotton for the bed linens. It is very important to prioritize material before the design or the color. It is of no use to match your bedsheet with the interior of the bedroom and later repent because it isn't upto the mark from the health's point of view. Good material will also be durable and will also be supportive of health.

Always Choose What Is Breathable:

Not many focus on this aspect. Think about insomnia and sleep apnea taking away your life! It all happens due to less breathability. Always choose the bed linens that increase the ventilation. Do you know Bamboo Pillows are the most breathable pillows that enhance ventilation and air circulation? These pillows when combined with breathable bed linens, create a fresh sleeping experience.

Always Choose What Is Hypoallergenic:

Focus on the packaging also. Many times while packaging, dust mites and allergens are also packed along with the bed linens. Thus, when opened, these give a sleep full of sneezing, running nose, fever, rashes, etc. Therefore, it is advisable to look for the bedsheets that are hypoallergenic.

Choose What Can Be Washed Easily

: Always keep changing your bed linens frequently, maximum after two months. Wash them regularly to let go of the irritants and enhance hygiene. So, choose easy to wash, easy to maintain, and soft bed linens. Just because now you know that 'Your bed linen could be preventing you from getting a good night's sleep', so it is very important to choose the bedsheets wisely.
How Bamboo Pillows Can Team Up With Cotton Bed Linens?
Cotton bed linens can be teamed up with Sleepsia Bamboo Pillows easily to gain maximum benefits. Sleepsia Pillows are best that can help enhance the comfort level. These pillows are :
Breathable

: Super airy and super breathable. These don't let the user sweat!

Hypoallergenic

: No chances of allergies at all!

Fresh and Organic:

Made with bamboo, the natural and organic washable and removable covers make the pillows best!

Trustworthy

: Certi-Pur US Certified, these pillows are worthy of all the trust. These guarantee no highly volatile organic compounds and no toxic material.

Healthy: These bamboo pillows are super healthy and flexible. The fresh chunks of shredded memory foam filled inside the pillows make the users cherish the most comfortable pillows.
Tips To Keep Your Bed Linen And Bamboo Pillows Fresh!
Who doesn't wish to keep the bed linens and pillows fresh and new? The best way to do so is by keeping them clean and airy. The moment you get a new bed linen and bamboo pillow, keep them in some ventilated area to let go of the material or gassing-off odor. If you get any stain, try and sprinkle some baking soda on a little wet surface and clean with the dry cloth later. Avoid bleaching and don't expose the bed linens or the pillows to the direct sunlight. Since the Sleepsia pillows have washable covers, and good cotton bed linens also need to be washed, use normal water for washing. Avoid extremely hot water.

Keep them in fresh air frequently to let them stay fresh.

Bamboo Pillows can be fluffed up easily by tumble dry on low heat settings.

These pillows don't need change as these are durable.

The bed sheets however, require frequent washes.

How To Reach Us?
It is super easy to reach Sleepsia to order the best Bamboo Pillows. Choose these pillows and match them with the best bed linens. Order these from SleepSia and experience the best. Now that you know that 'Your bed linen could be preventing you from getting a good night's sleep', so choose them wisely. To know more, contact us +1800-862-1084.
---
---