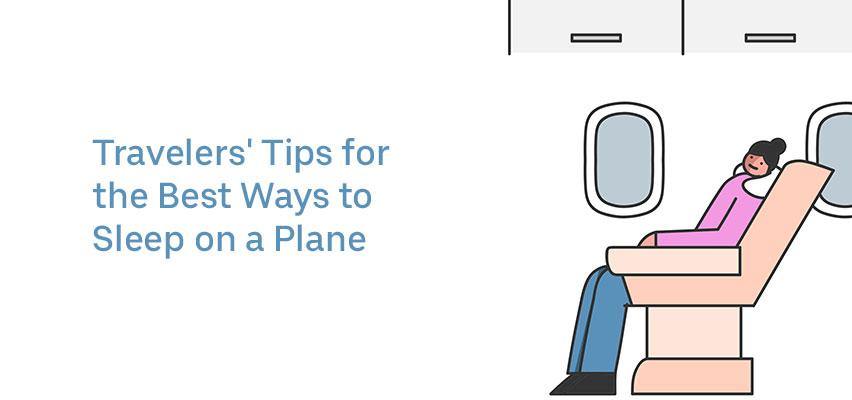 Traveling amid clouds is exciting! But what if this traveling ruins your excitement? What if your journey becomes synonymous with tiredness? This is all a nasty experience that gives no pleasure while traveling on the plane. Amid such a situation, certain tips must be followed to make the most out of the uncomfortable and tiring journeys. So, let us know travelers' tips for the best ways to sleep on a plane.
Sleep On The Plane With Bamboo Pillows!
These pillows are amazing in terms of providing comfort, satisfaction, and health. Sleepsia provides these Bamboo pillows in three sizes of King Size, which is a bigger one. The other size is Queen Size and the third one is Standard Size.
A user may choose as per the size and space of the seat in the flight and feel comfortable throughout the entire journey. Of course, neck pillows are amazing but how about adding these Bamboo Pillows also in your journey? It will surely be an amazing experience because:
These Pillows are breathable so these let the user feel fresh and free during traveling and don't let the user feel claustrophobic.
The user also stays healthy from allergic reactions as these pillows are Hypoallergenic. Any sort of allergic reactions can ruin the entire journey, can drain the enthusiasm, and can make the traveler ill.
These pillows protect muscular wear and tear. Also, these look after the spinal alignment. No chances of cervical, spondylitis, or ortho issues while traveling. Bamboo Pillows help the user to stay fresh and active while traveling. The body issues don't impact much with these pillows.
Also, the journey in the plane comes along with insomnia, sleep apnea, and tons of stress, anxiety, and pressure. But these pillows do not let any such issue show its impact on the user. These pillows believe in a happy journey process.
Some Tips To Follow While Traveling On A Plane Along With Bamboo Pillows!
Just keep in mind a few tips and you are good to go!
Grab neck pillows and of course, Sleepsia Original Bamboo Pillows filled with shredded memory foam are an added advantage.
It is because the shredded memory foam helps the pillow mold as per the body. The user doesn't feel an issue in adjusting again and again in a limited space to sleep. The pillow rather adjusts accordingly.
Carry some nice meditational or calm audios or music along with.
It is good to carry eye masks.
Carry noise-free headsets to not let the noise of other passengers trouble your sleep.
Always remember to stay hydrated and keep your tummy light. Do not starve but do not follow overeating.
Let your hips, back, or shoulders rest on the Bamboo Pillows.
By not disturbing other passengers, lightly stretch yourself, follow neck exercises, and rotate your fists and ankles.
Always pray or think positive.
It is really important to follow these steps so that you can sleep while traveling. It is not easy to take a nap or have a deep sleep amid a flight but remember one thing! If you will not sleep, it will affect your health, your mood, and your mental wellbeing.
No charm will be left while you reach the destination. If it is a holiday traveling, your enthusiasm will be ruined. And if it is a business traveling, then also your success is ruined. So, think about it. It is easy to lose everything but it takes time to build everything. So, start building up your peace, your health, and your mental wellbeing with the Bamboo Pillows.
Conclusion
Travelling can be exciting but it is not easy. So, follow the above-written travelers' tips for the best ways to sleep on a plane and feel the difference. For ordering Bamboo Pillow, just go to www.SleepSia.com, and place an order. You can also give us a call on +1800-862-1084, to know more about it!
Team Sleepsia is wishing you all a happy and safe journey! Keep calm and take all the necessary precautions amid these times.
Good luck!
---
---