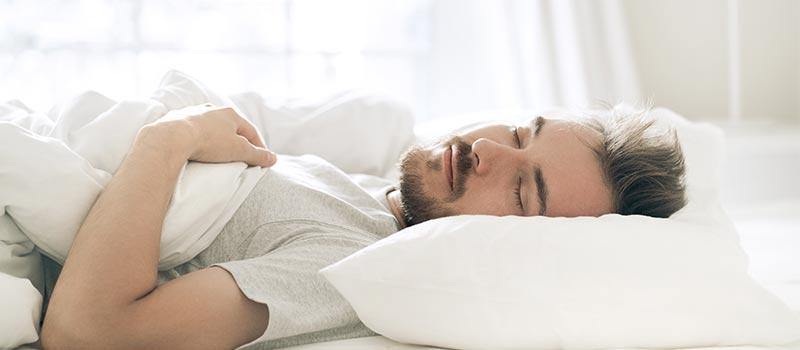 Imagine sleeping on a hard platform and waking up all broken! Many pillows are no less than rocks. These pillows are strictly not to be used as these ruin health all the more. One should always choose soft, natural, breathable, and fluffy pillows. The sleeping essentials should be cozy enough to comfort you. What is the use of having harsh pillows that make you feel more tired, more drained, and stiffer?
Also, it is advisable to look at the filling of the pillows. It matters the most. Not just the outer covering but the inner filling is important too. Do you know 'Fluffy Pillows Online Buy' signals only at Sleepsia Bamboo Shredded Memory Foam Pillows?
These pillows are truly the best of all times. Unlike other pillows, these pillows give the best sleeping experience. One feels as if he/she is sleeping on the clouds and dreaming freely. These pillows hold the user like a baby and take immense care of the users. Buying Sleepsia Bamboo Shredded Memory Foam Pillows online is super easy! Let us know more about it.
Bamboo Shredded Memory Foam Pillows Growing Into Fluffy Pillows!
These pillows grow fluffy from flat. SleepSia packs them all rolled, and vacuum sealed. These are unpacked and then fluffed up. The process of fluffing up is entertaining and easy.
Step 1

: Unpack the pillow. Remove the packaging and look for the flattened pillow.

Step 2

: Grab it in your hands. Give it a shake! Shake-shake! Let the air pass through it.

Step 3

: Run fingers and the entire wrist through it. Knead it softly as you do it with dough! Punch it softly. Hold from the corners, and shake- shake again!

Step 4:

See the Bamboo Shredded Memory Foam Pillow growing into a fluffed one!

Step 5:

If you want, you may tumble dry it on low heat settings and add some of the tennis balls to help it fluff up and grow.
Remember to safeguard your pillows from direct sunlight, excessive heat, and super hot water. Also, remember to keep the pillows in some airy conditions to let the air pass through it. This helps in ventilation and removes the odor if any. Many times new products give some odor which is known as gassing off. So, keeping it ventilated helps!
Why do we call these Fluffy Pillows As Bamboo Shredded Memory Foam Pillows?
We simply don't call these pillows fluffy pillows but we call them with the name of Bamboo Pillows. It is because these are made with two essentials. In simpler words, we can say that the recipe of Bamboo Shredded Memory Foam Pillows is prepared with the two most necessary ingredients of 'bamboo' and 'shredded memory foam.
Bamboo

: It is used to make the covering of the pillow. It makes the pillow breathable, soft, hypoallergenic, and airy.

Shredded Memory Foam

: It is the healing foam. The chunks of memory foam are put inside to let the pillow mold as per the body. The memory foam used is fresh and new. No recycled pieces or old and rotten ones!
So, if your brain keeps on ticking you and keeps on receiving signals of 'Fluffy Pillows Online Buy', then gear up to have Sleepsia Bamboo Shredded Memory Foam Pillows! It is super easy to order them online. But before that, it is important to know the benefits of these pillows.
Also Read: How to Fluff Bamboo Pillow in Five Minutes or Less?
Benefits Of Bamboo Shredded Memory Foam Pillows!
These pillows are the best buddies of its users. It is because-
These are Hypoallergenic. So, no allergic reactions while sleeping.

These are available in three sizes- King, Queen, and Standard. So, the choice is yours!

These are available as 2-pack and adjustable pillows too.

These provide neck and back alignment.

The hollow space between the head, neck, and shoulders feels relaxed.

Orthopedic issues, uncomfortable sleep during pregnancy, or stiffness in the body are canceled by these pillows.

Cervical, insomnia, spondylitis, sleep apnea, snoring, etc. are cured.

One feels relaxed and comfortable.

The best is that these Bamboo Shredded Memory Foam Pillows immediately let the users fall asleep. So, no chance and no time for stressful thoughts, anxiety, or depression.

Complete state of breathability so the user feels fresh and rejuvenated.
Conclusion
It is to be repeated! If your brain gives you signals of 'Fluffy Pillows Online Buy'! 'Which one to buy?' or 'How to Buy'? Just take a deep breath! Simply order these Bamboo Pillows from
www.SleepSia.com
, and call us on
+1800-862-1084 to know answers to your questions. Isn't it easy? It is indeed an easy online method. So, go ahead and welcome these pillows home.
---
---