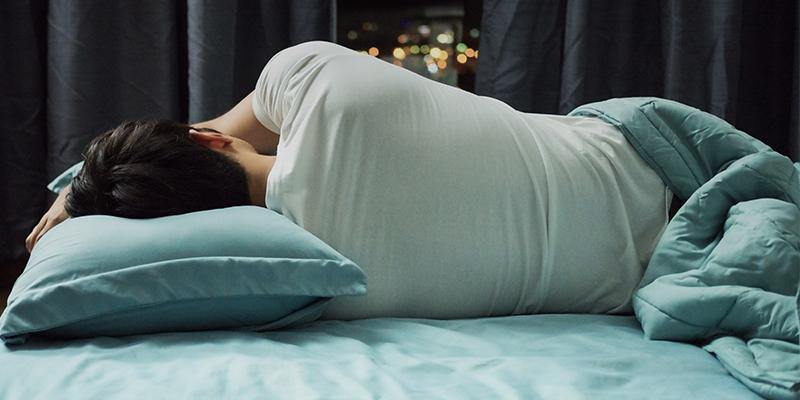 Memory Foam Pillows are highly durable if maintained properly. These are hygienic pillows made to improve the sleeping experiences. These pillows also support the physical and mental health of its users. It is very important to keep these pillows clean and tidy to let them shower endless benefits upon us. If someone asks you, "How Do You Clean Lubricant off A Memory Foam Pillow?" just don't get baffled!
Even if you are unaware of the cleaning process, this write up is here to help you. Cleaning of memory foam pillows is super necessary. Especially if kids in your houses have thrown something on it or if the pillows have been exposed with the lubricants. Let us know how to clean these pillows.
Clean The Memory Foam Pillows With Ease!
These pillows require good care and safety. These pillows are for a lifetime. Hence, it is our responsibility to make them stay with us for a lifetime. Before knowing how to clean these, it is necessary to know the elements used in its making.
These pillows have the stuffing of memory foam that was introduced by NASA a long time ago. This is a special type of foam that requires care. However, it is the most desired and beneficial stuffing for pillows. While cleaning, this foam should be taken care of.
Mostly, the memory foam pillows come with washable covers. The covers are removable with zippers and are hypoallergenic to not let the dust mites stay trapped in. Especially in Bamboo Shredded Memory Foam Pillows, the natural bamboo cover helps.
Now, let us know how to clean it. The memory foam pillows should be cleaned only after reading the instructions that come along with the pillows. Different brands have different instructions that need to be strictly followed. Next, it is advisable to take off the washable covers and wash them.
Moreover, in case of deep cleaning, submerge the pillows in mild detergent and take it out. Rub off the stain in a circular motion and submerge it again in clean water. Next, soak it in natural light and air or use a dry towel to soak the water. Remember, not to use excessively hot water and not to keep under direct and harsh sunlight. Remember, the memory foam is very delicate.
It can break down if run in washing machines hardly or if twisted or turned to clean and dry. Especially, the Bamboo Shredded Memory Foam Pillows should not be washed carelessly. So, now you know, "How Do You Clean Lubricant off A Memory Foam Pillow!" So, be very careful. Don't forget to contact the manufacturing team of the pillows in case of any confusion. That is simply the best technique.
Read Also : What is Memory Foam?
Your Questions, Our Answers! A Guide To Know How To Clean The Memory Foam Pillows!
Here are some of the popular questions with the answers that will help to clarify the confusion.
What Can Be Used In Cleaning?
Avoid extremely harsh products. Avoid Bleach and strong detergents. Prefer only mild detergents.
Can Memory Foam Pillows Be Washed In The Washing Machine?
No! These pillows should be hand-washed. The machine can be too harsh on it! However, if it has been specified by the manufacturing team of the pillows, then it can be done but carefully.
What Sort Of Water Should Be Used?
Remember to use normal water. Lukewarm water can also be used since it helps to wash off lubricants in a better way. But avoid the usage of hot water.
What Is The Role Of Baking Soda In Cleaning The Memory Foam Pillows?
Baking Soda helps to remove smell if any. Add some soda on the pillow and clean it. Later on, let it sit. Then, it can be vacuumed easily.
Can These Pillows Be Dried Naturally?
Of course! These need to be dried naturally but not in direct sunlight. Also, a hairdryer can be used to dry the water in the pillows but on 'low settings'.
Conclusion
The memory foam pillows are amazing in terms of providing health and happiness. These ensure spinal and neck alignment, cure the back-aches, calm the body, are helpful during pregnancy, and are great orthopedic and ergonomic pillows too.
To buy great shredded memory foam pillows, go to www.SleepSia.com, and give Team Sleepsia a call on +1800-862-1084. "How Do You Clean Lubricant off A Memory Foam Pillow?" is the question that has finally been answered. So, why worry about cleaning? Go ahead and feel the change!
---
---