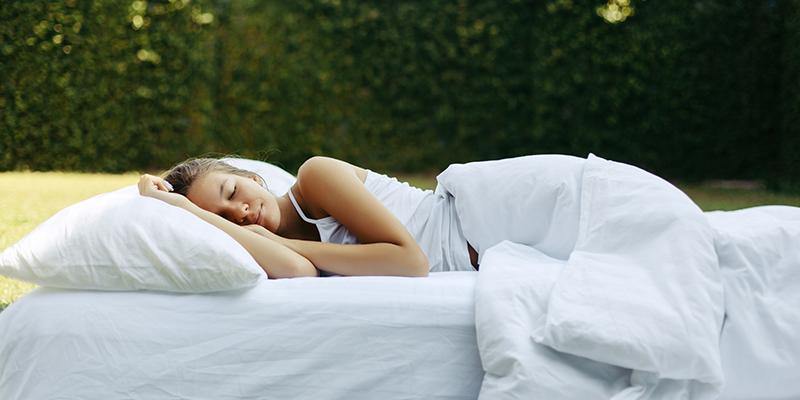 Undoubtedly, yes! Pillows and mattresses are the most important sleeping essentials that need to be perfect. We usually take things for granted these days and ignore certain things. However, these sleeping essentials can't be ignored. We get up every day and unlock our hectic lives. By the end of the day, we put a lock and sleep again. But how many of us think of bringing a change while living that hectic life? Not many of us.
We read about good pillows and mattresses on TVs, Social media, etc. but fail to gear up and choose the best for us. We ask ourselves, "Is a Memory Foam Mattress and Pillow Really Comfortable?" but don't put in efforts to figure out the answer. The reality is that the memory foam has emerged as a blessing these days. We can't deny how we all have been affected by stress, anxiety, and muscular issues these days. Our bodies and minds have been drowned. We tend to sleep but are falling short of sound sleep.
We are living life in a futile way! We need to think and act smart. We need to change our pillows especially, from the old and rigid ones to the flexible memory foam pillows. We need to bring in a change for good, for our better life.
Read Also : What is Memory Foam?
How Are Memory Foam Pillows and Memory Foam Mattresses Beneficial?
The list of benefits seems endless. The memory foam pillows, especially mattresses let the dull and boring lives blossom all over again.
Brief History Of Memory Foam: This foam was introduced by NASA in 1970. It is also known as temper foam. This memory foam was initiated for the seat cushions for passengers and pilots in the aircraft and also to provide crash protection.
Benefits Of Memory Foam Pillows: These pillows promote breathability. The increase in air circulation and decrease in the sweating makes the users sleep peacefully. Also, these pillows are healthy enough to mold as per body type. This provides extra comfort to the body. Many health hazards like cervical, spondylitis, insomnia, sleep apnea, muscular wear, and tear are shown the path of 'exit' by these pillows.
Benefits Of Memory Foam Mattresses: These help the body to sleep on a comfortable platform without much effort. Every sleeping pattern is supported by the hygienic and healthy memory foam mattresses. Sleeping on the back becomes highly comfortable. The hard and rigid mattresses make it difficult to sleep and get up fresh but the mattresses made up of memory foam provide tons of health benefits.
So, now if someone asks you, "Is a Memory Foam Mattress and Pillow Really Comfortable?", roar loudly with yes!
Why Are Memory Foam Pillows Special And Comfortable?
These pillows are hypoallergenic, super breathable, easy to use, and provide many health benefits.
Bamboo Pillows: The bamboo shredded memory foam pillows are the type of pillows that are available in three sizes of King, Queen, and Standard. These are filled with a special kind of foam stuffed in the form of chunks. It is known as shredded memory foam. It is the 'healing' foam that makes these pillows super flexible. These pillows are hypoallergenic and do not let the allergens or dust mites attack. Moreover, these airy pillows come with a washable and hygienic bamboo cover. The best part is the adjustable loft that comes in many bamboo pillows. It allows the users to customize the pillows according to the requirement by taking out or inserting the desired amount of foam in the pillows.
Back-Rest Pillows: Some memory foam pillows can be placed behind the back in cars, on office chairs, or in homes. These provide lumbar support and lower the chances of lower backaches.
Orthopedic Pillows: Many memory foam pillows can be placed in between legs to sleep while having orthopedic pains. These are full of high-density memory foam that provides benefits to the users. Such Orthopedic pillows can be used as multi-purpose pillows as these are great pregnancy pillows too.
Final Words
The new trend says you all to change your existing pillows and mattresses and opt for the memory foam ones. "Is a Memory Foam Mattress and Pillow Really Comfortable?" might be the question in your mind and everyone else's minds. But now that you know the answer to it, step ahead and bring the change. To order memory foam pillows that can be beneficial for you and your loved ones, go to www.SleepSia.com. Give us a call on +1800-862-1084 in case of any queries. Team Sleepsia is available to sort all your issues.
---
---