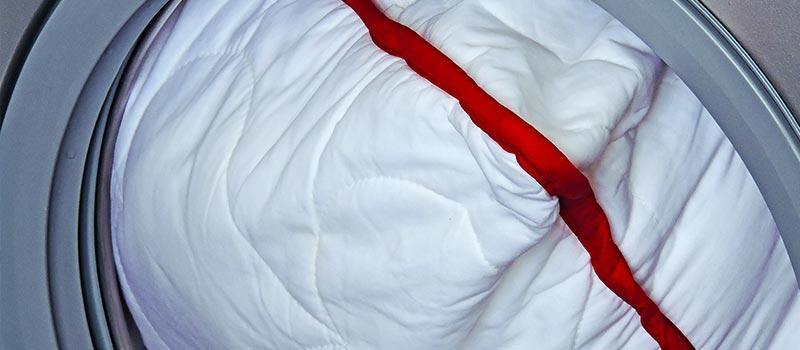 We use our memory foam pillows everyday for sleeping. However, we don't bother to clean them much. Our bed, mattress, and pillow are the most used in our daily lives. It is our duty to take care of these. We should always spend some time cleaning our pillows. However, it can be a nuisance. Many pillows don't offer good cleaning options and many end up breaking.
Sleepsia Memory Foam Bamboo Pillows for sleeping have a high-quality of shredded memory foam. These pillows come along with the removable and washable bamboo pillowcase that can be used and washed easily. Another thing that bothers us is 'drying'! The 'after washing' scenario also adds the headache. ' How To Dry Memory Foam Pillow' is one such question that runs in everyone's mind. But why to worry when Sleepsia has a solution to all your problems and answers to all your questions!
Read Also : What is Memory Foam?
The durable, breathable, hypoallergenic, and airy shredded memory foam pillows with the magical touch of bamboo by Sleepsia are known to be capable of staying hygienic. These can be cleaned and maintained easily. Let us know how!
Can Memory Foam Bamboo Pillows Be Washed And Dried?
Yes, of course! The Sleepsia Memory Foam Bamboo Pillows have removable bamboo covers with proper zippers. Especially the pillows that are adjustable have added zippers so that the desired amount of shredded memory foam can be inserted in or taken out. All of the Sleepsia pillows are Certi-Pur US Certified and contain no toxic substances. Completely organic and hygienic. These pillows can be cleaned and dried nicely so these are known to promote hygienic conditions. Let us know some tips to wash memory foam pillow and dry them.
Wash The Pillows Naturally

: Remove the cover or the pillowcase and hand wash it. Make sure if you wash it in the machine, adjust the settings accordingly that it doesn't ruin the cover. However, the cover of the pillows are durable and strong but precautions are must.

Don't Put The Memory Foam Bamboo Pillows In Dryer

: Excessive heat or the high settings in the dryer can ruin the memory foam shreds of the pillow. Even when you use the dryer for fluffing it up, remember to use low heat settings for the tumble dry.

Avoid Direct Sunlight Or Extremely Hot Water:

Don't expose the pillow to direct sunlight. Also, mild water should be used for its cleaning. Hot water is a big no! Isn't it an answer to the most complicated question of 'How To Dry Memory Foam Pillow?'

Remove The Stains Easily

: Take some baking powder and sprinkle it on the stain. Let it sit for sometime and rub it lightly. Later on, use a clean wet cloth and rub it all over. Wipe it off and Ta-daa! The stain will be gone from your Memory Foam Bamboo Pillow!

No Bleach Please!: Avoid using bleach. It is harmful. Above all, always read the directions or the instructions that come along with the pillow. Never try anything that you aren't sure of.

Dry The Memory Foam Bamboo Pillows Naturally!

It is advisable to dry these pillows naturally. One can always keep these nearby a fan or a portable fan can be used to dry them completely. Keep the pillow in some ventilated area and see the difference. Even if you are keeping it under the sun, cover it with some cloth and ensure a partition or a wall created by another cloth in between the sun and the Memory Foam Bamboo Pillow. These pillows are the best pillows so it is important for us to take care of these.
Why wouldn't you take care of the pillows that are hypoallergenic?

Do you know these pillows are super airy? These don't let us sweat while we are asleep.

These pillows are known to mold as per our body and provide relaxation during the cervical, spondylitis, stiffness, arthritis, etc.

These Sleepsia Bamboo Pillows give us a stress-free sleep. Known to lessen the anxiety, these are real supporters!

These pillows lessen the suffocation and increase the air circulation.

These pillows are available in King, Queen, and Standard sizes. Appropriate for all types of sleepers and sleeping patterns!

These are fit for the tummy sleepers, back sleepers, and the side sleepers.

Now, think! Why wouldn't you take care of the pillows that take care of us and our whole family?
Final Words
Our final words suggest you all to choose the Sleepsia Memory Foam Bamboo Pillows to live life to the fullest. Now that we know the answers to 'How To Dry Memory Foam Pillow', why not step ahead in bringing these pillows home? To order, go to SleepSia and give us a call on +1800-862-1084 to know more about it. Team Sleepsia is here to answer all your questions.
Wish you all the best!!
---
---