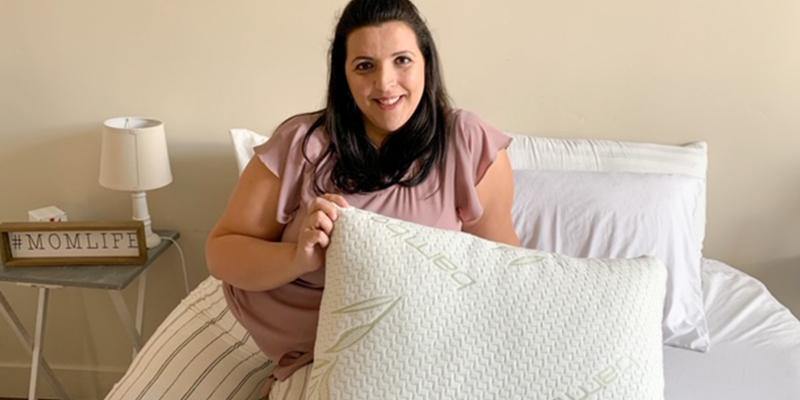 Bamboo is a grass that grows as tall as trees. Today bamboo is being used for the making of many products. It has become a great industry. From furniture to clothes, from pillows to mattresses, bamboo is conquering almost every arena. Bamboo has got brownie points for its properties of being natural and being durable.
Bamboo umbrellas, bamboo pillows, bamboo construction material, etc. have become widely popular. Imagine bamboo being used for building purposes. It is only because of its strength! "Is Bamboo Fabric Actually Durable?" is a question that might run in everybody's mind.
The answer to this question is, 'yes'! Bamboo fabric is highly durable. That is the reason the bamboo fabric used to make the bamboo pillow covers lasts for a lifetime. Even after several washes, natural drying, and dyes, it remains fresh and fine.
How Is Bamboo Fabric Obtained?
Bamboo fabric is gained from the shoots of bamboo that grow for many years. The natural pulp of bamboo is used to extract the bamboo fabric.
There can be two ways of obtaining bamboo fabric. One is mechanical and the other is chemical.
The chemical way infuses chemicals in the processing of bamboo. This demolishes the natural properties of bamboo.
The mechanical way involves the mechanical crushing of the bamboo and the introduction of an enzyme in the later process to let it break down into the required materials. It is further converted into fabrics.
The bamboo shoots are super strong. Those are used to make the bamboo fabric that proves the strength of the bamboo fabric.
It is interesting to know that earlier, bamboo was crushed by hands. However, due to the introduction to technology, things have become sorted.
It is this super durable bamboo fabric that is used in the making of bamboo pillows.
So, "Is Bamboo Fabric Actually Durable?" is an interesting question that has a crystal clear answer. Bamboo shoots=strength!
What Difference Does Bamboo Fabric Make In Bamboo Pillows?
These pillows have the filling of shredded memory foam. The bamboo fabric is used to cover this foam. The cover of the pillows created is designed beautifully. Here are some interesting facts to know about it!
Beautiful Bamboo Covers: These covers are designed in such a way that these can be dyed further to get the desired shade of pillows.
Added Zippers: These bamboo fabric covers have zippers attached that make the covers removable. Especially, in the case of adjustable pillows, the zipper can be opened to insert or remove the shredded memory foam as per requirement.
Bamboo Covers Making Bamboo Pillows Hypoallergenic: These covers are highly natural and the bamboo fabric has the properties of being hypoallergenic. The users don't face allergies in any manner. No sneezing, no red eyes, no cough, no rashes!
Bamboo Fabric Is Highly Breathable: The bamboo fabric is super airy and lets the users feel fresh and breathable. No chances of sleep apnea, blockage in the air passage, or chances of snoring while sleeping.
Conclusion
The final words say you all to opt for a durable bamboo fabric that is healthy and natural. Buy bamboo pillows, bamboo mattresses, and all those products which have the power of bamboo. "Is Bamboo Fabric Actually Durable?" is an interesting question and the answer is now known to us.
So, it is advisable to involve bamboo in our lives as soon as possible. One unsaid benefit of bamboo pillows is that it limits the stress and soothes the user from within. This is applicable especially in the case of bamboo pillows. To order these pillows, go to www.SleepSia.com, and give us a ring on +1800-862-1084.
Team Sleepsia is ready to answer all your questions and solve all your problems. It is because Team Sleepsia believes in providing the best to the world!
---
---