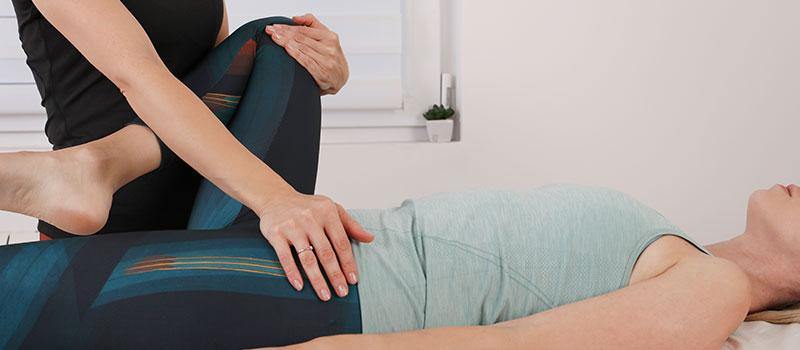 Orthopedic pains aren't easy to handle. These ruin a person from within. One gets into the trap of such pains and feels helpless to come out of it. Only screams in pain are heard! An easy way to handle this worsened condition is grabbing bamboo pillows for sleeping and resting. The best 'Pillow For Lower Back And Leg Pain' is none other than Sleepsia Bamboo Pillow that is filled with shredded memory foam and has an outer covering of the bamboo pillowcase.
This is one such pillow that is especially created by the skilled team with the vision of providing health benefits to the users. This pillow is a CertiPUR-US Certified pillow and is recommended by all the health experts. A pillow without toxins and chemicals! A pillow fit for all age groups!
A pillow suitable for all sorts of sleeping patterns. Imagine sleeping on a soft and smooth platform that is responsible for healing us and for curing us. Orthopedic pains, the knee pains, the lower back pains, or the leg pains can now be controlled! Controlled easily with the help of Sleepsia Bamboo Pillow!
How Bamboo Pillow Helps in Curing Lower Back Pain and Leg Pain?
This is a pillow that is suitable for providing relief during stiffness in muscles, during pain, during swelling, during cervical, post knee surgery pain, etc. It emerges as a savior in the following ways,
Highly Breathable:

One wishes for a fresh and breathable sleep while being in pain. This pillow provides airy conditions and increased air circulation.

Highly Hypoallergenic: Who would want to face allergies while being in pain? None! This pillow is hypoallergenic and anti-allergic. It gives no chance to the allergens, bugs, microbes, etc. to attack the user and cause sneezing, itching, running nose, fever, etc.
Highly Beneficial:

It is a highly beneficial pillow that provides tons of health benefits. The bamboo pillow has the finest chunks of memory foam. This shredded memory foam is known to make the bamboo pillow highly malleable and flexible. The pillow molds as per the body and gives relief.

Highly Friendly:

This pillow is highly friendly and soothes the part of the body that is suffering from pain. When placed beneath the knees or behind the back, it gives complete relaxation and protects from deep pain.

Highly Recommended:

It is one such pillow that is highly recommended and appreciated by all. While suffering from pains, a person loses mental strength too. Lack of sleep, insomnia, and restlessness adds to the menace. Amidst such situations, this pillow calms down the mind too. When one falls on this pillow for sleep, one dozes off to sleep immediately. Therefore, it can be said that this is the best 'Pillow For Lower Back And Leg Pain'.
Bamboo Pillows + Some Healthy Tips = Pain Free Life!
These pillows can be used to sleep on for a pain-free sleep and life. However, there are tons of other tips that can be followed to get maximum benefits.
Follow stretching exercises and light yoga.

Go for a walk everyday.

Eat healthy and drink tons of water.

Do not stay in one posture for a long time.

Do not stand for long hours.

Use herbal oils for massaging your legs, joints, knees, etc.

You may use hard beds if your doctors approve of it. Hard bedding includes sleeping on the floor bedding. However, use a bamboo pillow for sleeping on the floor as it comforts you throughout.

Use 2- pack pillows to feel the best comfort of all times. One pillow can be placed beneath the head and the other can be grabbed to sleep alongside.
Final Words
Our final words say you all to choose the best 'Pillow For Lower Back And Leg Pain' i.e Sleepsia Bamboo Pillow! To order it, go to SleepSia and call us on +1800-862-1084 to know more about it. Team Sleepsia is available 24×7 to help you and to support you. Taking care of ourselves is the best thing we can do. Never compromise with your pillows and never think of losing any opportunity to find the comfort. Your body is your temple and it is your duty to worship it, to protect it, and to take care of it!
Good luck!
---
---