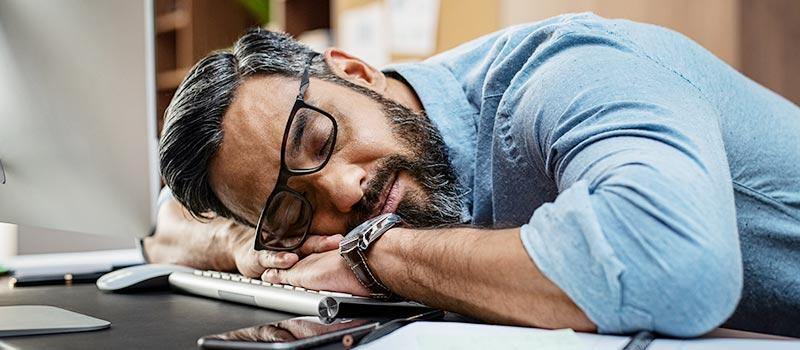 How many of us are strictly following a good sleeping routine? How many of us are sleeping for more than 7 hours or as per the requirement of the body? How many of us follow the 'Early to bed and early to rise' thing? Not many of us! That is why we are lacking in having a proper sleep.
We need to have a good sleeping routine and it is important for us to sleep alongside good and healthy pillows. It is because a healthy pillow will always help in achieving the target of having a good-quality sleep. There can be many pillows in the market but 'Pillows For Sleep Deprivation' aren't many!
Only Sleepsia Bamboo Pillows for sleeping can be considered as the real pillows. These pillows are created especially to soothe the user from within. The user feels healthy psychologically and physically. These are the pillows ergonomically designed with the vision of providing an unbroken, peaceful, deep, and healthy sleep.

Bamboo Pillows Fighting With Sleep Deprivation
These are the pillows that provide deep sleep and protect the user from falling in the trap of insomnia.
Eco-Friendly Pillows: The first and foremost thing is having eco-friendly pillows. The organic and natural pillows can only help us attain a deep sleep and emerge out of sleep deprivation. Sleepsia Bamboo Pillows are made up of natural bamboo pulp that is processed to make the removable and washable bamboo cover.
Hygienic Pillows:

To fight with sleep deprivation, it is very important to know about the platform we are sleeping upon. These bamboo pillows are Certi-Pur US Certified and are highly hygienic. No usage of toxins and chemicals!

Healthy Pillows

: It is important to know that such pillows have supreme filling of shredded memory foam and are very healthy. The foam lets the pillow mold as per the body and gives immense relief. No chances of orthopedic pains, stiffness, cervical, spondylitis, or backaches.

Stress-Buster Pillows

: These are the stress-buster pillows and are known to relax the mind and the body altogether. One feels immense stress and depression while working the entire day. So, it is obvious to feel tired before dozing off on the bed. These pillows full of bamboo are the best buddies! These don't let the user think about any stressful event and let the user sleep immediately.

Best 'Pillows For Sleep Deprivation': These are the best pillows recommended by the health experts. Also available in the adjustable form, the pillows can be customized too. A desired amount of foam can be stuffed in and pulled out.
Witness Deep Sleep With Bamboo Pillows- The True Warriors!

The search for healthy and deep sleep is now over with the Sleepsia Bamboo Pillows. Follow these steps along with sleeping on these pillows to overcome sleep deprivation.
Go for a walk every day. This makes you fresh and provides you deep sleep by the end of the day.

Do yoga and exercise everyday. It gives you energy and pumps up the mood. One dozes off to sleep forgetting all the stress.

Drink loads of water. Staying hydrated can always be beneficial. It sets the digestion right! One sleeps easily with no health issues.

Do meditation. It helps to calm down the mind and helps fight with sleep deprivation.

Grab Bamboo Pillows for sleeping! These pillows can be placed beneath the head and behind the back to feel comfortable.

This hypoallergenic pillow doesn't let you sweat. So, no breathlessness can take place! Fresh and airy conditions let the user have a deep sleep.

One should also avoid using gadgets and watching television late nights.
Final Words
Our final words suggest you to grab the best 'Pillows For Sleep Deprivation'! So, without wasting time, go to SleepSia and order these pillows. Team Sleepsia is available 24×7 to answer all your questions. Remember, lack of sleep means lack of health. Sleeplessness can turn into insomnia and it can lead to loss of cognitive strength too. So, don't let your brain and body feel tired due to lack of sleep. Act immediately!
---
---