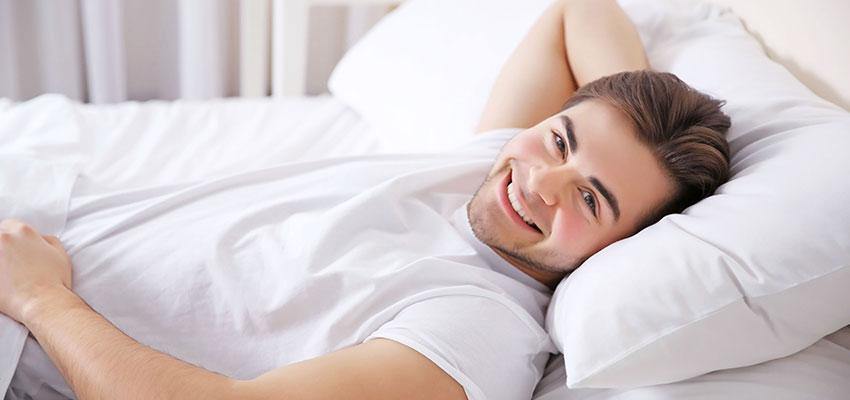 We all live in a fast and furious world. We work unstoppable. We lose our health and keep wondering the reasons for the same. Many times it is the loss of dietary habits or many times it can be some chronic disease. But how many times have we given a thought that it can be due to lack of sleep? The sooner we realize the importance of sleep, the better can be our life. And above all, the sooner we welcome Bamboo Pillows in our lives, the better we can work on our loss of sleep. Comfortable Memory Foam Pillows are the key to good health and good sleep. We are undergoing a state of declining health due to a lack of good sleeping routines. Hence, the choice of good pillows for sleep becomes a major concern. Let us know more about why a regular sleep schedule matters to your health.
Know The Direct Relationship Between Sleep and A Bamboo Pillow!
Pillows have a direct link to the sleep of the user. And sleep has a direct link to our health. How? Let us know! This whole circle is really interesting to understand. Let us understand these two phases!
Relationship of Sleep and Our Health: Humans sleep to charge, to rejuvenate, and to prepare for the next move. It is a natural phenomenon. So, opting for some nice memory foam pillows can aid and smoother this natural phenomenon. Just like the battery of a phone dies and needs to charge, similarly, humans too have the extent of working. Sleep is its energy element. So, if a person fails to sleep, he is welcoming several diseases and mental stress.
Relationship of Bamboo Pillow and Sleep: Distorted and disturbed sleep due to lack of good pillows for sleep is a curse. Sleepsia Bamboo Shredded Memory Foam Pillow is a solution to this problem. The Bamboo Pillows have the tendency to delete all the diseases and save all the comforts in the lives of its users. It reduces the risk of Sleep Apnea, Insomnia, Cervical, Asthma, Allergies, etc. that are rivals to good sleep.
These pillows being hypoallergenic and breathable, don't let the user undergo the pain of allergic reactions due to allergens. The bamboo cover provides an opportunity to breathe afresh without any breakage. Therefore, Bamboo Pillows are responsible for good health.
How Do Bamboo Pillows Prove To Be Good Pillows For Sleep?
The reasons are endless. First of all, these Sleepsia Bamboo Pillows are the best versions of good memory foam pillows. It is because these come with shredded memory foam. These pillows mold and hold up the body of the user comfortably while sleeping. Secondly, these pillows let the user relax their muscles and calm down the brain. Sleeping on these pillows is no less than a meditation, a therapy! The user forgets all sorts of stress and submerges into sleep because of the free flow of air. So, this makes these pillows good pillows for sleep.
Conclusion
The Bamboo Pillows help in providing deep sleep to a user. Sleeping routines have worsened these days. But people are taking a step to settle down things. Their initiative to replace all the old pillows with good memory foam pillows is praiseworthy. This act of thinking about personal well being will fetch more appreciation, and more satisfaction if the old pillows are replaced with nice Sleepsia Bamboo Pillows!
To order these pillows, proceed to www.sleepsia.com and give us a call on 1800-862-1084 to know solutions to your problems and questions!
Remember, a regular sleep schedule matters to your health a lot! It is because it keeps you sane, healthy, and satisfied. These three are very important to live a stress-free life! So, go ahead and choose good pillows for sleep that is Sleepsia Bamboo Pillows!
---
---