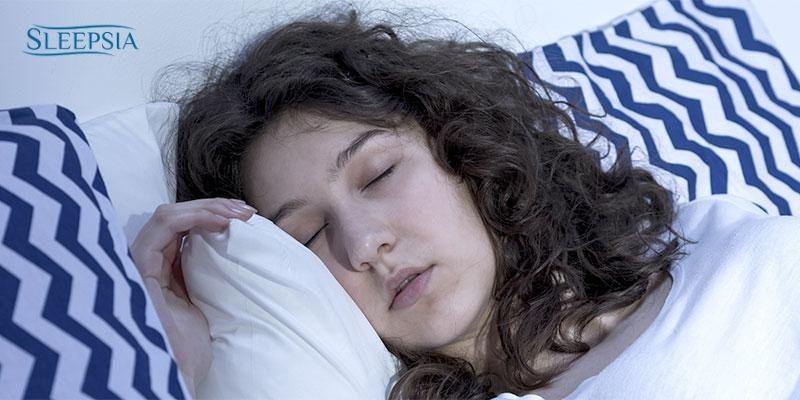 People don't get enough sleep, 'deep sleep' is still a long lost glory! If you too feel the same, then it is high time to get up and work to obtain deep sleep every day. 'How much deep sleep should you get in night' is a serious question which should be given immediate attention. Amid the hectic schedules and fast and furious life, one needs to realize that sleep is the most important part of his/her life. Deep sleep or 'quality sleep' which doesn't involve twists and turns needs to happen every day.
It will help the person get up fresh and rejuvenated to win over the everyday challenges of life. Before proceeding towards tips to know how to obtain deep sleep every day, one needs to know that pillows make a huge difference in the sleeping patterns of the people. It is advisable to sleep on natural, organic, and eco-friendly bamboo pillows which aim to provide only comfort to the people. Such pillows can assist the cervical patients and stress patients to seek a deep sleep.
Sleepsia Bamboo Pillows for sleeping can be a better option in place of your existing rigid pillows. After you change your pillow, become a little disciplined and set right your sleeping schedule. Post some dedication and commitment, a person is good to go!
How Bamboo Pillows help in Various Stages of Sleep to Provide Deep Sleep!
For having deep and comfortable sleep, Bamboo Pillows should be chosen and considered on top priority. These pillows are capable of extending an undying support in all four stages of sleep. The first three stages are of Non- REM sleep. The fourth one is of REM sleep i.e Rapid Eye Movement. Let us know about it in detail-
Stage One Of Sleep: The first stage witnesses a shift from wakefulness to sleep. It is a light sleep phase and one can get up easily from this phase of sleep.
Stage Two Of Sleep: It is also a Non-REM sleeping phase where one gets a little deep sleep. The heart and brain rate slows down a little.
Stage Three Of Sleep: This stage involves more deep sleep. The heart and the brain rate are the slowest in this phase of sleep. Imagine sleeping in this phase of sleep on super airy and comfortable Sleepsia Bamboo Pillows! The experience can't be described in words!
Stage Four Of Sleep: It is the REM stage of sleep where eyes flicker and one dreams. This happens to be the stage of sleep where one has enhanced heart and brain rate. This stage happens usually after 90 minutes of dozing off to sleep.
Pillows play an important role in protecting these stages of sleep, especially the phases where one sleeps deeply. A soft platform that won't cause any allergic reactions and won't be rigid, can never interrupt a deep sleep. Usually adults sleep for about eight hours but they have one-two hours of deep sleep. Hence, it is important to have a deep sleep phase to not get up lethargic in the morning and end up being inactive in all spheres of life.
How Bamboo Pillows Support Deep Sleep?
'How much deep sleep should you get? should be the question to begin with the answer of how bamboo pillows support deep sleep. There is one answer to both the questions as it is all interlinked. Bamboo Pillow is the support pillars that help in providing deep sleep.
Breathable Pillows: No chance of snoring, sleep apnea, suffocation, and lack of ventilation can disturb deep sleep because of these pillows. It is because these are super soft, enhance ventilation, and improve air circulation.
Hypoallergenic Pillows: No allergens, bugs, microbes, or other bacteria can cause sneezing or itching during sleep. It is because these pillows are hypoallergenic.
Stress-Buster Bamboo Pillows: Sleepsia Bamboo Pillows are the stress-buster bamboo pillows. These provide a cozy lap to let the users sleep upon them and cherish the happiness. The moment one falls on these pillows, one forgets the stress and anxiety..
How to Get Deep Sleep Along with Bamboo Pillows?
There are many tips and tricks to follow to have a deep sleep. It is in our hands to work accordingly and have better quality sleep.
De-Stress Yourself: Stress is the major reason to have horrible sleeping patterns. Seek professional help if you want, do meditation, and listen to sleep affirmations before sleeping. These will help calm down the brain, relax the mind, and even spiritually heal the person. Post following all these de-stressing methods, don't forget to sleep on your favourite bamboo pillows. Another important tip, try to avoid anti-depressants.
Eat Healthy: Don't mess with the food. Have a balanced diet and avoid oily, heavy, and spicy food before sleep. Ingestion or inflammation can cause issues while sleeping.
Cherish The Nature: From your busy schedule of life, just take out sometime and cherish the nature. Spend time with yourself and gaze the sky. Look at the sun, hear the birds chirping, and find satisfaction in everything.
Sort Your Office Desk: It is important to wind up your office work in the office itself and have quality time at home. Spend time with the family and enjoy your relationships.
Say Yes To Bamboo Pillows But No To Gadgets: Sleep on Sleepsia bamboo pillows but avoid gadgets. The screen timing can harm the eyes, leave the brain dull, and upset the sleeping routine. The web series and their exciting twists and turns leave the mind anxious and over-excited. This disturbs the sleep.
Set Right The Sleeping Routine: It is important to fix a sleeping schedule everyday and sleep at the same time. Slowly, it will develop into a habit and sleeping patterns will improve.
Now that you have explored,
'How much deep sleep should you get?' it is important to act upon the tips and tricks. The first and foremost is to bring home Bamboo Pillows and cherish a deep sleep. These are available in a variety and different sizes. One can choose accordingly. Remember, sleep is everything! Bad sleep, frequently disturbed sleep, and rolls and flips while sleeping can cause many issues from insomnia to sleep paralysis, sleep apnea, etc.
---
---