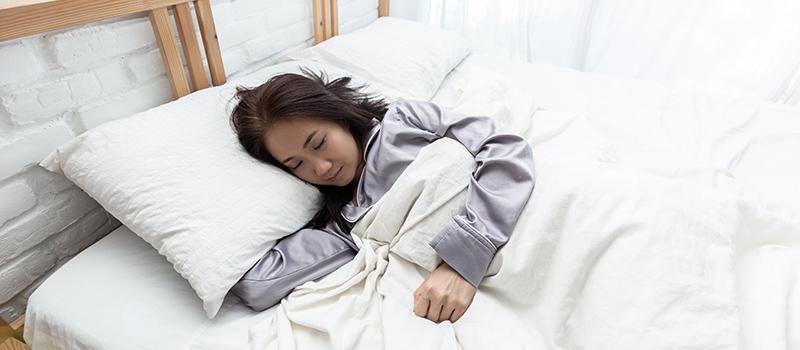 One wishes to fall off on the bed after a tiring day. One wishes only for a deep sleep after working the entire day. Mostly, we feel like sleeping for long- long hours. However, after getting up, is it that we still feel irritated, or sleepless, or unhappy? It is because sleeping more than the limit can also be wrong. The answer to "Is sleeping too much good for you?" is, No! It is because it leads to several hazardous diseases.
It is just like 'Excess of everything is bad.' Anything that crosses the limit can become harmful. Sleeping also can be a harmful part of life if it crosses the limit. Try to introspect why your body is demanding more and more sleep? Seek doctors to know the cause of this issue. Try to know what further will it cause. Then start making your conditions better and better.
Also do not forget to grab SleepSia Bamboo Pillows while you sleep to lessen the damages. A good and healthy pillow is always your partner in the distressing times. Unlike rigid pillows, these pillows will support you forever.
Why Is Too Much Of Sleeping Considered Bad? Why Choose Bamboo Pillows?
If you sleep more than eight hours, it can be wrong! If you sleep more than ten hours then realize there is something wrong with your health. Sleeping for more than the set limit for your body can result in

Chronic Diseases

Heart Issues

Diabetes

Anxiety

Depression

Sleep Apnea

Obesity, etc.
The bamboo pillows can be a blessing during these times. It is because:
Bamboo Pillows are breathable: These pillows limit the chances of breathlessness as these improve ventilation. No chances of Sleep Apnea. Fresh air, fresh breeze like feel, and fresh environment!
These pillows are healthy

: These don't let the user sleep with tensions or depression. Only relaxation. Only peace!

These mold accordingly:

These have shredded memory foam. So, the pillows mold and support the back, the neck, the shoulders, and the entire body.

These pillows relax:

Believe it or not, these pillows are magical. One feels like sleeping in heaven. This feeling makes the user relax and feel the calmness. So, now you decide 'Is sleeping too much good for you?' or not!
When to Seek a Doctor for Sleeping too Much?
It is important to seek the doctor immediately if you realize that you are sleeping for long hours and still waking up tired and horrible. You might have Anemia, Thyroid, or Insomnia. All these can become horrible if not treated on time. So, it is advisable to treat this issue soon and take it seriously. Doctors are your best friends. Never shy away from seeking your doctor's help.
A doctor can guide you, support you, and cure you. Bamboo Pillows are the pillows that have been recommended by the health experts. So, do not shy away from opting these pillows. While you cure your sleep issues, bring home these pillows.

Conclusion
Take this issue seriously and immediately start working on it. 'Is sleeping too much good for you'? Definitely not! Evaluate, see, think, and observe if you are being lazy and sleeping too much these days.
Don't let any negativity affect you. Stay positive, listen to good music, meditate, follow the guidelines of your doctor, and most important of all- Sleep on Bamboo Pillow! To order these pillows, go to www.SleepSia.com and call us on +1800-862-1084. Team SleepSia is here to help you and answer all your questions. Good Luck!
---
---