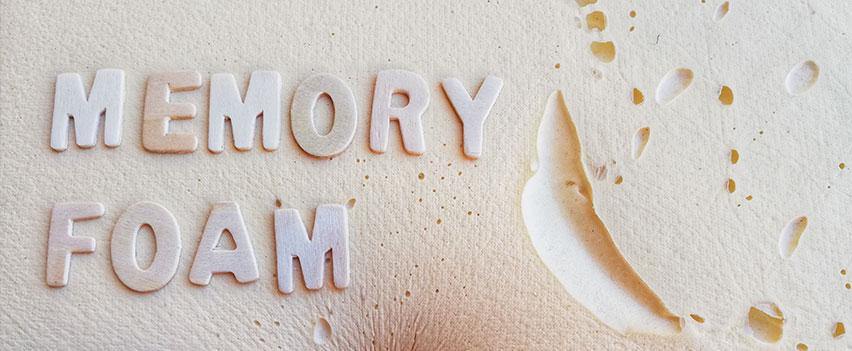 A good pillow is the most essential bedding component apart from your mattress, as it supports your head and neck and facilitates proper body alignment during sleep. Your bedding has one task at the end of the day: to give you a great sleep at night. When you wake up with a stiff neck, low back pain, or worse; it might take time to replace your pillows. There are certain things you have to look before buying a Memory Foam Pillow such as sleeping position, pillow size, desired pillow firmness, and filling type that help you to choose the perfect pillow for maximum comfort.
Read Also : What is Memory Foam?
This article helps you select the best memory foam pillow that suits your needs from amongst all the memory foam pillow available brands. Before moving to see those certain things in detail; we should know about a memory foam pillow.
Currently, a memory foam pillowis one of the most recommendable and popular types of pillows in the market. It is a pillow that has good consistency and provides you good support for your back, shoulders, and spine with good height and is highly affordable. Plus, it's robust and height adjustment is super simple.
Reasons for buying memory foam pillow
The comfort and quality; it offers is totally recommendable for many people who suffer from neck/ back/shoulder pain.
It contours itself to the head shape, offering maximum comfort.
In response to body heat; it changes shape making it one of the most comfortable pillows out there.
It is not too hard or soft making it perfect for those with back/neck/shoulder pain.
This is why you should buy this comfy pillow but there are certain things you need to consider or look before buying a memory foam pillow that we've already mentioned in the above paragraph.
4 things need to consider while choosing the right pillow
Here are important pointers or things that you need to keep in mind before a memory foam pillows. Let's see in detail,
Sleeping position
A Person's preferred position of sleeping tells a lot about the pillow's type that they require. For example, if you used to sleep on your back then you require a different type of pillow support as compared to those who used to sleep on their side. Back or neck issues are also considered as the type of support that they require. For your sleeping position; the right pillow can help in the discomfort of the neck and relieve back as well. Read all about typical positions in sleep and the pillows we suggest for them.
Side sleeper: It requires extra support to keep the body aligned with the neck and head. Improper assistance to side sleepers can also contribute to pain in the shoulder. The neck is covered by a medium-density pillow that takes the pressure off the shoulder without overstretching the neck.
Back sleeper: If you sleep on your back, you need minimal support for both your head and neck. A too thick pillow could move your head too far forward and probably overstretch your neck. Look for a pillow with low or medium-density or a contour pillow that supports the neck while keeping the body aligned.
Stomach sleeper: A comfortable, low-density pillow is suitable for sleeping in the stomach as it is easy to arrange and prevents the neck from being over-extended laterally. Since stomach sleepers lie flat but turn their heads to the side, pillows that are fluffy and low density provide protection and pressure of the neck while holding the body balanced.
Pillow sizes
The size of your pillow will significantly affect the quality of your sleep. This looks amazing when the pillow complements the bed size, and it offers comfort no matter how much you move in the sleep. King, Queen, and Standard are the three popular pillow sizes. Generally, bed pillows are designed to match regular bed sizes.
Below is the chart of pillow sizes, you can choose from that suit you the best and comfortable according to your sleeping positions,
| | |
| --- | --- |
| Pillow Size | Measurement |
| Standard | 20"x26"x5" |
| Queen | 20"x28"x5" |
| King | 20"x35"x5" |
Pillow firmness
Four levels of pillow firmness generally exist: soft, medium soft, firm, and very firm. A feather pillow is the softest pillow with the most give, which is versatile and collapsible enough to fit most types of sleep. Memory foam is the firmest cushion, a thick, and mold-able choice suitable for supporting the neck and shoulder.
| | | |
| --- | --- | --- |
| Pillow Firmness | Description | Best for |
| Soft | Fluffy with a lot to give. Let your head sink in. generally made of cotton, down, or polyester. | Stomach and back sleepers |
| Medium Soft | It supports all mid-range for almost every kind of sleeper. It is also fluffy but less than soft pillows | Side and back sleepers |
| Firm | It is generally made from polyester or memory foam. It is easy to balance between soft and firm. Provide you a good support | Side slippers |
| Very Firm | It is generally made from ultra-dense memory from and holds the shape with quite a little give. | Side sleepers having neck pain |
Pillow filling
Pillow filling creates a difference in how your pillow will hold up over time, how it will support your head, and neck and the amount of comfort it will bring to your bedding. Pillow fill types include foam in the brain, foam, feather, down, and polyester. Each provides its own kind of support and comfort.
Bottom line!
The secret of a great sleep not only depends on the mattress; it also involves the mattress, the topper of the mattress, and most importantly, the pillow. The choice of either of the above can affect the other's choice as a concern to comfort. The above-discussed pointers help you on what you should look before buying a bamboo pillow? So that, you don't have to compromise with your comfy great night's sleep.
---
---