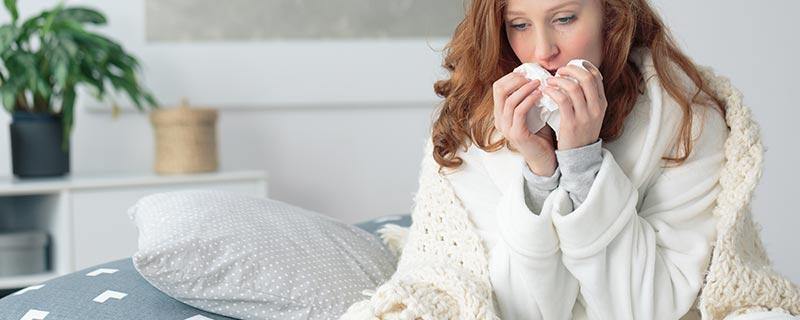 Suffering from allergies can cause a lot of problems. People often fear getting in contact with triggers that can activate allergy symptoms. And it is essential to avoid things that cause allergies when going to sleep.
That's where hypoallergenic pillows come in. Pillow materials such as bamboo fabric and memory foam rarely cause allergies. But why is that the case and why bamboo pillows work wonders for people with allergies.
Let's take a closer look.
What Causes Allergies?
It's often the following:
Buildup of dust on the pillow

Buildup of dust mites in the pillows

Molds inside the pillow
Dust mites poop on the surface of the pillow, and that poop actually causes symptoms of allergy.
So a hypoallergenic pillow should be naturally resistant to dust, dust mites, and molds in order to reduce your chances of encountering a trigger.
Bamboo Pillow for Allergies
Bamboo pillow for allergies almost all of the triggers mentioned above. And here's how they do this:
Density
Bamboo pillows come with memory foam, which is a very dense material that is almost impermeable.
Because of its impermeability, memory foam is naturally resistant to dust. And since dust can't build up in the pillow, nor can't dust mites.
Further, water isn't able to build up into the pillow, especially if you dry it regularly into the sun. Without moisture, molds cannot build inside the pillow.
Fabric
Bamboo fabric is naturally hypoallergenic. Since it is a very common and breathable material often found in clothing, few people are allergic to it.
Washable
The pillow is washable, i.e., you can easily wash the cover of this pillow after taking out the foam from inside the pillowcase.
Because of a clean pillowcase, you can minimize your chances of contacting an allergic substance.
Additional Information
In such a case, one needs to be very cautious, especially while sleeping. One needs to have a great sleep after a tiring day. But, those who face allergies might not have it. They can avail of a happy sleep if they opt for healthy pillows. It is the time to go for 'Bamboo Pillow For Allergies'!
Such pillows made up of bamboo are the 'hypoallergenic pillows'. So, no chances of being trapped in the clutches of allergies. Sensitive people need to care about their health. They need to look after their sleep. Therefore, it is important for them to choose an anti-allergic pillow. Let us know more about this pillow.
What Is A Hypoallergenic Pillow?
How Bamboo Pillows Protect Us From Allergies?
'Hypoallergenic' is the term used for something that doesn't cause allergic reactions. It is usually something that falls under the category of textiles or cosmetics. Sleepsia Bamboo Pillows for sleeping are the best hypoallergenic pillows. These are:
Anti-allergic!
Anti-microbial!
Anti-bacterial!
Call it with whatever name you want, and soak in the feeling of satisfaction that a friendly pillow exists to support us, to soothe us, to protect us! Bamboo Pillows help in guarding the health. How? Read below:
Eco-Friendly Pillows

: These pillows don't contain any sort of toxic material or Volatile Organic Compounds. These are safe and sound pillows, CertiPUR-US Certified!

Breathable Pillows

: These pillows are super airy, super breathable, and super cool. One feels relaxed, refreshed, and calm with increased air circulation and good ventilation.

Malleable Pillows

: The shredded memory foam filling in these pillows is of high quality. It lets the pillow mold according to the body parts of the user and makes the pillows super flexible. So, no chances of irritability.

Healthy Pillows: These pillows are known as healthy pillows because these not only protect the users from allergies but also from muscular pains. The stiffness in the body, cervical, migraine, orthopedic pains, sleep apnea, insomnia, etc. are all eliminated by the same.
As per the doctor's advice, carry your inhalers or sprays of allergies with you every time you explore something new. Symptoms like rashes, running nose, red eyes, dizziness, fever, irritation, scratching, etc. are common during allergies. Don't take these symptoms lightly. Allergies can further proceed towards something big. So, always stay cautious.
Final Words
Our final words suggest you all eat good, do good, and live well. Choose good pillows for sleeping. A 'Bamboo Pillow For Allergies' from the side of Sleepsia is ready to guard you, be with you, and keep you happy. So, go ahead and order these pillows from SleepSia.
---
---